It started out as a year dairy farmers optimistically thought they would see milk prices rise. For some, it's now turning into an urgent search to find markets for their milk.
Upper Midwest
Efforts were underway to find a marketing home for about 100 dairy farmers orphaned after two processors notified them they could no longer take their milk.
In mid-March, cheese manufacturer Nasonville Dairy, located near Marshfield, Wisconsin, informed about 15 dairy farmers it would no longer be able to accept their milk, effective April 1.
On April 1, Grassland Dairy, Greenwood, notified about 75 Wisconsin and Minnesota dairy farmers it would stop accepting their milk, effective May 1. The larger of the two, Grassland Dairy's decision was estimated to eliminate a market for about 1 million pounds of milk per day.
Both companies also notified the Wisconsin Department of Agriculture, Trade and Consumer Protection (DATCP).
"When we were notified they were sending letters to producers, we started calling other processors immediately so we could try to find a home for some of that milk," said Ben Brancel, DATCP secretary.
According to Brancel, Nasonville Dairy lost a large cheese contract and was unable to find additional cheese markets to make up for that loss. DATCP found a home for some of that milk, but some very small producers, faced with higher milk transportation costs, indicated they would retire.
Grassland gave DATCP an idea of the number of producers and approximate milk volumes impacted by the decision. However, because the patron list is confidential, producer names were not made available.
DATCP circulated the telephone number for the agency's toll-free Wisconsin Farm Center Help Line (1-800-942-2474). When a producer called, DATCP listed the farm's location, number of cows and estimated milk production. That information was put in a spreadsheet and shared with processors with any available space for milk.
DBMMC/DBA
John Pagel is a dairy farmer in Kewaunee County, Wisconsin, and president of the Dairy Business Milk Marketing Cooperative (DBMMC). He said 24 members of DBMMC and its sister organization, the Dairy Business Association (DBA), were impacted by the Grassland decision. DBMMC-member milk volume needing a new market was estimated at about 12 million pounds per month.
Like the Wisconsin DATCP, DBMMC compiled a list of members and milk volumes in an attempt to find alternative markets.
Plants are full
Finding a new home for displaced milk is proving difficult. In most cases, in-state plant capacity is already stretched. While lost dairy product markets were cited for both situations, excess milk supplies are compounding the challenges. Brancel said DATCP is expanding its search for milk processing outside the state's borders "but with the production increases in South Dakota and Michigan, it's unlikely we'll find additional space."
With the flush milk production season coming up, there are concerns other processors and producers may be faced with similar challenges. DATCP was taking proactive measures to head off another round of letters eliminating markets for farmer milk, Brancel said.
Policy change cited
While Nasonville's hand was forced due to the loss of a large cheese customer, Grassland lost an export market for its ultrafiltered milk when Canada changed a dairy ingredients policy to encourage use of domestic milk in cheese manufacturing.
Grassland, a third- and fourth-generation family-owned company created in 1904, went through a major expansion in 2010-2011, adding milk powder drying capacity and boosting the company's milk handling capacity to between 5 million and 6 million pounds of milk per day.
Grassland's letter to affected patrons said the decision to sharply cut back milk procurement volumes was prompted by a change in Canadian dairy pricing policy, effectively closing an export market for one of its major products, ultrafiltered milk.
"We have [production] lines that were dedicated to this field now sitting idle," said Goedhart Westers, Grassland's vice president of business development. "We've tried to absorb the milk internally, but we cannot absorb it all. It's not a healthy situation."
When it first became apparent Canada was moving toward changing its pricing system, potentially negatively impacting U.S. exporters, DATCP began working at state, national and international levels more than a year ago.
"It was rumored this was coming, and we kept talking about it, but it was hard to envision until farmers got letters smacked in their faces," Brancel said.
Beyond the loss of the Canadian export market, Westers said the continued increase in U.S. milk production, which has grown faster than processing capacity, adds to the challenge. Like other parts of the country, milk oversupply is plaguing much of the Upper Midwest.
Grassland implemented an rBST-free program as of Jan. 1, 2017, but milk volumes did not go down markedly, he said. "You look at the markets today, we're as long as we've ever been."
The situation has escalated a call for the Trump administration to fight back against Canadian policies designed to protect their producers. Leaders of the National Milk Producers Federation (NMPF), U.S. Dairy Export Council (USDEC) and the International Dairy Foods Association (IDFA) contend Canada's National Ingredients Strategy and "Class 7" pricing policy are trade agreement violations.
Future negotiations, including reopening the North American Free Trade Agreement, may be one solution.
"But even if we go through the World Trade Organization, we're years away from a resolution, and my farmers have 30 days," Brancel said.
Supply management urged
With Congress beginning to hold hearings on the 2018 Farm Bill, there's a renewed call for milk supply management in U.S. dairy policy.
Wisconsin Farmers Union president Darin Von Ruden, a third-generation dairy farmer from Westby, said the milk supply-demand imbalance should be a wake-up call to all dairy farmers.
He encouraged farmers to advocate for private and cooperative processor policies that balance milk supply and processing capacity across all members, instead of dropping selected producers; and establishment of co-op base programs to harmonize milk supply and processing capacity to avoid termination of milk contracts and milk dumping.
Von Ruden also called on NMPF and member co-ops to advocate for market stabilization as a feature of any federal dairy policy.
With advance warning Canada was moving toward policy changes impacting U.S. exports, Von Ruden expressed disappointment farmers were given so little notice of milk contract terminations. He defended Canadian efforts to protect its own dairy farmers, urging the U.S. dairy industry to focus on matching its own supply with domestic demand.
"We are at a critical turning point in the U.S. dairy industry," Von Ruden said. "We can either continue with this increasingly volatile roller-coaster ride that has been brought on by changing international trade policies and fluctuating currency values, or we can decrease our over-reliance on international markets and harmonize domestic supply with demand."
The U.S. exported nearly 15 percent of 2016 milk production (total solids basis). USDEC president and CEO Tom Vilsack recently told delegates at the Dairy Farmers of America annual meeting that USDEC was seeking to raise exports to 20 percent of U.S. milk production by 2020.
DMS outlines 19-month 'safe harbor' in Northeast
Meanwhile, Dairy Marketing Services LLC (DMS), the marketing arm of Dairy Farmers of America (DFA), has provided about 700 independent Northeast dairy producers with a timeline to find another milk market or join the cooperative.
DMS sent a letter to those producers in late March, outlining the transition process. The letter culminates months of efforts to address costs related to the growing imbalance in milk supply and demand in Federal Milk Marketing Order 1.
FMMO 1 encompasses Connecticut, Delaware, Massachusetts, Maryland, New Hampshire, New Jersey, Rhode Island and Vermont as well as portions of New York, Pennsylvania and Virginia. DMS markets milk for about 5,000 producers in the Northeast order.
Of those, about 4,100 are members of DFA or DMS-affiliated co-ops, and 900 are independent producers. Of the 900 independent producers, about 200 are under separate organic milk marketing contracts.
At issue is how FMMO milk pooling revenues, as well as costs to dispose of surplus milk, are shared among cooperative members and independent producers. Under federal order payment rules, the balancing costs to move or dispose of pooled excess milk can only be spread across co-op members.
Earlier this year, DFA proposed a partial "depooling" scenario in the Northeast FMMO 1. However, that proposal was withdrawn after several other cooperatives expressed opposition.
"That left us with a full depooling option," said Brad Keating, president and chief executive officer for DMS. "However, when we looked at full depooling, that was going to be way too painful (for the independent producers), so we decided not to depool. But we can't go forward in a world where independent producers get the blend price and farmers in the co-op world take something less."
In the letter, DMS gave the independent producers a 30-day termination notice but provided an additional six-month "grace period" – ending Nov. 1, 2017 – to find an alternative milk market.
"If they can't find a market by that date, they may join DFA," Keating said. Along with paying for surplus milk disposal costs, membership has two conditions.
"During the first year, they don't have to pay any capital retains or equity," Keating explained. "And they can leave at any time with 30 days prior notice."
"We've tried to create a safe harbor for these folks, and it's essentially 19 months of safe harbor," Keating said. "Hopefully that's enough time to get the market straightened out."
Keating said the border battle with Canada over ultrafiltered milk exports has little if any impact on the Northeast FMMO. However, declining fluid milk consumption and a reduction in processing capacity are factors.
The Northeast FMMO continues to deal with surplus milk by permitting milk to be disposed of in plants or on farms while allowing it to be pooled within the order to return a partial value to producers.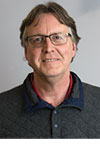 Dave Natzke

Editor
Progressive Dairyman