Federal Milk Marketing Order (FMMO) Class III and Class IV milk prices improved again in May, but the spread between the two grew wider.
The May 2021 Class III milk price is $18.96 per hundredweight (cwt), up $1.29 from April 2021 and $6.82 more than May 2020. It's the highest since November 2020.
The May 2021 Class IV milk price is $16.16 per cwt, up 74 cents from April 2021 and $5.49 more than May 2020. It's the highest since February 2020.
At about $3.13 per pound, the value of milk protein in May FMMO milk price calculations rose nearly 32 cents from April and is the highest since November 2020. The value of butterfat posted a more modest 3.5-cent gain to about $1.99 per pound, the highest since January-February 2020.
If you're looking for proof there are clouds interfering with the sunshine, it's the widening gap between the two class prices.
The May Class III-Class IV price spread increased about 55 cents from April to $2.80 per cwt. That's the widest since last November.
The May Class III price is also higher than the advance Class I base price for the month at $17.10 per cwt.
What impact those factors have on depooling and any potential negative producer price differentials (PPDs) will be released in May FMMO administrator uniform price and utilization reports beginning June 11.
Futures prices: The gap is closing
Looking ahead, the spread between monthly Class III-Class IV milk futures prices looks to be closing dramatically in June and beyond. Based on the close of trading on June 3, the June 2021 Class III futures price settled at $17.31 per cwt, while the Class IV futures price settled at $16.53 per cwt.
The 78-cent spread would be the slimmest since pre-coronavirus January 2020. In addition, the advance June Class I base price has already been announced at $18.29 per cwt, up $1.19 from May. Both those factors reduce FMMO depooling incentives.
However, each FMMO has differing rules regarding "repooling" as Class III milk handlers seek to jump back in the pool.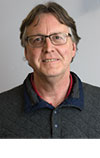 Dave Natzke

Editor
Progressive Dairy