Editor's note: This article has been updated to include market commentary.
Declines in both cow numbers and milk production per cow resulted in lower U.S. milk production in May as dairy farmers adjusted to COVID-19-related production restrictions and low milk prices.
May 2019-20 recap at a glance
Reviewing the USDA preliminary estimates for May 2020 compared to May 2019:
U.S. milk production: 18.84 billion pounds, down 1.1%
U.S. cow numbers: 9.37 million, up 37,000 head
U.S. average milk per cow per month: 2,011 pounds, down 31 pounds
24-state milk production: 17.96 billion pounds, down 1%
24-state cow numbers: 8.84 million, up 50,000 head
24-state average milk per cow per month: 2,031 pounds, down 32 pounds
Source: USDA Milk Production report, June 18, 2020
April production, at 18.65 billion pounds, was revised downward about 47 million pounds (0.3%) from last month's preliminary production estimate. The end result was that year-over-year production increased about 1.2% in April.
In case you're wondering, the USDA National Ag Statistics Service (NASS) estimate attempts to include any dumped milk during the month, with data collected from Federal Milk Marketing Orders and dairy cooperatives.
Cow numbers lower
While U.S. cow numbers were up from the year before, they were down about 11,000 head from April as more dairy farms faced pressures from lower milk prices and base production restrictions. In the 24 major dairy states, May 2020 cow numbers were down about 12,000 from April 2020.
Compared to a year earlier, May cow numbers are up a combined 72,000 in Texas, Idaho, South Dakota and Colorado but 31,000 lower, collectively, in Wisconsin, Pennsylvania, Minnesota and California (Table 1). Cow numbers were reported higher in 11 states and lower in 12 states, with Florida unchanged.
Based on the USDA estimates, cow numbers were down 3,000 in Wisconsin compared to a month earlier and down 2,000 head each in Iowa, Minnesota, New Mexico and Pennsylvania. South Dakota was the only state to increase the number of cows compared to April.
Since bottoming out in June 2019, U.S. cow numbers are up 56,000 head in the 24 major dairy states. Since last July's low, U.S. cow numbers are up 55,000 head.
Milk per cow drops
U.S. average milk output per cow declined by about 1 pound per day, likely due to changes in feed rations to meet milk production base restrictions imposed by co-ops and other milk buyers.
A sharp drop in New Mexico, down nearly 6 pounds per day, contributed to the overall decline, with monthly production per cow lower in 17 states (Table 2). Among the major dairy states, only Virginia, Idaho, Illinois, South Dakota and Arizona saw small increases compared to a year earlier.
Michigan remained the national leader in milk production per cow, followed by Colorado, Idaho and Arizona.
Volume, percentage growth
Idaho led all states in milk volume growth during the month, up 65 million pounds (4.8%) from May 2019, while South Dakota was the leader in percentage growth, up 9.7% (23 million pounds).
In contrast, May 2020 milk production was lower than May 2019 in 14 states, with Wisconsin, New Mexico, California and New York down a combined 262 million pounds. With sharply lower milk output per cow, New Mexico milk production dropped 7.2%.
Production downturn, demand driving markets
Mark Stephenson, director of dairy policy analysis, and Bob Cropp, dairy economics professor emeritus at the University of Wisconsin – Madison, provided an overview of dairy markets in their monthly podcast.
The May Milk Production report represents a significant downturn in milk production, as producers responded to COVID-19-related market signals, Cropp said. While cow numbers were down, the bigger drop came in milk production per cow.
Some market analysts had said milk production would have to drop as much as 5% to balance supply and demand. At 1%, May's decline falls short of that level, but several major dairy states did cut back production by 1%-3%, Stephenson said.
In addition to tightening supplies, both economists noted dairy markets have also reacted to demand factors, especially government purchases and the reopening of some restaurants in need of refilling their dairy supply pipelines. The price impact has been record-setting.
June 2020 Federal Milk Marketing Order (FMMO) Class III and Class IV milk prices are announced on July 1, and they'll reflect a strong recovery in milk prices. After May FMMO Class III and Class IV milk prices dipped to $12.14 and $10.67 per hundredweight (cwt), respectively, current Chicago Mercantile Exchange (CME) futures prices have June and July Class III prices at well over $20 per cwt, up more than $8 from May, before softening to under $17 in November 2020-May 2021.
June and July CME Class IV futures are up $2.65 and $4.15 per cwt from May, moving back above $15 per cwt in August and above $16 in November.
"That shows how sensitive this market is to small changes," Cropp said.
A lot of distressed milk went into cheese production in April, creating a sharp increase in cheese stocks by the end of the month. The next USDA Cold Storage report was scheduled for June 22, and both Cropp and Stephenson were interested in seeing how demand impacted inventories.
While milk prices continue to ascend, it's time to at least consider available risk management tools, Stephenson said.
"Know your cost, know your appetite, know your business structure and what you need," he said. "There are some prices now that are worth establishing a floor."
With current futures prices moving to the optimistic side, there's plenty of uncertainty on whether those prices can hold. Market direction will hinge on production response to higher prices, as well as food service demand, including whether schools will reopen late this summer and early fall. A second wave of COVID-19 is a threat.
"While the possibility is higher, the probability is lower," Cropp warned, noting he believes actual prices will not surpass current futures prices.
View the entire podcast here.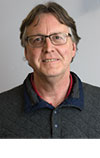 Dave Natzke

Editor
Progressive Dairy