U.S. dairy exports tracked higher than year-ago levels in September and the third quarter of 2018, despite continued setbacks in markets where tariffs have come into play, according to Al Levitt, vice president of communications and market analysis at the U.S. Dairy Export Council (USDEC).
• Volume basis: Suppliers shipped 167,122 tons of milk powders, cheese, butterfat, whey products and lactose in September, up 8 percent from September 2017. Quarterly, overall volumes were up 16 percent.
U.S. exporters were aggressive in selling milk powder to Mexico and Southeast Asia in September. Exports of nonfat dry milk/skim milk powder (NDM/SMP) totaled 52,745 tons, a 30 percent increase versus a year ago. Shipments to Mexico remained heavy, while sales to Southeast Asia more than doubled. This year, U.S. suppliers have exported more than two-thirds of the NDM/SMP they've produced. U.S. suppliers also moved record volumes of whole milk powder (WMP) to Southeast Asia.
Whey exports in September were down 6 percent from a year ago, with a significant drop-off in sales to China, where newly implemented tariffs are having an impact. In the first half of the year, China accounted for 42 percent of U.S. whey exports. But third-quarter shipments to China accounted for just 31 percent of total U.S. whey exports. Suppliers did divert whey sales to Southeast Asia.
Cheese exports drifted lower in the third quarter. September volume was a 20-month low, with cheese shipments to Mexico lower for the third straight month.
• Value basis: Total U.S. exports were worth $435.2 million in September, 4 percent above a year ago. In the first three quarters of 2018, dairy exports totaled $4.25 billion, 4 percent more than the same period in 2017.
• Total solids basis: Monthly and year-to-date U.S. exports on a total solids basis were not available.
Dairy replacement exports
According to the USDA's Foreign Agricultural Service (FAS), September U.S. dairy replacement heifer exports hit 2,864 head. Of those, 1,830 went to Vietnam, followed by 874 to Mexico and 160 to Canada.
Due to the unusually low replacement cattle prices and a large supply of high-quality dairy heifers, late 2018 and early 2019 could be one of the strongest periods ever for exporting U.S. dairy replacement heifers, according to Gerardo Quaassdorff, T.K. Exports Inc., Boston, Virginia.
Read: Quarterly dairy replacement cow prices lowest in a decade
Hay exports lower
Government policies on both sides of the globe have altered the U.S. hay export picture. But despite the substantial decline in alfalfa hay shipments to China, September exports were the highest since June, totaling more than 229,250 metric tons (MT).
Impacted by tariffs, September shipments to China totaled 53,032 MT, the smallest volume since January 2016. On an annual basis, China has been the leading U.S. alfalfa hay market since 2014.
On the flip side, Saudi Arabia continues its phaseout of water use for domestic forage production, a program initiated in 2016. To fill its growing forage needs, Saudi Arabia has been aggressive in buying hay and hay-producing land in the southwest U.S. As a result, Saudi Arabia imported a record 62,341 MT of U.S. alfalfa hay in September, surpassing China as the leading market for U.S. alfalfa for the first time ever.
Read: Hay Market Insights: The global winds are changing
U.S. ag trade surplus
Monthly U.S. agricultural exports were estimated at $10.3 billion, the lowest monthly total since August 2017. Imports were valued at $9.5 billion, yielding a September 2018 trade surplus of $852 million.
Fiscal year 2018 (October 2017-September 2018) exports totaled $144.4 billion compared to $127.6 billion in imports, yielding a trade surplus of about $15.8 billion. That compares to $21.1 billion a year earlier.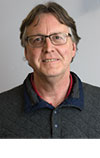 Dave Natzke

Editor
Progressive Dairyman
Before commenting on our articles, please note our Terms for Commenting.