July's weather apparently didn't substantially curtail monthly milk production, according to Bob Cropp, professor emeritus at the University of Wisconsin-Madison.
More cows and more milk per cow led to a 1.4 percent production increase compared to July a year earlier. Nationally, production was estimated at 17.915 billion pounds. Milk cow numbers were estimated at 9.332 million head, 18,000 head more than July 2015, and up 2,000 head from June 2016. Production per cow averaged 1,920 pounds for July, 23 pounds more than July 2015.
July 2016 milk production in the 23 major dairy states was estimated at 16.828 billion pounds, up 1.4 percent from July 2015. Cow numbers in those states were estimated at 8.649 million head, 19,000 head more than July 2015, and 2,000 more than June 2016. Production per cow averaged 1,946 pounds for July, 24 pounds more than July 2015 and the highest production per cow for the month of July since the 23-state series began in 2003.
June revised production, at 16.664 billion pounds, was up 1.6 percent from June 2015. The June revision represented an increase of 9 million pounds (0.1 percent) from last month's preliminary production estimate.
With the herd building, U.S. dairy farmers culled fewer cows in July, according to USDA's latest Livestock Slaughter report. An estimated 213,300 head were slaughtered under Federal inspection in the month, down 10,400 head from June and 25,300 head less than July 2015. Through the first seven months of 2016, dairy cow slaughter was estimated at 1.66 million head, down nearly 33,000 from the same period a year earlier.
Regional, state production
Looking at July production numbers in the Southwest, California's milk production continues below a year ago, but the decline is slowing. Milk production has picked up in Idaho, and Texas added 9,000 cows compared to a year earlier.
In the Northeast and Midwest, production gains continue, although they've slowed slightly.
Milk production is likely to post gains throughout the end of 2016, Cropp said.
Nationally, milk production for the first half of 2015 was 1.7 percent higher than the year before, but production slowed during the second half to just 0.8 percent. This year's milk production for the first half of the year (adjusted for Leap Year) was 1.1 percent higher. With the weaker increase in the second half of 2015, 2016 production will remain higher than a year ago and could end the year about 1.6 percent higher than last year.
Price outlook
Cropp said the latest production numbers, along with building cheese and butter inventories, low global dairy prices and continued export weakness are clouding his previous outlook for dairy price recovery. He characterized the recent 12 percent jump in the Global Dairy Trade index as more of a "hiccup" than a building trend.
The August Class III price, to be announced Aug. 31, will be near $17 per cwt, about $1.75 higher than July and about $4.25 higher than May. The August Class IV price will be near $14.77 per cwt, $2.09 higher than the low of $12.68 in April.
In days following the milk production and cold storage reports, Chicago Mercantile Exchange (CME) cheddar cheese barrels declined 8.5 cents, 3 cents and 7 cents per pound, closing the week of Aug. 26 at 18.5 cents less than a week earlier. Cheddar blocks were 12.5 cents less than a week before.
With cheese prices tumbling, Class III milk futures suffered a similar fate. September Class III futures prices fell $1.15 per cwt between Tuesday and Friday, closing the week at $16.60 per cwt. Monthly Class III futures prices for the final quarter of 2016 fell between 98 cents (October) and 69 cents (December).
Prices might get some help from slowing milk production in the European Union (EU). Milk production is also projected to be lower in Australia, New Zealand and Argentina.
China has been a little more active in imports, but the U.S. faces stiff competition from both EU and New Zealand for markets, so any major improvement in exports is not likely before well into 2017.
USDA's Cold Storage report, issued Aug. 22, reflected U.S. dairy product inventories as of July 31, 2016. It showed total natural cheese inventories of more than 1.276 billion pounds, up 2 percent from June 30 and 10 more than July 31, 2015. It's the largest inventory of cheese for July since records began in 1917. American cheese stocks, at nearly 770 million pounds, were up similar percentages.
Butter stocks were up 2 percent from last month and up 31 percent from a year ago.
June fluid milk sales
June 2016 packaged fluid milk sales totaled 3.78 billion pounds, down 1.4 percent from June 2015, according to USDA's Dairy Market News. Sales of conventional products totaled 3.56 billion pounds, down 1.8 percent, while sales of organic products, at 213 million pounds, were up 6.7 percent. Organic represented nearly 5.6 percent of total sales for the month.
On the conventional side, whole and flavored whole milk sales continued to outpace last year's sales. June sales of conventional whole milk were up 4.6 percent compared to the previous year, with flavored whole milk sales up 3.2 percent. Sales of organic whole milk were up 16.2 percent compared to a year earlier, with reduced-fat milk (2 percent fat) up 6.8 percent.
Conventional and organic low-fat and fat-free milk varieties again had the largest sales declines compared to a year earlier.
Year-to-date, total packaged fluid sales totaled 24.46 billion pounds, down just 0.5 percent from a year earlier. Conventional fluid milk sales totaled 23.17 billion pounds, down 0.8 percent from a year earlier. January-June organic milk sales total 1.29 billion pounds, up 5.6 percent. Organic sales represented about 5.3 percent of total fluid sales for the period.
The figures represent consumption of fluid milk products in the federal milk order marketing areas and California, which account for approximately 92% of total fluid milk sales in the U.S. PD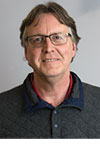 Dave Natzke

Editor
Progressive Dairyman
Before commenting on our articles, please note our Terms for Commenting.