U.S. milk production posted a more modest 1.3 percent year-over-year increase in March, but the subplot in the story was the USDA's reduction in cow numbers and milk production retroactively to the start of the year.
The USDA's monthly Milk Production report, released April 20, estimated March 2018 U.S. cow numbers at 9.406 million head, down 2,000 head from February. The report also reduced previously announced cow estimates by 2,000 for both January and February. The reduction means the U.S. dairy herd has likely plateaued after being in a growth mode for much of 2017.
In addition to reducing estimated cow numbers, the USDA revised January-February U.S. milk production downward from preliminary estimates of 1.8 percent for both months to 1.7 percent and 1.6 percent, respectively.
March recap
Reviewing the USDA estimates for March 2018 compared to March 2017:
• U.S. milk production: 18.99 billion pounds, up 1.3 percent
• U.S. cow numbers: 9.406 million, up 23,000 head
• U.S. average milk per cow per month: 2,019 pounds, up 22 pounds
• 23-state milk production: 17.82 billion pounds, up 1.5 percent
• 23-state cow numbers: 8.74 million, up 29,000 head
• 23-state average milk per cow per month: 2,038 pounds, up 22 pounds
Source: USDA Milk Production report, April 20, 2018
First-quarter 2018 summary
With the revisions, U.S. milk production in the January-March 2018 quarter totaled 54.4 billion pounds, up 1.5 percent from the same period last year. Cow numbers averaged 9.41 million head, 9,000 head more than the October-December 2017 quarter, and 38,000 head more than the first quarter of 2017.
Cow numbers
In addition to retroactively reducing the U.S. herd size, the USDA indicated individual state cow numbers continued along previous trends (Table 1). Compared to a year earlier, the largest growth in cow numbers was in Texas and Colorado (both +11,000 head), and New Mexico and Arizona (both +7,000 head). California (-18,000 head), Wisconsin (-6,000 head) and Minnesota (-5,000 head) led decliners.
Milk per cow
Nationally, monthly milk per cow increased just 1.1 percent compared to a year earlier. March 2018 per-cow production was up 75 pounds in California, 50 pounds in Idaho and Washington (Table 2), offsetting 30- to 35-pound declines in Florida, New York and Virginia.
Milk production
Eight states west of the Mississippi River posted year-over-year milk production gains of 2.7 percent or greater in March. Colorado output was up 7.4 percent, with Utah and Texas up about 5 percent. In contrast, seven states saw year-over-year declines, led by Virginia and Florida. California output was up 2.7 percent, but Wisconsin production was unchanged.
Cropp-Stephenson outlook
Mark Stephenson, director of dairy policy analysis at the University of Wisconsin – Madison, and Bob Cropp, dairy economics professor emeritus, summarized the dairy situation in their monthly podcast.
Cropp found good news in the latest USDA report. Northeast weather and declining cow numbers in the Midwest, along with weaker growth in milk output per cow, helped hold production.
The numbers are relative to a year ago, Stephenson warned. In the first quarter of 2017, Northeast and Midwest milk production was rising sharply, while output in the West was holding.
A continued slowdown in production growth could provide optimism for prices, Cropp said in his monthly Dairy Situation & Outlook report. The prices of butter, cheese, dry whey and nonfat dry milk will average higher in April than March as milk prices continue on the path of slow recovery.
Domestically, stronger economic growth is projected for this year, a positive for sales. While January-February fluid milk sales were 1.1 percent lower than a year ago, domestic commercial disappearance increased 2.8 percent for butter, 4.3 percent for American cheese and 3.6 percent for other types of cheese.
Improved dairy exports are providing some optimism for better milk prices, Cropp said. On a volume basis, exports reached an all-time high in February. On a total milk solids basis, February exports were equivalent to 17.2 percent of U.S. milk production compared to 14.8 percent for the same month last year.
It now appears the Class III price could be in the $15s per hundredweight (cwt) by June and in the $16s by August or September, but will still average about $1 lower than 2017's average $16.17 per cwt, Cropp projected. The Class IV price could reach the $15s by September, but also average $1 less for the year compared to 2017's average price of $15.16 per cwt.
With optimism for both domestic and export sales, milk price improvement for the remainder of the year depends a lot on the level of milk production, Cropp said.
Dairy cow culling at three-decade high
The number of U.S. dairy cows sent to slaughter continues at a record pace, according to the monthly USDA Livestock Slaughter report, released April 19.
For March 2018, federally inspected milk cow slaughter was estimated at 286,900 head, 15,800 more than March 2017 and the highest monthly total dating back to January 2013. So far, 2018 daily dairy cow slaughter is running about 400 head more than 2017.
Through the first three months of 2018, the culling total is 837,300 head, about 44,000 head more than the same period a year ago and the highest January-March total for any year dating back to at least 1985.
Part of the reason for increased culling, of course, is that there are more cows in U.S. dairy herds. The USDA's latest milk production report indicated there were 9.406 million cows in U.S. dairy herd in March 2018, 23,000 more than the same month a year earlier. Based on the slaughter estimates, about 3.1 percent of the herd was culled in March 2018, compared to 2.8 percent in February 2018.
Nationally, highest cull cow prices for the year may already be behind us, according to the USDA's April Livestock, Dairy and Poultry report. U.S. cutter cow prices averaged $61.60 per cwt in the first quarter of 2018 and are expected to stay in a range of $60 to $65 per cwt for the year.
Organic cow prices
Organic cull cows sold for slightly higher prices than conventional cows at an Oregon auction in late March, according to the USDA's Organic Dairy Market News.
The average price of all (20) organic cows auctioned was 63.98 cents per pound, compared with 58.56 per pound for 142 conventional cows. The top 10 organic cows brought an average price of 75.56 cents per pound versus 72.19 cents per pound for the top 10 conventional cows.
Regional highlights: Pennsylvania
The Penn State Extension Dairy Team recently completed the collection of 2017 actual costs, adjusting the three-year average Pennsylvania income over feed cost (IOFC) breakeven and milk margin breakeven levels to $9 per cow per day and $12.33 per cwt, respectfully. The Pennsylvania average IOFC has been below this three-year average since December.
Predicted mailbox prices for Pennsylvania, based on Class III and Class IV futures prices, will continue to fluctuate between $15.50 and $16.75 per cwt for the next several months.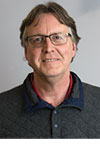 Dave Natzke

Editor
Progressive Dairyman