The USDA's Farm Service Agency (FSA) will hold open enrollment for the 2018 Margin Protection Program for Dairy (MPP-Dairy), April 9 through June 1.
"We recognize the financial hardships many of our nation's dairy producers are experiencing right now," said U.S. Secretary of Agriculture Sonny Perdue. "Folks are losing their contracts, and they are getting anxious about getting their bills paid while they watch their milk check come in lower and lower each month. The Bipartisan Budget Act provided some much-needed incentives for dairy producers to make cost-effective decisions to strengthen their farms, mitigate risk and conserve their natural resources."
All dairy operations desiring coverage must sign up at a local USDA FSA service center during the enrollment period and submit an appropriate form (CCC-782). Dairy operations must make a new coverage election for 2018, even if it enrolled during the previous 2018 sign-up period last December.
All outstanding balances for 2017 and prior years must be paid in full before 2018 coverage is approved.
Dairy operations may still "opt out" by not submitting a form.
Program changes make it more attractive
The Bipartisan Budget Act of 2018, signed into law in February, made several changes to MPP-Dairy. Those changes include raising the volume of milk production eligible for margin coverage under Tier I premium levels to 5 million pounds of milk per year. Based on the 2017 U.S. production average of 23,000 pounds of milk per cow per year, that would be equivalent to the annual output of 217 cows.
Tier I premium rates are reduced significantly (Table 1). At 14.2 cents per hundredweight (cwt), the annual premium for $8 per cwt margin coverage would be about $1,420 per 1 million pounds of milk, said Alan Zepp, risk management program manager at Pennsylvania's Center for Dairy Excellence (CDE).
Margins will be calculated on a monthly basis instead of using a two-month average. The changes are retroactive to Jan. 1, 2018, meaning dairy farmers can purchase coverage for February 2018's margin, which hit a 16-month low of $6.88 per cwt. Under the new provisions, any producer purchasing 2018 margin coverage at $7 per cwt or higher would be eligible for indemnity payments in February.
Tier I farms (covering production of 5 million pounds of milk or less per year) purchasing MPP-Dairy margin coverage at $7, $7.50 and $8 per cwt coverage options will be eligible for indemnity payments of 12 cents, 62 cents and $1.12 per cwt, respectively, according to John Newton, director of the American Farm Bureau Federation's Market Intelligence. For a farm covering 5 million pounds of milk, the MPP payments represent $500 for $7 per coverage to nearly $4,700 for $8 per cwt coverage.
As of late March, the estimated MPP-Dairy margin for the remainder of 2018 was about $7.73 per cwt. Based on milk and feed futures prices as of March 27, the Program on Dairy Markets and Policy projects monthly MPP-Dairy margins will hover around $7 per cwt through June.
Among other provisions, an exemption from paying an administrative fee for limited resource, beginning, veteran and disadvantaged producers. Dairy operators enrolled in the previous 2018 enrollment period who qualify for this exemption under the new provisions may request a refund.
Dairy producers can participate in FSA's MPP-Dairy or the Risk Management Agency's Livestock Gross Margin (LGM-Dairy) program, but not both. During the 2018 enrollment period, only producers with an active LGM-Dairy policy who have targeted marketings insured in 2018 months will be allowed to enroll in MPP-Dairy by June 1; however, their coverage will start only after active target marketings conclude under LGM-Dairy.
USDA has a web tool to help producers determine the level of coverage under the MPP-Dairy that will provide them with the strongest safety net under a variety of conditions. The online resource, which will be updated and available by April 9, allows dairy farmers to quickly and easily combine unique operation data and other key variables to calculate their coverage needs based on price projections. Producers can also review historical data or estimate future coverage based on data projections. The secure site can be accessed via computer, smartphone, tablet or any other platform.
USDA is mailing postcards advising dairy producers of the changes. For more information, visit the MPP-Dairy website or contact a local USDA service center.
For further background, read:
April dairy economic update: Farmers await activation of MPP-Dairy changes
Dairy safety net: Some help arrives, some questions remain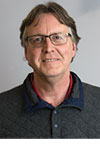 Dave Natzke

Editor
Progressive Dairyman
Before commenting on our articles, please note our Terms for Commenting.