Dairy farmers who enroll in the 2018 Margin Protection Program for Dairy (MPP-Dairy) and elect $7, $7.50 or $8 per hundredweight (cwt) margin coverage are now guaranteed indemnity payments for February, March and April milk production. But, they have until the end of the day on Friday, June 1, to take action.
The USDA's Farm Service Agency (FSA) will take some extraordinary measures this week to make sure dairy farmers have every opportunity to enroll in MPP-Dairy by the June 1 deadline, according to Wayne Maloney in the FSA public affairs office, Washington, D.C.
Producers can go directly to the FSA county office to apply for the MPP-Dairy program by the June 1 deadline. Or they can download and fill out application Form CCC-782 and mail it, with their $100 administrative fee, to the FSA county office. Mailed applications must be postmarked no later than the June 1 deadline to be considered timely filed and enrolled for 2018 coverage, Maloney said.
To ensure that county FSA offices are not completely overwhelmed in the final days of the sign-up period, producers can also contact their local FSA office and make an appointment. If no appointment times are available by the end of June 1, the FSA county office will place the dairy producer on a list for an appointment after the deadline, but the producer must contact the FSA county staff to receive appointment instructions for their enrollment to be considered timely, Maloney said.
April margin announced
With MPP-Dairy payments retroactive to Jan. 1, 2018, margin levels for February, March and April already guarantee indemnity payments will be made to producers who have signed up for $7, $7.50 and $8 per cwt margin levels. And, estimates show that dairy producers will receive a net cash return well above their premium payment of 14.2 cents per cwt at the Tier I $8 margin level.
The USDA released April 2018 MPP-Dairy margin calculations on May 30. While milk prices rose slightly (Table 1), feed costs rose even more, dropping the national average margin to about $6.62 per cwt (Table 2), the lowest level since June 2016.
The April 2018 U.S. average milk price was $15.80 per cwt, up 20 cents from March 2018, but 70 cents less than April 2017. Through the first four months of 2018, the average milk price stands at $15.70 per cwt, compared to $17.80 per cwt in the same period of 2017.
Among the 23 major dairy states (Table 1), April prices were up slightly from March, with only Idaho posting a small decline. Florida's average of $19.10 per cwt remained the nation's high. The lows were $14.30 and $14.50 per cwt in New Mexico and Michigan, respectively.
Compared to a year earlier, April 2018 milk prices were down $1 or more in 10 states.
Feed costs at 40-month high
National average prices for all feeds included in the MPP-Dairy ration continued to move higher in April. Soybean meal rose to $385.84 per ton, up nearly $67 per ton since December 2017 and the highest since June 2016. Corn, at $3.58 per bushel, was up 7 cents from March and is the highest since July 2016. Alfalfa hay was up another $17 from March, to $183 per ton, and the highest since May 2015. Together, total April feed costs of $9.18 per cwt of milk sold were up 35 cents from March and the highest since January 2015 (Table 2).
Payment calculations
With those calculations, estimated MPP-Dairy payments for producers insured at the $8 margin level will receive payments of $1.12 per cwt for February, $1.23 for March and $1.38 per cwt for April, all less about 6.6 percent for the federal sequestration deduction.
Last week, Cynthia Walters, program director with the Pennsylvania USDA FSA, said FSA offices were in the final stages of installing payment software to handle indemnity checks, and she expected indemnity payments to go out to eligible producers quickly. Early to mid-June checks could cover February and March, and possibly April MPP-Dairy pay periods.
Thereafter, any monthly indemnity payments would go out shortly after the margins are calculated.
MPP-Dairy margin calculations use National Ag Statistics Service price data, which is delayed one month. For example, May MPP-Dairy margins are calculated on June 28, so May indemnity payments could be expected in early July; June payments would be calculated at then end of July and paid in early August, and so on.
Based on milk and feed futures prices as of May 29, the Program on Dairy Markets and Policy projects monthly MPP-Dairy margins will start to improve slightly, but remain below $8 per cwt into June.
Premium payment options
Producers are reminded that premium payments are not due until September. To make it easier to make premium payments, dairy farmers enrolling in the 2018 program can fill out an optional Form CCC-36, creating an assignment on indemnity payments to cover premium charges. Premiums will not be deducted unless that form is filed with the FSA office, according to Walters.
For more information, visit the MPP-Dairy website. Contact your local FSA county office immediately to enroll in the program. To find your local FSA county office, visit the USDA's Farmers website.
June Class I base rises
The June 2018 Federal Milk Marketing Order (FMMO) Class I base price is $15.25 per cwt, up 81 cents from May, but still 6 cents less than June 2017's price of $15.31 per cwt.
Through the first six months of 2018, the Class I base average is $14.47 per cwt, about $1.80 less than the average for the same period in 2017.
January-April culling total trails only 2013
The number of U.S. dairy cows sent to slaughter dipped a little in April, but remained higher than recent years, according to the monthly USDA Livestock Slaughter report, released May 24.
For April 2018, federally inspected milk cow slaughter was estimated at 248,900 head, 38,000 head fewer than March, but 20,800 more than April 2017.
Through the first four months of 2018, the culling total is 1.086 million head, about 64,800 head more than the same period a year ago and the second-highest January-April total for any year dating back to at least 1985. January-April 2013 culling totaled 1.098 million head.
So far, 2018 daily dairy cow slaughter is running about 900 head more than 2017. The estimates put the April slaughter rate at about 2.6 percent of the U.S. milking herd's 9.4 million cows.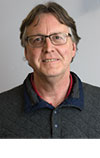 Dave Natzke

Editor
Progressive Dairyman