Dairy industry relief over an agreement to end tariff and retaliatory tariffs related to steel and aluminum has been replaced with confusion over a new tariff threat announced by President Donald Trump.
In late May, President Trump said he would impose a 5% tariff on all goods from Mexico until its leaders took unspecified steps to curb illegal immigration to the U.S. The 5% tariff would begin June 10 and ratchet up another 5% per month, to a potential high of 25% on Oct. 1, or until Mexico took steps to stem the immigration tide.
Mexico had not announced any retaliatory tariffs at Progressive Dairyman's deadline, but the potential of new economic barriers to U.S. exports had dairy industry leaders concerned. Most agreed with U.S. Sen. Chuck Grassley (R-Iowa), who said trade policy and border security were separate issues, and following through on the threat to impose an immigration-related tariff would seriously jeopardize passage of U.S.-Mexico-Canada Agreement (USMCA).
The U.S. shipped $1.4 billion in dairy products to Mexico last year, accounting for 73 percent of Mexico's dairy imports and more than one-quarter of U.S. dairy exports.
USMCA, which modernizes the North American Free Trade Agreement, maintains U.S. dairy sales into Mexico, expands dairy market access in Canada and reforms many nontariff barriers. According to U.S. government estimates, dairy sales to Mexico and Canada should grow by $277 million once USMCA is fully implemented.
After celebrating the removal of Mexico's retaliatory tariffs and the momentum that lent to support to passage of the USMCA, the head of the U.S. Dairy Export Council (USDEC) expressed serious concern about the White House's announcement to impose new duties on all imports from Mexico.
"Mexico is a trusted trade partner and ally, and the dairy industry was looking forward to the resumption of a robust trade relationship with Mexico," said Tom Vilsack, president and CEO of the U.S. Dairy Export Council (USDEC). "As Senator Grassley has indicated, this action may threaten forward movement on the USMCA ratification effort, which is a top priority for the dairy industry and the Trump administration."
National Milk Producers Federation (NMPF) President and CEO Jim Mulhern agreed.
"For dairy farmers, renewed turmoil with Mexico also threatens gains made earlier this month, when Mexico dropped retaliatory tariffs against U.S. cheese. Re-escalating trade tensions only harms farmers further, just when they were seeing glimmers of hope," he said.
Renewal of a tariff battle between the U.S. and Mexico also boosted calls for additional federal aid for dairy farmers impacted by ongoing trade wars. (Read: USDA announces new farmer aid package to offset impact of tariffs, dairy details yet to come.)
Although details of a new round of dairy payments under the Trade Mitigation Program (TMP) program have not been announced, a previous round of payments came in far short of what many dairy leaders say were the true costs in lost export sales and reduced milk prices. U.S. dairy farmers received about $255 million in direct USDA payments, while the NMPF estimated that producers lost at least $2.3 billion in revenues (through March 2019) due to higher tariffs against U.S. dairy.
Laurie Fischer, CEO of the American Dairy Coalition (ADC), said the Trump administration was falling short of promises to support U.S. agriculture and dairy exports.
"America's farmers and dairymen are proud, hard-working people," Fischer said. "Their mantra, from day one, has been, 'trade, not aid.' They'd much prefer competing in thriving open markets for their products than receiving government handouts.
"But it's hard not to feel insult added to injury, when the U.S. Department of Treasury is reporting the nation is on pace to collect $72 billion in customs revenue this year. It's an unpalatable thought to see the government lining its pockets with higher tariffs even as 3,000 dairy farms across the country folded last year alone.
"For an administration that has promised to do great things for America's farmers, it has yet to hold up its end of the bargain for dairy farmers," she said. "If Trump can't offer open trade, it's time we demand fair aid to dairy farmers."
The new tariffs would hurt U.S. producers and consumers, according to a statement released by the Tariffs Hurt the Heartland, the national campaign comprised of over 150 of America's largest trade organizations from across retail, tech, manufacturing and agriculture. In addition to raising consumer costs of products imported from Mexico, retaliatory tariffs would increase the cost on U.S. exports.
"Our farmers, who were closing in on a desperately needed win on updating access to North American markets, will instead now be faced with more uncertainty and new trade barriers. Congress can't sit back and watch while the administration continues to unilaterally impose harmful tariffs, which are nothing but taxes on American businesses and families."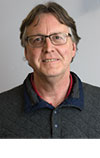 Dave Natzke

Editor
Progressive Dairyman