Aftershock 3918 new Holstein milk production record-holder
Selz-Pralle Aftershock 3918 is the new national milk production record-holder for the Holstein breed.
She set a 365-day milk production record of 78,170 pounds of milk with 3,094 pounds of fat and 2,393 pounds of protein.
Bred and owned by Selz-Pralle Dairy in Humbird, Wisconsin, Aftershock 3918 started her record-setting lactation at 5 years and 11 months. She peaked at 19.6 pounds combined fat and protein in July, milking 228 pounds of milk per day with 5.3 percent fat and 3.3 percent protein.
California takes steps to move into federal order system
The USDA's "recommended decision" permitting California's entry into the Federal Milk Marketing Order (FMMO) was published in February, setting the stage for lengthy procedural steps to bring the decision to a producer vote.
After public hearings on the USDA proposal, the next step on the docket was how to deal with the state's unique quota structure, administered separately by the California Department of Food and Agriculture. After a state-appointed panel drafted a Quota Implementation Plan (QIP), ballots on the proposal were mailed to California dairy producers with a voting deadline of Dec. 22.
In a chicken-or-the-egg scenario, the QIP would only be implemented if California producers subsequently vote to create a California FMMO. However, approval of the QIP was seen as pivotal for any hope of approving the California federal order. A vote on establishment of a California FMMO has yet to be scheduled.
Posilac, Elanco for sale
In late September, Elanco Animal Health announced it was "exploring strategic options" for Posilac, including seeking a buyer for the recombinant bovine somatotropin molecule and its manufacturing facility located in Augusta, Georgia.
In late October, the parent company, Eli Lilly Company, said it was considering all options for Elanco, including keeping it, selling it or seeking a potential merger partner.
Processing news
With processing stretched beyond capacity, several noteworthy announcements were welcomed during the year, but it will take some time:
Foremost Farms USA will build a new dairy facility in Michigan, taking its own path toward building processing capacity in the state. Foremost had previously been part of a joint venture involving Glanbia, Dairy Farmers of America and the Michigan Milk Producers Association.


HP Hood LLC purchased the former Müller-Quaker plant in Batavia, New York, where yogurt operations ended in 2015. Hood will produce extended-shelf-life beverages beginning in the second quarter of 2019.


Canada-based Saputo Inc. acquired the extended-shelf-life dairy product business and Florida plant from Southeast Milk Inc. The sale means Southeast Milk Inc. will be effectively out of the packaged fluid milk business, although it will continue to be the milk supplier to Saputo.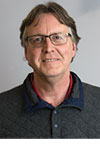 Dave Natzke

Editor
Progressive Dairyman
Before commenting on our articles, please note our Terms for Commenting.