National Milk Producers Federation (NMPF) leaders and staff updated cooperative delegates on policy issues critical to dairy during the organization's annual meeting.
NMPF joined with the National Dairy Promotion and Research Board (NDB) and the United Dairy Industry Association (UDIA) in an in-person gathering, Nov. 15-17, in Las Vegas, Nevada. Progressive Dairy participated in portions of the meeting virtually.
Randy Mooney, NMPF chair and a dairy farmer from Rogersville, Missouri, noted significant changes in the dairy industry since NMPF's last face-to-face annual meeting held two years earlier, including finalization of bankruptcies of the two largest fluid milk bottlers in the U.S., Dean Foods and Borden, followed by pandemic-related milk marketing disruptions. Through it all, consumers turned to dairy products in different forms and getting it from different locations, he said.
Despite market disruptions both home and abroad, domestic per-capita dairy consumption grew and dairy exports rose, said Jim Mulhern, NMPF president and chief executive officer. He reviewed NMPF efforts that culminated in $6 billion in federal aid to dairy farmers at the height of the COVID-19 pandemic as well as regulatory initiatives and advances in trade.
While buffeting dairy producers from the full negative impact of the pandemic, flaws in dairy policy, including payment caps, the change in the Class I mover pricing formula, application of the Pandemic Market Volatility Assistance Program (PMVAP), and food box purchases that favored cheese and Class III milk prices, did not fully provide fair compensation for all dairy producers.
Beyond addressing those financial inequities, NMPF remains focused on sustainability and climate change, plant- and lab-based dairy labeling, workforce development and biosecurity, Mulhern said.
Individual NMPF staff members addressed specific policy issues during multiple panel discussions throughout the annual meeting.
Castaneda: Policy reforms and other issues
Jaime Castaneda, NMPF executive vice president for policy development and strategy, said NMPF was addressing dairy policy reforms through two channels: the 2023 Farm Bill and Federal Milk Marketing Order (FMMO) hearing process. He said NMPF would likely have formal FMMO proposals by the organization's June 2022 board meeting.
Castaneda said details regarding highly anticipated changes to the Dairy Margin Coverage (DMC) program – including adjustments to DMC feed cost calcuations regarding alfalfa hay and a supplemental DMC program allowing smaller dairy producers to increase milk production history covered under the program – could be released by the USDA with days. Read: Weekly Digest: Changes to DMC program should be announced soon.
Labor and immigration reform remain among the most frustrating issues facing NMPF policy staff, Castaneda said. Opportunities for reform are brightest in the first quarter of 2022, after Congress addresses domestic economic priorities and before the next election cycle kicks in. NMPF staff are working with members of the Senate to come up with improvements to the Farm Workforce Modernization Act, already approved in the House of Representatives. One recent victory is a U.S. Department of Homeland Security Immigration and Customs Enforcement (ICE) decision to halt raids on dairy farms in search of illegal immigrant labor.
Castaneda said NMPF continued to work on details related to the Dairy Donation Program, which aims to create for partnerships between dairy organizations and nonprofits to facilitate dairy product donations to those in need. Among remaining issues is how organizations are reimbursed for donations and costs. In addition to paying for the full cost of the raw milk, the program also covers processing costs and transportation costs, using current or updated make allowances for FMMO milk classes.
Paul Bleiberg, senior vice president for government relations, discussed ongoing efforts to define reimbursement levels under the Dairy Donation Program, as well as working through milk production payment cap limits to recoup financial losses from the change in the Class I mover pricing formula. He also highlighted "dairy wins" in recent infrastructure and budget reconciliation bills approved by Congress, including money for rural transportation projects and helping finance manure digesters and other sustainability and climate change projects.
Shawna Morris, senior vice president for trade policy, provided updates on efforts to address challenges impacting dairy exports and trade, from resolving dairy trade disputes under the U.S.-Mexico-Canada Agreement (USMCA) to the logistical problems at U.S. ports, geographical indicators and opening market access in other foreign markets.
Alan Bjerga, senior vice president for communications, stressed the integral role unified dairy farmers play in advocating for dairy on policy issues and with consumers in the marketplace.
Economic, regulatory outlooks
Peter Vitaliano, vice president for economic policy and market research, highlighted historical milk production and dairy demand trends and the impact on milk prices. In recent years, he said, unequal growth in domestic and export demand when compared with growth in milk production has applied downside pressure on milk prices.
Read also: Milk supply outweighs demand when it comes to pressure on producer prices.
That trend may have reached a breaking point, however, with U.S. milk production growth slowing in recent months. That's helping boost the milk price outlook heading into 2022, reaching the highest price plateaus since 2014. Despite the improved outlook, he urged producers to enroll in DMC and take advantage of other risk management tools.
With changes in the presidential administration, the industry faces substantially different relationship with the U.S. Environmental Protection Agency (EPA) on multiple issues, said Clay Detlefsen, senior vice president for regulatory and environmental affairs. The EPA has already reversed direction on implementation of water quality regulations under the Waters of the U.S. (WOTUS) rule. A petition has been submitted to remove an agricultural exemption of reporting requirements under air quality regulations. NMPF is concerned over the potential treatment of farmland under an EPA strategy to address per- and polyfluoroalkyl substances (PFAS) under the Comprehensive Environmental Response, Compensation and Liability Act (CERCLA), commonly known as "Superfund."
Finally, Detlefsen said, proper labeling of plant- and lab-based dairy alternatives remains an ongoing struggle with the U.S. Food and Drug Administration (FDA).
Jamie Jonker, chief science officer and vice president for sustainability and scientific affairs, summarized dairy's leadership in addressing U.S. and global climate change concerns, citing the "Dairy Net Zero Initiative" and the Innovation Center for U.S. Dairy Processor Working Group.
On farm, focus is on four key areas: feed production and practices, manure handling, enteric methane reduction and energy efficiency. A critical component is providing revenue streams, rather than cost centers, for farmers who adopt practices as part of the solution.
NMPF executive vice president, Tom Balmer, and economic policy and market research analyst, Stephen Cain, provided updates on the Cooperatives Working Together (CWT), a program that provides export assistance to cooperatives. To date, exports through CWT had topped 1.2 billion pounds on a milk equivalent basis
Three members of the NMPF staff provided updates on various components of NMPF's FARM Program. Beverly Hampton Phifer, manager of FARM Program stakeholder relations, Miquela Hanselman, manager of regulatory affairs, and Emily Yeiser Stepp, vice president, FARM Animal Care, described initiatives related to animal care, environmental stewardship, workforce development and biosecurity aspects.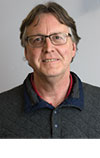 Dave Natzke

Editor
Progressive Dairy