The USDA needs to better reflect the dairy farm incomes lost to tariff retaliation when it calculates its next round of trade mitigation payments, according to a leader of the National Milk Producers Federation (NMPF).
In a letter sent to U.S. Agriculture Secretary Sonny Perdue, NMPF Chairman and dairy farmer Randy Mooney cited four studies illustrating that milk producers have experienced more than $1 billion in lost income since May, when the retaliatory tariffs were first placed on dairy goods.
USDA announced an original round of Market Facilitation Program payments (MFP) in late August. Of the total package, just $127 million – or about 6 cents per hundredweight of annual milk production – was earmarked as direct aid to dairy farmers. Perdue said the USDA would evaluate whether a second round of payments is warranted later this year, based on trade negotiations and market factors.
The NMPF letter details four analyses showing losses to dairy producers far exceed USDA's initial payment level:
NMPF analysis comparing Chicago Mercantile Exchange (CME) dairy futures prices prior to and after the announcement of retaliatory tariffs. The impact of retaliatory tariffs was estimated at roughly $1.5 billion in lost revenue for producers during the second half of 2018.
USDA's World Agricultural Supply and Demand Estimates (WASDE) report showed a 70-cent-per-hundredweight drop in its full-year 2018 milk price forecast after the imposition of the tariffs. The estimate amounts to a $1.5 billion loss in dairy farm income for the year.
An Informa Agribusiness Consulting study estimated the tariffs would lower U.S. dairy farm income by $1.5 billion for the full year 2018.
The Center for North American Studies at Texas A&M University estimated an annual loss of $1.17 billion.
"These estimates show that farmer losses from the tariffs will notably exceed $1 billion in 2018," wrote Mooney, who along with his wife, Jan, operate Mooney Dairy in Rogersville, Missouri. "Significant income losses will continue" if tariffs imposed by Mexico and China – two of the largest dairy export markets for the U.S. – remain in place.
Bankers see little short-term benefit from trade deal
Upper Midwest agricultural bankers don't expect any immediate benefits from the recent U.S.-Mexico-Canada (USMCA) trade agreement, which must still be ratified by leaders of all three countries. Writing in the Federal Reserve System's "Beige Book," newsletter contributors from Minneapolis and Chicago Federal Reserve districts addressed the trade agreement and its potential impact on dairy farmers.
According to the Chicago district report, the region's dairy farmers continue to struggle despite the MFP payments and USDA dairy product purchases – designed to compensate farmers for losses from higher foreign tariffs. Any gains from the USMCA "are too small and too far in the future to help dairy farmers." Additionally, retaliatory tariffs imposed in response to U.S. steel and aluminum tariffs continue to hinder U.S. dairy exports.
In the Minneapolis district, agricultural conditions remained weak overall. "A substantial number of dairy operations have exited the business since the beginning of the year," the report noted.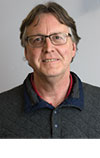 Dave Natzke

Editor
Progressive Dairyman