U.S. dairy and congressional leaders continue to push for elimination of payment caps on direct payments to producers under the Coronavirus Food Assistance Program (CFAP). The program was announced by the USDA on April 17, but specific details related to how producer payments will be calculated has not been released as of April 30.
Read: USDA announces Coronavirus Food Assistance Program; no to DMC and supply management.
According to the National Milk Producers Federation (NMPF), current payment caps will fall far short of dairy market losses attributed to the COVID-19 pandemic. The payment limit is $125,000 per commodity, and diversified operations will be able to choose a second commodity, with an overall payment limit of $250,000 per individual or entity.
NMPF President and CEO Jim Mulhern cited economic analysis presented at a Texas Ag Forum webinar, April 28, indicating U.S. dairy farms will see a 58% decline in net cash income due to coronavirus-related market disruptions. On a percentage basis, that's higher than estimated losses among producers of cattle, cotton, feed grains and oil seeds.
The financial analysis showed average net cash income losses in dairy would be $345,000. Specifically, a 1,000-cow dairy in Wisconsin will see net cash income decline by $500,000, while larger operations in Texas and Idaho could see losses in the $1.2 million range.
"Analysis shows what the dairy community already knows – the COVID-19 crisis presents grave danger for all dairies, from small operations to the producers whose milk nourishes the majority of U.S. consumers and keep supply chains running," Mulhern said. "We have raised our concerns over payment limits with both President Trump and USDA, and with the administration making important decisions in how it allocates aid, it's important to highlight the very real impacts that lower support levels will have on dairy producers and the communities they serve."
NMPF is supporting efforts by lawmakers and allied organizations to increase aid to producers and estimate losses and compensation in ways that reflect the true scale of damage to the farm economy. A bipartisan group of 126 House members and 28 senators sent letters to the administration urging that this problem be solved.
With milk prices expected to decline in May and June, NMPF chief economist Peter Vitaliano said the organization was making all-hands-on-deck efforts to find solutions for all dairy producers.
"These times are obviously very, very critical for U.S. dairy farmers," Vitaliano says in an NMPF podcast. "We are trying to turn over every stone and look over every rock for ideas that we might be able to find, including very creative ideas, basically to direct some relief to dairy farmers."
One avenue where dairy producers are not likely to see financial assistance is through a temporary increase in the Federal Milk Marketing Order (FMMO) Class I base price.
On April 27, attorneys representing more than 20 dairy cooperatives sent a letter to the USDA's Ag Marketing Service (AMS), requesting an emergency hearing on a proposal to set a Class I base floor of $15.86 per hundredweight (cwt) for the months of June, July and August 2020. Read: Hearing on temporary Class I base price hike requested; concerns raised.
On April 29, AMS administrator Bruce Summers announced the agency would not move forward on the request and instead would move forward on other possible solutions.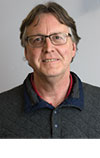 Dave Natzke

Editor
Progressive Dairy