While the revelation Dean Foods would terminate dairy farmer milk marketing contracts in a number of states was another dark cloud, not all the news related to milk processing capacity was bad this week.
Partnership finalized for new Michigan cheese and whey production facility
Glanbia plc, Dairy Farmers of America Inc. (DFA) and Select Milk Producers Inc. (Select) have finalized a joint venture partnership to build, supply and operate the planned new large-scale cheese and whey production facility in Michigan. The location of the plant, expected to be commissioned in the third quarter of 2020, has not been announced.
On completion in 2020, the new facility will process 8 million pounds of milk per day, producing an estimated 300 million pounds of cheese and whey products annually.
Glanbia will hold 50 percent of the equity of the new Michigan joint venture, with DFA and Select holding the balance of equity. The Michigan Milk Producers Association (MMPA) will continue to participate in the project as a milk supplier.
Glanbia will be the operational, technical and commercial partner in the project, which mirrors the arrangement the three partners have in the Southwest Cheese (SWC) facility in Clovis, New Mexico.
Agropur expanding South Dakota cheese plant
Agropur broke ground on a $250 million expansion to its cheese manufacturing facility at Lake Norden, South Dakota. The plant's milk processing capacity will be tripled, from 3 million to 9 million pounds per day, equal to the output of an additional 85,000 cows.
The expanded plant is expected to be fully operational by early 2019, making it one of the largest cheese and whey plants in the Midwest.
"Increasing our milk processing capacity will enable us to take advantage of the growing milk supply in the I-29 corridor and to better serve our customers," said Doug Simon, president of Agropur's U.S. operations.
Agropur Inc. is a subsidiary of Agropur Cooperative, a 3,290-member co-op based in Canada. The company reported sales of $6.4 billion in 2017, processing more than 13 billion pounds of milk per year at its 39 plants across North America.
Land O'Lakes Inc. reports record earnings
Land O'Lakes Inc. released 2017 financial data, reporting record earnings for the year ending Dec. 31, 2017, up 14 percent from 2016.
Land O'Lakes' Dairy Foods division reported 2017 net sales of $3.9 billion, up from $3.8 billion in 2016. Pretax earnings totaled $71 million in 2017, up from $70.1 million in 2016.
The company's branded butter realized improved margins, while margins in the global dairy ingredients business were lower due to a challenging operating environment for global milk powders and other key dairy markets.
The acquisition of Vermont Creamery, announced last March, expanded the division's portfolio to include more specialty, artisanal and premium-style dairy products. Vermont Creamery produces goat cheeses, cultured butter and fresh dairy at the creamery in Websterville, Vermont.
Overall, the company reported a record $364.8 million in net earnings on $13.7 billion in sales in 2017. It marked the fourth consecutive year of positive net earnings growth.
Foremost Farms USA to sell pharmaceutical lactose business to Kerry
Foremost Farms USA Cooperative agreed to sell its pharmaceutical lactose business to international food ingredients and flavor company Kerry. Terms were not disclosed.
Foremost Farms, headquartered in Baraboo, Wisconsin, is a farmer-owned milk processing and marketing cooperative with about 1,400 dairy farmer members and annual sales of $1.5 billion. In a long-term agreement, the cooperative will continue to provide milk solids to the plant in Rothschild, Wisconsin.
Foremost Farms and Kerry have had a long-standing strategic relationship in the business. The plant currently manufactures branded lactose products under both the Foremost brand, FastFlo, and Kerry brand, Sheffield. Kerry markets those products worldwide.
"Both companies decided that to strategically compete in the pharmaceutical business, the manufacturing and marketing of these products needs to be combined under one ownership to remain competitive in today's rapidly changing environment," said Michael Doyle, Foremost Farms president and CEO.
Foremost Farms will invest the proceeds from the sale into other value-added whey protein products and businesses, Doyle said.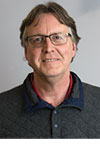 Dave Natzke

Editor
Progressive Dairyman
Before commenting on our articles, please note our Terms for Commenting.