Stronger milk prices offset higher feed costs in November, resulting in a monthly Dairy Margin Coverage (DMC) program national average margin above all indemnity payment triggers.
November margin: $11.87 per cwt
The USDA released its latest Ag Prices report on Dec. 30, including factors used to calculate monthly DMC margins and payments. The November DMC milk income over feed cost margin is $11.87 per hundredweight (cwt), the widest since July and well above the top $9.50 per cwt indemnity payment trigger (Table 1).
Milk price improved
The November 2020 announced U.S. average milk price increased to $21.30 per cwt, up $1.10 from October's average and 20 cents more than November 2019. Year to date, the U.S. average milk price is $18.30 per cwt, down 13 cents from the same period in 2019, but still the second-highest average since 2014.
Among major dairy states, November milk prices were up from October in every state except Idaho (Table 2). Largest month-to-month increases were in Florida, Oregon and Utah, all up $2.10 per cwt or more.
The lowest announced price in November 2020 was in Michigan ($18.50 per cwt); the high was in Oregon ($25.90 per cwt).
Feed costs higher
U.S. average feed costs continued to move higher in November. The average price for a blend of Premium and all alfalfa hay used in DMC calculations was $183.50 per ton, up $1 per ton from October and the highest since June. Compared to a month earlier, prices were also higher for corn ($3.79 per bushel, up 18 cents) and soybean meal ($387.83 per ton, up more than $20). The corn price was the highest since January 2020; the soybean meal price was up nearly $100 per ton since May and June and the highest since May 2018.
That yielded an average DMC total feed cost of $9.43 per cwt of milk sold, up 36 cents from October and the highest since June 2019 (Table 3).
December FMMO milk prices announced
The projected DMC margin will shrink in December (the monthly margin will be announced on Jan. 29, 2021).
Factoring into milk income, the Federal Milk Marketing Order (FMMO) December Class I base price was previously announced at $19.87 per cwt, up $1.83 from November. However, the Class III milk price fell dramatically to end the year.
The December Class III milk price is $15.72 per cwt, down $7.62 from November and $3.65 less than December 2019. Meanwhile, the December Class IV milk price is $13.36 per cwt, up 6 cents from November but $3.34 less than December 2019.
The value of milk protein fell to about $3.03 per pound in December, down $2.62 from November and the lowest since May. The value of butterfat dipped to $1.54 per pound in December, also the lowest since May.
The 2020 Class III milk price averaged $18.16 per cwt, up $1.21 from 2019 and the second-highest annual average since 2014. The 2020 Class IV price averaged $13.49 per cwt, down $2.81 from 2019 and the lowest annual average over the past decade.
Protein averaged $3.76 per pound in 2020, up about $1.38 from 2019. For the year, butterfat averaged $1.71 per pound, down about 80 cents from 2019.
With the December FMMO Class I base price back above the Class III price and the Class III-Class IV price gap ($2.36) the smallest since May, incentives for FMMO depooling and negative producer price differentials should be reduced.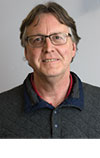 Dave Natzke

Editor
Progressive Dairy