There won't be any Dairy Margin Coverage (DMC) indemnity payments on October 2020 milk marketings, but futures prices continue to point toward the possibility of payments in 2021 as the annual enrollment deadline draws closer.
DMC sign-up activity picked up at USDA's Farm Service Agency (FSA) offices with about 1,538 more producers enrolled during the Thanksgiving holiday week. As of Nov. 30, about 7,846 dairy operations (about 32% of those with established milk production history) had enrolled in the 2021 DMC program. Milk production enrolled for 2021 was estimated at 64.1 billion pounds, also about 32% of the established history.
The 2021 enrollment period closes on Dec. 11. With COVID-19 cases increasing, the USDA is reminding dairy producers to check on their local FSA Service Center status before planning an in-person visit. The current operational status of every service center is available here. All USDA service centers are staffed and open for business by phone, email and other digital tools.
Forecasts for prices and politics both make sign-up for the DMC program a compelling risk-management choice for 2021, said Chris Galen, senior vice president for member services and strategic Initiatives with the National Milk Producers Federation (NMPF). He discussed DMC in a recent Dairy Defined podcast.
As the DMC 2021 deadline approaches, futures markets continue to indicate that margins will drop below $9.50 per hundredweight (cwt) early next year and remain well below that level through at least next summer, according to NMPF.
NMPF is offering dairy farmers, cooperative members and state dairy associations a free webinar to help them develop effective risk management plans for 2021. The session is set for Dec. 2, beginning at 1:30 p.m. (Eastern time). NMPF chief economist Peter Vitaliano will provide a dairy price outlook for 2021 and review the value of risk management tools, including the DMC program. Register for the program here.
Read also: November-December risk management calendar: Deadlines and educational opportunities.
The USDA posted a question-and-answer column on the DMC program, featuring University of Minnesota dairy economist Marin Bozic.
October margin: $11.13 per cwt
The USDA released its latest Ag Prices report on Nov. 30, including factors used to calculate monthly DMC margins and payments. Higher milk prices offset increased feed costs, pushing the DMC program's October 2020 margin to $11.13 per cwt, up $1.73 per cwt from September and well above the top $9.50 per cwt indemnity payment trigger (Table 1).
Milk price improved
The October 2020 announced U.S. average milk price increased to $20.20 per cwt, up $2.30 from September's average and 20 cents more than October 2019. Year to date, the U.S. average milk price is $18 per cwt, down 17 cents from the same period in 2019, but still the second-highest average since 2014.
Among major dairy states (Table 2), October milk prices were mostly up from September; exceptions were in Arizona, Colorado, Florida, Georgia and Virginia. Largest month-to-month increases were in Idaho, Iowa, Minnesota, Oregon and South Dakota, all up $4 per cwt or more.
Compared to a year earlier, October 2020 average prices were mixed to mostly lower. Leading decliners were Arizona, Colorado and Florida, down $2.60 or more. Prices in California and South Dakota were up $2.30 and $2.10 per cwt, respectively.
The lowest announced price in October 2020 was in Arizona ($15.70 per cwt); the high was $24.50 per cwt, in South Dakota.
Feed prices higher
October U.S. average feed costs were higher. The average price for a blend of premium and all alfalfa hay used in DMC calculations was $182.50 per ton, up $1 per ton from September. Prices were also higher for corn ($3.61 per bushel, up 20 cents) and soybean meal ($367.11 per ton, up more than $47). The corn price was the highest since March 2020; the soybean meal price was up nearly $77 per ton since August and the highest since May 2018.
That yielded an average DMC total feed cost of $9.07 per cwt of milk sold, up 57 cents from September and the highest since July 2019 (Table 3).
Margins will be mixed to end the year
DMC margins are projected to to end the year mixed. Class I base prices are higher for November and December. Class III milk prices will spike in November before falling off dramatically in December; the outlook for Class IV prices for both months are little changed. Negative producer price differentials (PPDs) will play a role. On the feed side, corn and soybean futures are higher.
CFAP payment update
As of Nov. 29, payments to U.S. dairy farmers for milk through both versions of the Coronavirus Food Assistance Program (CFAP) topped $2.83 billion.
CFAP 2 payments totaled $1.06 billion. Topping the list of state's receiving dairy payments were: Wisconsin, $206.7 million; California, $154.4 million; New York, $106.5 million; Michigan, $61.1 million; and Minnesota, $59.5 million. The sign-up period is open through Dec. 11, 2020, at FSA county offices.


CFAP 1 payments totaled $1.773 billion. Topping the list of state's receiving dairy payments were: Wisconsin, $342.5 million; California, $273.1 million; New York, $166 million; Minnesota, $109.8 million; and Pennsylvania, 106.1 million. The application period closed Sept. 11; the USDA will finalize action on all CFAP 1 applications by Dec. 11.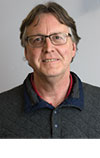 Dave Natzke

Editor
Progressive Dairy