October 2018 U.S. milk production increased less than 1 percent from the same month a year earlier, as cow numbers dropped to their lowest level since February 2017. With October's estimate, U.S. milk production growth has now been under 1 percent in four of 10 months in 2018, according to USDA's monthly Milk Production report, released Nov. 19.
The USDA's preliminary estimate put October 2018 cow numbers at 9.365 million head, down 2,000 head from September and 30,000 head fewer than October 2017. Cow numbers in the 23 major dairy states totaled 8.723 million head in October 2018, down 8,000 from a year earlier, and the lowest since April 2017.
October 2017-18 recap at a glance
Reviewing the USDA estimates for October 2018 compared to October 2017:
U.S. milk production: 17.91 billion pounds, up 0.8 percent
U.S. cow numbers: 9.365 million, down 30,000 head
U.S. average milk per cow per month: 1,912 pounds, up 21 pounds
23-state milk production: 16.87 billion pounds, up 1 percent
23-state cow numbers: 8.723 million, down 8,000 head
23-state average milk per cow per month: 1,934 pounds, up 20 pounds
Source: USDA Milk Production report, Nov. 19, 2018
Cow numbers and milk production followed recent geographical trends:
• Cow numbers: Eight states increased cow numbers (Table 1) compared to October 2017, led by Texas (+24,000 head), Colorado (+16,000 head) and Kansas (+9,000 head). Compared to a year earlier, California and Ohio were each down 10,000 head, with Pennsylvania down 9,000 head. Cow numbers were down a combined 16,000 head in Michigan, Minnesota and Wisconsin.
• Milk per cow: With cow numbers down, it was again increased milk output per cow that boosted overall milk production in October. California's milk production per cow was up 70 pounds compared to a year earlier, with Texas cows each up 50 pounds of milk (Table 2). Iowa, Pennsylvania, Indiana and Virginia led decliners, down between 30-40 pounds compared to the same months year earlier.
• Milk production: Compared to a year earlier, October 2018 milk production was down 10.6 percent in Virginia and 5.5 percent in Florida. Production was down about 4 percent in four neighboring states: Pennsylvania, Ohio, Illinois and Indiana. In contrast, Colorado (up 10.1 percent), Texas (up 7.5 percent) and Kansas (up 6.1 percent) showed substantial growth in production.
California led all states for milk production growth on a volume basis, up 103 million pounds compared to a year earlier. Texas, Colorado and Idaho combined to increase production another 135 million pounds. On the other hand, Pennsylvania and Ohio production was down a combined 53 million pounds.
USDA outlook
Citing declining milk cow numbers – which will be partially offset by stronger milk output per cow – the USDA has cut milk production forecasts for both 2018 and 2019 in its latest outlook report.
USDA's 2018 milk production estimate now stands at 217.9 billion pounds, which would be up just 1.1 percent from 2017's production total of 215.5 billion pounds.
For 2019, the USDA cut its milk production forecast to 220.9 billion pounds. If realized, it would be up about 1.4 percent from the level forecast for 2018.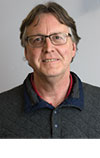 Dave Natzke

Editor
Progressive Dairyman