Higher milk prices and steady feed costs pushed October 2018's Margin Protection Program for Dairy (MPP-Dairy) margin to its largest of the year. There will be no MPP-Dairy payments at any level for the month.
Milk price tops $17 per cwt
The October U.S. average milk price rose 70 cents per hundredweight (cwt) from September, moving above $17 (Table 1) for the first time since last December, but still 70 cents below October 2017. Through the first 10 months of 2018, the average milk price stands at $16.07 per cwt compared to $17.64 per cwt in the same period of 2017.
Compared to a month earlier, October milk prices among the 23 major dairy states were all higher, led by gains of $1 per cwt or more in Florida, Indiana, Michigan, New York, Ohio, Pennsylvania, Vermont and Virginia.
Compared to a year earlier, October 2018 milk prices were down at least $1 per cwt or more in Idaho, Illinois, New Mexico and Texas.
Florida's average of $21.40 per cwt remained the nation's high for October. The low was in New Mexico at $15.80 per cwt.
Feed prices mixed but mostly steady
At $8.44 per cwt of milk sold, October 2018 U.S. average feed costs were virtually unchanged from September (Table 2). The soybean meal price rose 83 cents from September to $319.15 per ton. The U.S. average corn price also rose slightly, up 2 cents, to $3.41 per bushel. In contrast, the U.S. average price for dry alfalfa hay dipped $2 to $178 per ton.
MPP-Dairy margin nears $9 per cwt
The combination of steady overall feed costs and the higher milk price helped boost the national average milk income over feed cost margin to about $8.96 per cwt in October, the highest since December 2017. As a result, dairy farmers who enrolled in MPP-Dairy at any level will not see a payment for September (Table 3).
Through October, the year-to-date monthly MPP-Dairy margin stands at $7.39 per cwt, down about $2.29 compared to the same period a year ago.
Unless the 2018 Farm Bill is approved and creates new higher insurable margins, there will be no MPP-Dairy payments for the foreseeable future. As of Nov. 28, the Program on Dairy Markets and Policy projected November 2018-June 2019 margins will stay in a narrow range between $8 and $8.50 per cwt. One farm bill provision under consideration would raise the top insurable margin to $9 per cwt.
Dairy-RP participation
Another safety net already available is the Dairy Revenue Protection (Dairy-RP) program. Based on information as of Nov. 26, 824 dairy producers had filed applications in 28 states. Of the applications, 300 quarterly endorsements had been purchased, covering 4.48 billion pounds of milk. Total premium costs on purchased endorsements were about $15.4 million, with USDA Risk Management Agency subsidies covering about $6.6 million of that.
LGM-Dairy update
Alan Zepp, risk management program manager at Pennsylvania's Center for Dairy Excellence (CDE), reviewed various options during his monthly "Protecting Your Profits" conference call, Nov. 28. The November sales period for the Livestock Gross Margin for Dairy (LGM-Dairy) is Nov. 30-Dec. 1.
As of Nov. 27, the LGM-Dairy insurable margin (using a ration similar to the MPP-Dairy program) for the next 10-month period averaged about $6.98 per cwt. Cost for coverage for the entire period was estimated at 49 cents per cwt for a $0 deductible policy; 11 cents for a $1 deductible policy.
At the time of the call, Chicago Mercantile Exchange (CME) Class III futures for the next 12 months averaged $15.32 per cwt; Class IV futures averaged $15.52 per cwt.
The March 2019 CME Class III futures contracts settled at $14.88 per cwt on Nov. 27. An at-the-money put at $15 per cwt would cost 51 cents; a $14 put, reflecting similar risk protection to a $1 deductible LGM-Dairy policy, would cost 13 cents. If purchasing a put option, there will also be a small charge to cover the difference in the bid-ask spread.
Zepp's next Protecting Your Profits call will be Dec. 19. All calls are recorded and archived.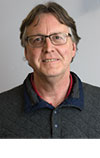 Dave Natzke

Editor
Progressive Dairyman