TRENDING: NEWSWORTHY IN 2018
New York summit supports dairy supply management
About 350 participants, about half of whom were dairy farmers, attended a summit to explore dairy policy and marketing options in New York on Aug. 13.
By an informal voice vote, they overwhelmingly supported some method of milk supply management but worried congressional action might take too long for many of them to survive.
The meeting was hosted by Bob Wellington, senior vice president of economics, communication and legislative affairs for Agri-Mark Dairy Cooperative. Speakers provided a historical review of government efforts to provide dairy price stabilization and supply management; described current approaches, many implemented by individual dairy cooperatives, in attempt to limit member milk supplies; and received an overview of how the Capper-Volstead Act impacts a cooperative's ability to manage commodity supplies.
Attorneys identified five available pathways to managing milk supplies: enabling legislation from Congress; congressional changes to the Agricultural Marketing Agreement Act that would allow action through the Federal Milk Marketing Order program; individual co-ops can establish base-excess plans with no legislative action; co-ops can take collective action without legislative authority but are likely vulnerable to legal challenges; and state actions, which may face challenges related to the U.S. Interstate Commerce Clause.
Several proposals were submitted and reviewed at the meeting. To facilitate more input, the proposals were posted on a website for review and comment. As of early November, no formal policy consensus had been advanced.
Trade deal seen as victory for U.S. dairy
U.S. political leaders said dairy was a big winner in a new U.S./Mexico/Canada (USMCA) trade agreement announced on the eve of October's World Dairy Expo. Dairy leaders were more cautious.
Provisions of the agreement, which will replace the North American Free Trade Agreement (NAFTA), will be phased in over more than a decade. It isn't likely to be ratified by the three participating countries until early 2019.
The agreement includes a top priority for the U.S. dairy industry: Canada will eliminate what is known as its milk Classes 6 and 7 six months after the agreement takes effect. Canada will ensure the price for skim milk solids used to produce nonfat dry milk, milk protein concentrates and infant formula will be set no lower than a level based on the U.S. price for nonfat dry milk.
The implementation of Class 7 in 2017 resulted in the loss of markets for U.S.-produced ultrafiltered milk and ultimately forced termination of milk contracts for some U.S. dairy farmers.
Canada will phase in new tariff rate quotas exclusively for U.S. milk and U.S. dairy products. Preliminary calculations estimated the U.S. will have access to about 3.6 percent of Canada's dairy market, up from the current 1 percent and above the 3.25 percent market access Canada would have given the U.S. as part of the Trans-Pacific Partnership. The U.S. will provide reciprocal access on a ton-for-ton basis for imports of Canada dairy products through first-come, first-served tariff rate quotas.
Canadian dairy farmers expressed anger and disappointment in the agreement.
Manure from 16,000 cows converted to biogas
A second dairy biogas-to-transportation fuel project has begun operations in Indiana, according to Renewable Dairy Fuels (RDF), a business unit of Amp Americas.
The Jasper County site is converting 945 tons of manure per day, generated from 16,000 dairy cows from the Bos, Herrema and Windy Ridge dairy farms, into transportation fuel. The new facility is 50 percent larger than RDF's first operation at Fair Oaks Farms, also in Indiana, which has been online since 2011.
The anaerobic digestion process produces methane, which is captured, purified and compressed before being injected into the Northern Indiana Public Service Company (NIPSCO) natural gas pipeline system to be used as transportation fuel. The system reduces greenhouse gas emissions, improves air quality and sustainability, and improves farm profitability, said Grant Zimmerman, Amp Americas' chief executive officer.
Dairy farmer, leader John Pagel dies in plane crash
John Pagel, a Wisconsin dairy farmer and prominent leader on state and federal dairy marketing and policy issues, died Feb. 22 as the result of an airplane crash in Indiana. Pagel's son-in-law, Steve Witcpalek, was also killed.
Pagel was CEO of Pagel's Ponderosa Dairy, a 5,300-cow dairy farm in Kewaunee, Wisconsin. The business also owned a 4,500-cow dairy, High Plains Ponderosa, in Kansas.
The family business branched out in 2015-2016, opening an on-farm cheese plant, a cheese distribution company and the Cannery Public Market, a farm-to-fork restaurant and market in Green Bay.
Pagel was president of Edge Dairy Farmer Cooperative (formerly the Dairy Business Milk Marketing Cooperative), a verification, market information and policy co-op representing about 750 members marketing more than 10 billion pounds of milk annually.
Cargill, Cainthus partner to bring cow facial recognition technology to dairy
Livestock feed and data services company Cargill and Cainthus, a machine vision company, are partnering to bring cow facial recognition technology to managers of dairy herds.
The strategic partnership includes a minority equity investment from Cargill. Terms were not disclosed.
The Cainthus predictive imaging software uses images to identify individual animals based on hide patterns and facial recognition, and tracks key data such as feed and water intake, heat detection and behavior patterns. The software then delivers analytics to assist on-farm production, reproduction and herd health management decisions.
Cargill and Cainthus will focus on dairy installations before expanding to other species. Targeted trials were conducted in the U.S. and Europe, and it is now commercially available there. The technology will also be introduced in China.
California doubles down on digester projects
Forty additional dairy digester projects have been awarded grants under the California Department of Food and Agriculture's Dairy Digester Research and Development Program (DDRDP). With 40 projects already in operation or in various stages of construction, the state will soon have a total of 80 digesters.
The DDRDP is estimated to deliver the largest greenhouse gas reduction of all investments in California's climate action portfolio to date. CDFA estimated the initial 64 projects funded will reduce greenhouse gas emissions by 13 million tons in their first 10 years of operation.
Digesters are one of the three main strategies California's dairy farmers are using to voluntarily achieve a greenhouse gas emission reduction target established in the state. The goal is to reduce methane emissions from dairy manure management by 40 percent below 2013 levels by 2030.
With continued grant funding, it is conceivable to have 100 to 120 digesters operating within the next four to five years, according to Dairy Cares, a statewide coalition supporting economic and environmental sustainability and responsible animal care.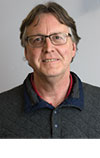 Dave Natzke

Editor
Progressive Dairyman