A U.S.-Mexico-Canada Agreement (USMCA) Dispute Settlement Panel found Canada is improperly restricting access to U.S. dairy products in violation of its USMCA tariff-rate quotas (TRQs) commitments. With the finding, Canada faces possible retaliatory measures if the dispute issues are not resolved by Feb. 3.
The 53-page report, issued Dec. 20, 2021, is available here.
The dispute ruling isn't likely to open the floodgates of U.S. dairy products into Canada. The original USMCA phases in Canadian market access for U.S. dairy products over more than a decade. According to the Office of the United States Trade Representative, January through October 2021 U.S. dairy product exports to Canada were valued at $478 million.
A short, tumultuous history
The USMCA was initially approved by trade negotiators on Sept. 30, 2018. When the agreement was first announced, the U.S. dairy industry was seen as a big winner, even though some of the dairy provisions were scheduled to be phased in over 13 years. At the time of USMCA negotiations, the U.S. had exported about $619 million worth of dairy products to Canada in 2017.
After being ratified by the three governments, the agreement went into effect on July 1, 2020, facing immediate implementation challenges. The U.S. filed a formal complaint over dairy trade issues in December 2020, but consultations to resolve differences failed.
Supported by U.S. dairy organizations and members of Congress, the Office of the U.S. Trade Representative (USTR) requested formation of a formal dispute panel in May 2021, arguing that Canada has maintained dairy TRQ measures that run counter to its market access obligations under USMCA. The hearing concluded at the end of October 2021.
A TQR applies a preferential rate of duty to an "in-quota" quantity of imports and a different rate to imports above that in-quota quantity. Under the USMCA, Canada has the right to maintain 14 TRQs on dairy products: milk, cream, skim milk powder, butter and cream powder, industrial cheeses, cheeses of all types, milk powders, concentrated or condensed milk, yogurt and buttermilk, powdered buttermilk, whey powder, products consisting of natural milk constituents, ice cream and ice cream mixes, and other dairy.
To administer its dairy TRQ volumes, Canada uses an import licensing system. A product that is subject to a TRQ can be imported only by someone who has a valid import permit. Canada then uses import quantities in its dairy supply management system.
In notices to importers that Canada published in June and October 2020 and May 2021 for dairy TRQs, Canada set aside a percentage of each dairy TRQ exclusively for Canadian processors.
According to the USTR, this was contrary to Canada's USMCA commitments by limiting U.S. access to in-quota quantities negotiated under the USMCA. The dispute panel agreed.
U.S. dairy leaders pleased
The heads of the U.S. Dairy Export Council (USDEC) and National Milk Producers Federation (NMPF) called the decision an important victory for U.S. dairy producers.
"We expect Canada to abide by its trade commitments so that the American dairy industry can fully access the Canadian markets just as USMCA promised," said Krysta Harden, president and CEO of USDEC. "While this is an essential victory, it is one step in a much longer journey. Our work to uphold the full benefits of USMCA continues, as we strive to reduce supply chain disruptions for our exports and ensure Mexico's adherence to the dairy provisions of the USMCA, among other key matters."
"The United States and Canada negotiated specific market access terms covering a wide variety of dairy products, but instead of playing by those mutually agreed upon rules, Canada ignored its commitments. As a result, U.S. dairy farmers and exporters have been unable to make full use of USMCA's benefits," said Jim Mulhern, president and CEO of NMPF.
"This ruling is a big step for the U.S. dairy sector towards realizing the full benefits of the USMCA and securing real access to the Canadian market for additional high-quality American dairy products such as milk, cheese and skim milk powder," said U.S. Agriculture Secretary Tom Vilsack.
"I look forward to Canada honoring our agreement so our dairy industry has access to Canadian market opportunities as promised," said U.S. Sen. Debbie Stabenow (D-Michigan), chair of the Senate Ag Committee.
"Trade and export opportunities are vital to our industry, so this is a really important win for dairy farmers across the United States," said Randy Mooney, a Missouri dairy farmer and chair of the Dairy Farmers of America (DFA) board of directors.
"This landmark decision is a victory for all U.S. dairy, including farmers, processors and exporters," said John Rettler, Wisconsin dairy farmer and president of FarmFirst Dairy Cooperative, representing farmers in Wisconsin, Minnesota, South Dakota, Michigan, Iowa, Illinois and Indiana.
Canadian comments
Trade and agricultural leaders with the Canadian government issued a statement following the settlement panel report. In the statement, Mary Ng, minister of international trade, export promotion, small business and economic development, and Marie-Claude Bibeau, minister of agriculture and agri-food, said the panel recognized the legitimacy of Canada's dairy supply management system.
"We have taken note of the panel's finding regarding Canada's practice of reserving TRQ pools for the use of dairy processors. Our government, as it proceeds with the next steps in the process, will continue to work closely with the Canadian dairy industry. Canada takes its commitments and obligations under international agreements seriously. These include those that Canada has under CUSMA [Canada-United States-Mexico Agreement] with the United States, Canada's closest trading partner.
"The government of Canada will continue to stand up for its dairy industry, farmers and workers, and the communities they support, and it will continue to preserve, protect and defend the supply management system."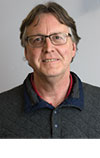 Dave Natzke

Editor
Progressive Dairy