Without getting into specifics, U.S. Ag Secretary Sonny Perdue said the USDA's "principles" for the 2018 Farm Bill will include a stronger safety net for farmers "to weather times of economic stress without distorting markets or increasing shallow loss payments."
The principles provide encouragement [that] the USDA supports improvements to the Margin Protection Program for Dairy (MPP-Dairy), according to Jim Mulhern, president and CEO of the National Milk Producers Federation (NMPF).
"The current farm bill's dairy Margin Protection Program (MPP) has proven to be inadequate in providing help to America's dairy farmers and fixing it must be a priority in 2018," Mulhern said in a statement released by NMPF.
"The USDA has taken significant steps at NMPF's request in the past three years to improve the MPP, but more is needed," Mulhern said. "NMPF continues to work with USDA and lawmakers in the House and Senate to strengthen the MPP to ensure meaningful assistance for those relying on it and to find ways to expand risk management options for farmers. Making the MPP a reliable program for dairy farmers is vital to encouraging future farmer participation in the program."
Mulhern previously outlined necessary changes to MPP-Dairy before a House Agriculture Committee hearing last March. (Read: What's in it for you? Dairy producer, processor groups outline policy priorities) They include:
• Restore the feed cost formula to its original form. After approving the program in 2014, lawmakers implemented a 10 percent cut to the weightings of feedstuff components (corn, soybean meal and alfalfa hay) to meet Congressional Budget Office scoring during congressional budget deliberations. The resulting feed formula "understates the price to farmers of producing 100 pounds of milk, thereby overstating the actual margins farmers are experiencing" by about $1 per hundredweight of milk, Mulhern said.
• Direct USDA to obtain more precise feed cost data to more accurately reflect true costs and margins. The changes would:
1) Use corn prices compiled by USDA's Agricultural Marketing Service (AMS), which calculates the corn purchase prices paid by farmers. The current formula averages USDA National Agricultural Statistics Service (NASS) prices paid to corn producers at the first point of sale.
2) Average soybean meal prices collected by AMS at multiple locations throughout the U.S. The current formula uses a single price, at central Illinois, as a proxy for the national average. NMPF estimated the change would increase the national average soybean meal price by about $9 per ton.
3) Develop a more detailed U.S. average price for dairy-quality alfalfa hay. The current U.S. average price for alfalfa hay reported by NASS is an average of all grades and qualities of hay.
Mulhern said the multiple feed pricing points, as well as the correlation between regional milk and feed costs, would eliminate the need to calculate regional or state dairy income margins.
• Improve program participation affordability by reducing supplemental premium costs for operations producing 4 million pounds of milk or less per year. Mulhern said higher levels of supplemental coverage were especially important for small- and medium-sized producers.
• Make technical changes designed to make the program more responsive to producers. Changes would include:
1) Calculating the MPP-Dairy margin on a monthly basis, rather than six times per year under the current program. The change would improve the timeliness and more accurately reflect risk management needs.
Read also: MPP-Dairy scrutinized during House ag committee hearing and MPP-Dairy still a safety net formula, with adjustments
Other tools
Beyond MPP-Dairy, Mulhern said additional risk management tools are also critical for the future of our dairy farmer community. Raising the current expenditure cap on programs available under USDA's Risk Management Agency – which administers a separate program, the Livestock Gross Margin for Dairy (LGM-Dairy) – is vital to increasing the toolbox of options for farmers, he noted.
"As we begin 2018, milk prices and on-farm dairy margins are poor. It's time to expand access to risk management tools and rectify the flaws in the MPP to create a workable safety net for dairy farmers," Mulhern said.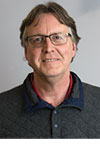 Dave Natzke

Editor
Progressive Dairyman