Despite increases in the number of loaded shipping containers moving out of major California ports, port congestion remains a challenge. Nonetheless, U.S. dairy exporters are finding channels to reach global markets with a diverse product mix. The USDA released August agricultural export estimates, Oct. 5. In-depth analysis was provided by the U.S. Dairy Export Council (USDEC) in the organization's U.S. Dairy Exporter Blog.
The report notes a slight improvement in the number of loaded outbound containers that departed major West Coast ports in August. Shipping containers loaded with U.S. goods leaving Los Angeles, Long Beach and Oakland were up 9% compared to July. However, 70% of outbound containers from the California ports were empty. The news wasn't much better in the Pacific Northwest, where about 57% of outbound containers leaving Seattle-Tacoma, Washington, were empty.
"Looking ahead, with the holiday import rush already upon us, delays, high freight rates and difficulties securing cargo space will persist at least into the new year," according to the USDEC Blog.
With all that air moving out of West Coast ports, here's some good news from USDEC regarding dairy product exports in August:
Volume basis: At 210,683 metric tons (MT), August year-over-year growth in export volume was up about 13%, the seventh straight month exports surpassed the same month a year earlier.
Exports of nonfat dry milk/skim milk powder (NFDM/SMP) posted the largest gains, up more than 10,500 MT from August 2020, a jump of more than 15%. According to USDEC's William Laux, NFDM/SMP was the primary engine for export growth to Mexico, with powder volumes up more than 40% compared to a year earlier.
Cheese exporters overcame normal historical seasonal declines, boosting exports by about 5,600 MT (18%) compared to a year earlier. Cheese exports were supported by sales to Mexico and especially Latin America, where economic recovery continues as COVID-19 vaccination rates increase, according to USDEC's Stephen Cain. Another reason for strong cheese sales in the region is shipments travel via land, avoiding West Coast and Gulf port congestion.
Value basis: Supported by the boom in sales of cheese and high-value whey, the value of August U.S. dairy exports hit $689.5 million, up nearly 26% from the same month a year earlier.
U.S. price competitiveness has likely been a factor in driving increased cheese exports, according to Cain's report. In the two months leading up to August, U.S. cheese prices have been sitting at a 22% discount to New Zealand and a 10% discount to the European Union.
Milk solids basis: August 2021 exports on a total solids basis were estimated at 198,032 MT, up 22,146 MT (12.6%) from the year before. Based on USDA preliminary August milk production estimates and Federal Milk Marketing Order (FMMO) butterfat and nonfat solids test results, Progressive Dairy estimates exports would represent more than 18% of total solids produced during the month.
CWT-assisted exports equal 1 billion pounds of milk
The National Milk Producers Federation (NMPF) updated year-to-date estimated Cooperatives Working Together (CWT) program-assisted sales totals. Through September, accepted offers on 2021 sales have reached about 37.7 million pounds of American-type cheeses, 12.7 million pounds of butter, 6.1 million pounds of anhydrous milkfat, 24 million pounds of whole milk powder and 10.4 million pounds of cream cheese. These sales are the equivalent of about 1.056 billion pounds of milk on a milkfat basis.
The latest report includes revisions from previous reports. CWT estimates are based on contracts for delivery, not completed export volumes.
Here's a snapshot at other export trends followed by Progressive Dairy:
Alfalfa hay exports surge higher
After recording low numbers in July, August hay exports posted a strong rebound.
August 2021 alfalfa hay exports totaled 290,072 metric tons (MT), the highest monthly total since April 2020. The surge in alfalfa hay exports was powered by sales to China. At 191,267 MT, it's likely the largest monthly shipment of alfalfa hay to any country in history. Sales to China represented two-thirds of all alfalfa hay exports for the month. August sales to Japan hit a three-month high at 50,031 MT. January-August 2021 alfalfa hay exports now stand at more than 1.89 million MT, the highest total on record for the first eight months of the year.
At 107,618 MT, August exports of other hay also improved from July but were the third-lowest total for the year. August shipments to the top five exports markets, Japan, South Korea, Taiwan, China and the United Arab Emirates were all up from July. Despite the somewhat ho-hum totals, 2021 year-to-date exports of other hay are still the most for the January-August period since 2017.
For more on hay exports and market conditions, check out Progressive Forage's Forage Market Insights update.
Dairy heifer exports
It was another month in which dairy replacement heifer exports slipped into triple digits (566), the fifth time in 2021. And, once again, all exported heifers stayed in the neighborhood, with 294 moving to Canada and 272 to Mexico.
Regardless of location, exported heifers were valued at about $1,591 per head, down about $6 from July average values.
Despite another sluggish month, year-to-date dairy heifer exports total 12,727, the highest number for the January-August period since 2018.
Other trade news
Here's a look at other issues about and affecting U.S. dairy and agricultural trade:
Separate data from the U.S. Department of Commerce estimated the value of August dairy exports at $683 million, up 3% from July. Year-to-date fiscal year 2021 (October 2020-August 2021) dairy exports were estimated at $6.67 billion, up 12% from the same period a year earlier.


The U.S. Department of Commerce estimated the value of August dairy imports at $321 million, down 7% from July. Year-to-date fiscal year 2021 imports were estimated at $3.34 billion, up 15% compared to a year earlier. August cheese import values, at $130 million, were up 1% from July; fiscal year 2021 imports were valued at $1.28 billion, up 20%.


Despite another strong showing by dairy product exporters, August's U.S. agricultural trade balance turned in a deficit for a third consecutive month, according to the USDA Economic Research Service and U.S. Department of Commerce.


While somewhat light on detail, United States Trade Representative (USTR) Katherine Tai outlined the Biden administration approach to the complex U.S.-China trade relationship. U.S. dairy organization want retaliatory tariffs to be addressed.
Given China's importance to global dairy markets, NMPF president and CEO Jim Mulhern said China has delivered on the multiple dairy regulatory commitments they made in the "Phase I" agreement with the U.S. However, he added, "retaliatory tariffs continue to put a drag on our sales, and our market share in key dairy commodities such as milk powder and cheese lags far behind that of our competitors."
Krysta Harden, USDEC president and CEO, agreed. "American dairy farmers and manufacturers count on the ability for our products to meet China's appetite for dairy, yet retaliatory tariffs continue to weigh down our prospects there," she said. "Long-term tariff waivers are critical to help unlock more of the potential in that market."
Farmers for Free Trade will host a virtual roundtable to discuss the current trade landscape, Oct. 14, 10:30 a.m. (Eastern time). Representing the dairy industry on the panel will be Doug Chapin, board chair for the Michigan Milk Producers and operator of Chapin Family Farms, Remus, Michigan. Register for the event here.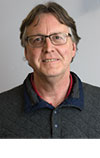 Dave Natzke

Editor
Progressive Dairy