Progressive Dairy provides updates on dairy-related organizations and companies, compiled from staff news sources and industry press releases. Email industry and organization news to Progressive Dairy Editor Jenna Hurty.
Business Digest Highlights
Animal Agriculture Alliance releases updated sustainability impact report
The Animal Agriculture Alliance released its updated "sustainability impact report" in celebration of the 50th anniversary of Earth Day in April. The report highlights how the animal agriculture industry shares the same values as today's consumer with its never-ending commitment to environmental stewardship, animal care, responsible antibiotic use, food safety and nutrition.
The report describes the following environmental stewardship highlights:
According to the EPA, agriculture accounts for a total of 9% of U.S. greenhouse gas (GHG) emissions while livestock production is only 3.9%.
Dairy farmers decreased their carbon footprint by 63% from 1944 to 2007.
Since 1977, cattle ranchers have reduced their carbon footprint by 16%.
Hog farmers decreased their carbon footprint by 7.7% and their water use by 25.1% from 1960 to 2015.
The egg industry reduced its carbon footprint by 71% and its water use by 32% since 1960.
Producing the same amount of chicken today as 1965 has 50% less impact on the environment.
National Dairy Shrine announces 2020 Dairy Hall of Fame honorees
The National Dairy Shrine (NDS) announced the recipients of the Guest of Honor, Distinguished Dairy Cattle Breeder and Pioneer recognition awards. This year's honorees will be inducted into the National Dairy Hall of Fame in Fort Atkinson, Wisconsin, on Oct. 1.
Jay Mattison is the Guest of Honor. Mattison, Verona, Wisconsin, is the CEO of National DHIA and a leader in the creation of the Council on Dairy Cattle Breeding.
The Distinguished Dairy Cattle Breeder is David Patrick, Maple Dell Ayrshires, Woodbine, Maryland.
These leaders have been selected as Pioneers.
Harold Barnum, Fort Atkinson, Wisconsin, dairy sanitation leader and innovator
Dr Allan Bringe, Madison, Wisconsin, dairy extension professor at the University of Wisconsin – Madison
Randall Geiger, Reedsville, Wisconsin, dairy farmer and dairy cooperative leader
Dr. Don Monke, Plain City, Ohio, animal health leader and veterinarian at Select Sires
ADSA elects new vice president and board members
The American Dairy Science Association (ADSA) recently elected new leaders for the organization's 2020-21 term that begins in late June.
Dr. Paul Kindstedt of the University of Vermont was elected to the office of vice president for a one-year term. Dr. Rohit Kapoor of Dairy Management Inc. was elected dairy foods division director, and Dr. Xin Zhao of McGill University was elected production division director. Both will serve three-year terms.
Cargill launches White Heart Award for dairy supporters
Cargill announced a new initiative, the White Heart Award, to help U.S. dairy farmers recognize the people who support them through difficult times by providing acts of kindness, inspiration and encouragement.
Dairy farmers can nominate anyone who has shown them an act of kindness – big or small. Nominations will be open until July 31, 2020. Winners will be selected by a panel of Cargill employees. Both the winners and the nominating dairy farms will be rewarded with a year's worth of dairy products. All White Heart Award nominations will be visible on a recognition wall.
Minnesota/Select Sires Co-op increasing support to members
Minnesota/Select Sires Co-op recently outlined strategies to assist members:
Part 1: Early returns of 2018 capital credits: Effective June 15, 2020, the capital credits owed for the 2018 business year will be returned directly to member's accounts. This will result in these credits being returned seven years earlier than the normal revolver calls for. An additional obligation for 2012 capital credits will be returned later this year.
Part 2: The COVID-19 Credit Rebate Program will be in effect June 1-Aug. 31, 2020 for all dairy semen purchased. When July statements are paid in full by the end of August, a 7% credit for these purchases will be applied to member's accounts in September of 2020. This credit must be used by Dec. 31, 2020, and is eligible to be used toward all semen and embryo products purchased from the cooperative.
Boehringer Ingelheim to recognize 2020 Producer for Progress
Boehringer Ingelheim is accepting applications for its fourth annual Producers for Progress Recognition Program. The program commends dairy producers who demonstrate a commitment to the well-being of animals, consumers and the industry through the judicious use of antibiotics.
The top producers will receive the following:
Grand prize: John Deere Gator XUV825E and an all-expenses-paid trip to the 2020 World Dairy Expo
First-place prize: Five pairs of Bogs Rancher boots from Bogs Footwear
Second-place prize: Ten Udder Tech milking aprons
Applications are due July 1; prize recipients will be selected and notified by Aug. 17. Check the website or contact your company representative.
Merck Animal Health Introduces Dairy Care365 Biocontainment Training Module
Merck Animal Health released its next Dairy Care365 training module on biocontainment. The training is offered as a 15-minute module in English or as a 20-minute module in Spanish.
This is the second module of a two-part bioawareism series featuring biosecurity expert Danelle Bickett-Weddle, DVM, Iowa State University College of Veterinary Medicine. The module focuses on strategies to prevent diseases from spreading within a dairy operation, known as biocontainment.
The module contains best practices to follow to ensure animals have fewer disease challenges that impact health, productivity and profitability. Topics include: biocontainment basics, maternity and calf areas, hospital pen management, quarantine for newly introduced animals, feed and water quality, and selecting and using disinfectants. By implementing practices described in the module, the spread of disease is minimized, and the risk of cattle and humans being exposed to potentially harmful substances like salmonella and E. coli is reduced.
Visit the Dairy Care 365 website.
AMS Galaxy USA announces high-moisture corn automated feeding system for milking robot
AMS Galaxy USA announced an automatic high-moisture corn (HMC) feeding system specifically designed for their milking robot, the Galaxy Astrea 20.20. The new patent-pending hopper and dispensing technology will allow robot owners the ability to automatically feed a ration of HMC to herds in place of pellet feed.
Visit the website for more information.
Minnesota/Select Sires offers SimVitro HerdFlex beef embryos
Minnesota/Select Sires and the J. R. Simplot Company's Animal Sciences Division have teamed up to bring a new strategic breeding concept to commercial dairy farms.
Select Sires will provide Simplot's SimVitro HerdFlex-branded beef embryos, enabling dairy farmers to capture revenue potential by selling 100% beef calves born from pregnancies not needed for dairy replacements, while advancing elite genetics within their dairy herd and appropriately managing heifer inventories.
These beef embryos are Grade 1, high-quality and commercially produced specifically for placement in dairy cows. Each mating is to a proven beef sire to maximize the resulting embryo's genetic potential and value for key traits such as Calving Ease, $Beef and Ribeye area. The $Beef value index includes weaning and yearling weight, dry matter intake, as well as carcass weight, marbling, ribeye area and fat.
Resulting calves from these beef embryos may offer higher returns when slaughtered for beef and offer additional benefits related to feeding and finishing.
Cold Front fans introduced
Big Ass Fans has a new line of evaporative coolers. Cold Front brings a full range of customer options for use in spaces of all sizes and applications, delivering a temperature reduction up to 33°F. Capable of covering 600 to 6,500 square feet, the fans allow owners to cool at a fraction of the cost of air conditioning.
With variable-speed controls, maintaining the perfect temperature is as simple as turning a dial. All cooler models feature locking swivel casters, automatic low-water shutoff and an easily accessible drain plug, while the largest model adds a backlit LCD display, premium remote, occupancy sensor for hands-free operation and an auto-dry function to maximize media lifespan and keep the cooler in peak condition.
Norbrook launches Cefenil RTU, generic injectable to treat metritis in lactating dairy cows
Norbrook Inc. has launched Cefenil RTU – a ready-to-use, veterinary prescription, generic ceftiofur hydrochloride injectable with zero milk discard. In addition to treating metritis in lactating dairy cows, the product has been approved by the FDA to treat bovine respiratory disease and foot rot in all cattle.
Moo Juice introduces Boost
Moo Juice LLC introduced a rapid dissolve oral energy bolus supplement called Boost. The bolus contains three available sources of energy that act fast, moderate and slow. It also contains niacin for appetite. Studies have shown it produces double the amount of propionic acid compared to propylene glycol.
The bolus can be used at calving or post-calving as a supplement to lessen the risk of ketosis. It can also be used to replace the traditional methods of use of propylene glycol or gel tubes for subclinical cases of ketosis. The product has been in vitro lab-tested and farm-trialed for two years.
Email Moo Juice for more information.
Merck Animal Health introduces Armatrex
Merck Animal Health launched Armatrex – a bacteriostatic spray-on anti-microbial solution for use on structures and physical components in a variety of livestock production, equine and companion animal biosecurity situations. When used in conjunction with cleaning and disinfecting protocols, the product – a silane quaternary ammonium salt – provides a protective coating against the growth of bacteria, fungi, mold and algae. As part of a pathogen control protocol, the product provides up to 90 days of anti-microbial protection and can be safely used in many live animal settings and on a variety of surfaces.
The formulation does not require mixing or measuring. The electrostatic technology provides a uniform coverage of treated surfaces. The product can be applied with a variety of equipment. It does not cause microbial adaptation, resistance or mutation.
Premier Select Sires offers genetic testing through Zoetis
Premier Select Sires has partnered with Zoetis to bring Premier members Clarifide and Clarifide Plus genetic testing. Premier representatives will educate and assist member-customers with proper sample collection, submission and interpretation to help producers maximize the benefits of Zoetis genetic testing.
The Clarifide genomic test delivers reliable predictions from the Council for Dairy Cattle Breeding (CDCB) of genetic merit in Holsteins, Jerseys, Brown Swiss, and Guernseys by utilizing DNA-marker technology.
Agri-Plastics releases new brisket board
Agri-Plastics recently introduced their Agri-Brisket Board in 4-foot lengths, which allows 240 boards to stack neatly on a pallet. This makes it much easier to load and unload. Made from 1/4-inch thick poly, the boards feature smooth, rounded surfaces to protect dew claws and permits natural leg extension. The special joint design-extruded tongue provides solid support and allows ends to butt together, as opposed to an overlap, for a tighter fit.
Corteva Agriscience to launch new seed brand
Corteva Agriscience will offer Brevant seeds, featuring corn and soybean varieties, exclusively at retail locations in the Midwest and eastern Corn Belt.
The new brand will expand retail's access to the company's genetics, traits and technology. The seeds will be available to order this summer for 2021 planting. They will offer more than 200 corn hybrids and soybean varieties. The corn and soybean portfolios will feature the latest trait technology solutions and a complete line of BMR silage corn, including its proprietary line of Unified corn silage and TMF hybrids.
Madisan 75 sanitizer introduced
Madison Chemical introduces Madisan 75, a four-chain quaternary surface sanitizer, disinfectant, mildewstat and virucide for hard, nonporous and inanimate surfaces in various settings. The sanitizer kills the human coronavirus, human immunodeficiency virus type 1 (HIV-1), hepatitis B virus (HBV), hepatitis C virus (HCV) and a variety of animal viruses specified on the EPA-registered label. Madisan 75 appears on EPA list N: Disinfectants for use against SARS-CoV-2.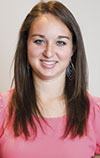 Jenna Hurty-Person

Field Editor
Progressive Dairy