Progressive Dairy provides updates on dairy-related organizations and companies, compiled from staff news sources and industry press releases. Email industry and organization news to Progressive Dairy Editor Jenna Hurty.
Business Digest Highlights
FARM Program recognized for international quality
The USDA Agricultural Marketing Service once again approved the National Dairy Farmers Assuring Responsible Management (FARM) Animal Care Program's animal welfare standards, determining that the program's fourth version meets the requirements of the International Organization for Standardization (ISO) Technical Specification.
The assessment to the ISO standard determines whether animal welfare programs meet international standards for animal care as set by an independent standards-setting organization. FARM was evaluated to ensure that the standards in Version 4.0 of its Animal Care program meet the highest quality in species-specific welfare practices.
2020 53rd AABP Annual Conference in Louisville will provide CE in-person and virtually
The 53rd American Association of Bovine Practitioners Annual Conference will take place Sept. 24-26 both in-person in Louisville, Kentucky, and virtually. Visit aabp.org/meeting/reg.asp to register. Online registration ends Sept. 11.
Scientific sessions at the conference will include information on bovine medicine and health, practice management, preconference seminars, research summaries and poster sessions, student sessions and more. The conference will be submitted for RACE-approved continuing education.
The Amstutz Scholarship Auction will now be available to all members whether they attend virtually or in-person. A new platform will enable members to view and securely bid on silent auction items, as well as the live auction on Sept. 25.
Virtual attendees will be able to live-stream the conference and participate in questions and answers with presenters via the Slido app. In addition to the in-person trade show, the virtual exhibit hall will also allow all participants to access in-depth information in the form of documents, presentations and more on the online platform. These materials will be available on the association's website until next year's conference.
The American Association of Small Ruminant Practitioners will meet jointly with AABP.
DCRC pivots from in-person to virtual conference
The in-person Dairy Cattle Reproduction Council (DCRC) annual meeting, previously scheduled for Nov. 11-12, in Madison, Wisconsin, is rescheduled for Nov. 10-12, in a virtual format.
Confirmed speakers include Milo Wiltbank, University of Wisconsin – Madison; Don Niles, Dan Reuter, Luke Hopkin and Tiffany Paulus Schneider, Wisconsin dairy producers; John Cole, USDA; Peter Hansen, University of Florida; Michael Ferris and Victor Cabrera, UW – Madison; Michael Steele, University of Guelph; Mike Overton, Zoetis; Brian Miller, Merck Animal Health; Klibs Galvão, University of Florida; John Wenz, Washington State University; Richard Pursley, Michigan State University; Daniela Demetrio, Maddox Dairy; Ricardo Chebel, University of Florida; Bruno Amaral, Progressive Dairy Solutions; Kelly Sporer, CentralStar Cooperative; Molly Sloan, URUS; and Steven Roche, ACER Consulting.
Visit Dairy Cattle Reproduction Council for more details.
NMC publishes laboratory handbook in Spanish
National Mastitis Council's Laboratory Handbook on Bovine Mastitis is now available in Spanish. A 150-page book for laboratory diagnosticians, veterinarians, educators, students, researchers, technical specialists and dairy producers, it discusses the basic theories of microbial culture, mastitis diagnosis and pathogens, laboratory procedures and molecular pathogen diagnosis methods.
The most recent edition of the handbook contains three new chapters. Chapter 4 addresses molecular techniques. These techniques are the most recent development in pathogen diagnosis and are becoming more accurate in identifying causative organisms by genus and species, as well as strain type. Mycoplasmas are now discussed in their own chapter – Chapter 8 – instead of with miscellaneous organisms. And the new Chapter 12 covers on-farm culture systems.
Email Kristi to order a copy.
AABP updates factsheet on sole ulcers
The Lameness Committee of the American Association of Bovine Practitioners (AABP) has recently updated its sole ulcer factsheet. The sheet covers the pathogenesis, prevention, treatment and aftercare of sole ulcers in dairy cattle. It also includes photos and a diagram of the bovine claw anatomy.
The factsheet was updated in August 2020. Visit AABP fact sheet to view the sheet.
Engage with your campus about agriculture virtually this semester
The Animal Agriculture Alliance's annual College Aggies Online (CAO) scholarship competition kicks off Sept. 14. Undergraduate, graduate students and collegiate clubs will compete in the nine-week program to learn how to engage about food and agriculture online and in their communities.
Collegiate clubs usually host events on their campus to engage with peers about agriculture, but to ensure students are able to adhere to social distancing guidelines to protect their health and the health of others, the alliance has updated the club competition to include virtual engagement opportunities and events suited for small groups. Participating clubs should follow any guidelines set by their universities for event sizes or required safety measures.
Student organizations have 10 challenge categories available to choose from to earn points for the club competition. In the "Undeniably Dairy" challenge sponsored by DMI, clubs are encouraged to partner with local dairy farmers and checkoffs to share the nutritional benefits of dairy and how it's produced with students on campus who may not be familiar with agriculture. Additional examples of virtual club challenges include a virtual farm tour, virtual "Ask a Farmer" panel, hosting a webinar for a local K-12 class, hosting a milk mustache social media campaign, starting an online watch party for an agricultural film and much more.
Undergraduates and graduate students can also sign up for the individual competition. The individual program is completely virtual with students engaging and networking via social media to enhance their communication skills. Visit Animal Agriculture Alliance's annual College Aggies Online for more information. Email C Kinler to become a sponsor.
Graduate students win NMPF scholarship
The National Milk Producers Federation (NMPF) announced the recipients of its 2020 National Dairy Leadership Scholarship awards. This year's scholarship recipients are:
Ellen Lai, Ph.D., Integrative Genetics and Genomics, whose research at the University of California – Davis focuses on improving production and welfare by providing genetic tools to reduce lameness caused by foot warts and sole ulcers


Conor McCabe, Master of Science, Animal Science at Purdue University in Indiana, whose current research focuses on evaluating tissue mobilization in transition dairy cows


Mateus Peiter, Ph.D., Animal Science at the University of Minnesota, whose research focuses on the use of automated technologies to improve animal health and herd management on dairy farms
The federation also sponsors student awards through the American Dairy Science Association. This year's Richard M. Hoyt Award winner, Erin Horst, received her Ph.D. from Iowa State University with a research focus on the consequences of immune activation on energetic and calcium homeostasis and its relevance to transition cow disorders.
Carsten Walker and Robert Dwight Matson received first-place recognition as part of the NMPF Graduate Student Paper Presentation Contest in Dairy Production in Ph.D. and Master of Science divisions, respectively. Walker is a second-year Ph.D. student in the Meadow Brook Endowed Immunology Laboratory at Michigan State University whose research focuses on abrogating dysfunctional inflammation associated with coliform mastitis. Matson is a graduate student at the University of Guelph in Ontario, Canada conducting research on dairy health and production in herds using automated milking systems.
THE IDEA Student Innovation Award winners competition announced
Merck Animal Health, in partnership with the Veterinary Entrepreneurship Academy (VEA) and VetPrep, recently announced the winners of this year's THE IDEA Student Innovation Competition. University of Georgia's Alyssa Gutierrez and Greena Kim, and UC – Davis' Madison Luker won first place in THE IDEA and took home a grand prize of $10,000 for their concept of AutoMat, a self-disinfecting, retractable non-slip mat for veterinary exam tables.
The live contest finale was held virtually on Aug. 12. The top three winning student teams were awarded cash prizes in partnership with Merck Animal Health to assist in funding the ongoing development of their ideas. The IDEA grand prize of $10,000 was presented to Alyssa Gutierrez (University of Georgia), Greena Kim (University of Georgia) and Madison Luker (UC – Davis) for their concept of AutoMat. Marty Metzger, representing Ontario Veterinary College, received the $5,000 second place prize for CattleDock. Third place prize of $2,500 went to University of Missouri's Libby Martin for Calving Technologies.
Preceding the competition, the academy hosted The 2020 VEA Closing Event. This event was a daylong celebration of student innovation and entrepreneurship that brought together the 2020 student cohort, commercial partners and academic partners to recognize the positive impact these students have had on the front lines of veterinary businesses.
Visit Veterinary Entrepreneurship Academy for more information.
Online Purple Cow Gift Shop to support the National Children's Center
World Dairy Expo's Purple Cow Gift Shop is offering online sales. The online store features expo apparel and cow paraphernalia. The expo is pledging 10% of all profits from the online store in 2020 to the National Children's Center for Rural and Agricultural Health and Safety.
Headquartered in Marshfield, Wisconsin, the National Children's Center for Rural and Agricultural Health and Safety strives to enhance the health and safety of all children exposed to hazards associated with agricultural work and rural environments. Center scientists and staff focus on research and outreach activities that help farm owners, parents and supervisors identify and address hazards associated with agricultural work and rural environments.
Visit World Dairy Expo for more information. Additional items will be added to the store periodically, so watch the shop's Facebook page for updates.
Agnition launches organic Anchor for Hay, a dry granular hay preservative
Agnition has launched a new OMRI-listed hay preservative for organic production. Anchor for Hay OMRI is a dry granular product designed to help organic hay producers preserve higher-moisture hay without the risk of heating and spoilage.
The product uses a dual-pronged approach to preserve higher-moisture hay. First, an organic acid rapidly reduces pH levels to prevent harmful mold and yeast growth. Then Microbial Catalyst technology stimulates bacteria in an inoculant blend along with beneficial bacteria naturally found in hay to create additional preserving acid. This further reduces pH levels and targets higher-moisture areas deep inside the bale for greater preservation.
Hay producers using this product can start baling higher-moisture hay sooner without the risk of heating and spoilage.
The product can also be utilized when baling cornstalks.
Visit Agnition for more information.
Bazooka Farmstar introduces new and versatile product line
Bazooka Farmstar has released the Quick Attach Series, broadening their existing tank and toolbar product offerings.
The new product line includes a universal attachment that allows a single bar to be used in a tank and/or dragline application. The series' full package includes both tank and dragline components, and although the initial intent was to provide a two-in-one solution, the product line includes a tank or dragline-only option as well. Building the series with three package options provides end-users the ability to more easily expand and diversify their business by investing in the components required to use both application methods over a period of time.
The bar component comes in four different models and is equipped with Phantom units. The bar comes equipped with the company's Flux Manifold and manifold handle. The manifold has a deep "V"-style bowl design that allows trash to exit the manifold through the rear valve.
Visit Bazooka Farmstar for more information.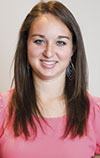 Jenna Hurty-Person

Field Editor
Progressive Dairy