Adverse economic conditions and herd liquidations continue to apply downward pressure on prices paid for dairy replacement cows.
Preliminary October 2018 U.S. quarterly replacement dairy cow prices averaged $1,230 per head, $90 (7 percent) less than July 2018 and $380 (24 percent) less than October 2017 (Table 1), according to the USDA's Ag Prices report, released Oct 30.
Average prices could be even lower, if not for a lower-valued portion of liquidated herds being sent directly to slaughter instead of being offered on the dairy replacement market.
The U.S. average price for dairy replacement cows is $10 lower than average of $1,240 per head seen in October 2009 and lowest average dating back to 1998, and is now down $890 (42 percent) per head from the latest peak of $2,120 in October 2014.
The USDA estimates are based on quarterly surveys (January, April, July and October) of dairy farmers in 23 major dairy states, as well as an annual survey (February) in all states, according to Mike Miller, with USDA's National Ag Statistics Service. The prices reflect those paid or received for cows that have had at least one calf and are sold for replacement purposes, not as cull cows. The report does not summarize auction market prices.
Among major dairy states, highest October 2018 average prices were $1,450 in Arizona, New Mexico and Texas. Lowest average prices were $1,050 per head in Ohio and Minnesota.
Replacement export potential hopeful
According to the USDA's Foreign Agricultural Service (FAS), September U.S. dairy replacement heifer exports hit 2,864 head. Of those, 1,830 went to Vietnam, followed by 874 to Mexico and 160 to Canada.
Due to the unusually low replacement cattle prices and a large supply of high-quality dairy heifers, late 2018 and early 2019 could be one of the strongest periods ever for exporting U.S. dairy replacement heifers, according to Gerardo Quaassdorff, T.K. Exports Inc., Boston, Virginia.
Australia and the European Union went through some drought last summer, so their supply of heifers should be gradually reduced by the end of the year and beyond, while the U.S. supply of dairy heifers is stable or growing due to the use of sexed semen," he said.
However, barriers to exports remain despite lower prices, he said.
"Lower prices at the [U.S.] farm does not ensure an 'export-competitive price' because we still have an unfavorable exchange rate and higher transportation costs [due to distance to import markets]," Quaassdorff said. "We need to keep in mind that U.S. dairy heifers' prices have been historically low this year, but we still cannot compete with heifers' prices provided by Australia and the European Union.
"Countries such as Pakistan, Egypt, Qatar, Turkey, Algeria and others are looking for U.S. dairy heifers," Quaassdorff said. "The issue, based on the meeting we held at World Dairy Expo with representatives of some of these countries, seems to be they want U.S. dairy heifers at Aussie or European Union prices."
A large world inventory of fluid and powder milk, and economic sanctions imposed against the countries currently importing heifers, such as Russia, are also an impediment to sales. Additionally, inconsistent animal health testing requirements and other policies among importing countries negatively impact U.S. dairy replacement exports.
Quaassdorff expects Mexico to boost demand for U.S. heifers based on the lower prices, but also noted Mexico tends to import more low-end heifers compared to heifers exported to other international markets.
Tony Clayton, Clayton Agri-Marketing Inc., Jefferson City, Missouri, said a tender for another load of Holstein heifers was recently signed with Vietnam, with shipment in early January 2019.
USDA's Animal Plant Health Inspection Service-Veterinary Services [APHIS/VS] agreed to a health protocol for Kuwait, opening a new market for U.S. dairy cattle, Clayton said. His company is already working on a shipment of cattle there.
Going forward, one limitation on dairy cattle availability for export is the trend toward more U.S. dairy producers breeding a portion of their dairy herd to beef bulls, Clayton said.
September cull cow prices hit eight-year low
U.S. cull cow prices also fell to an eight-year low in September, according to the USDA National Ag Statistics Service Ag Prices report.
September 2018 cull cow prices (beef and dairy combined) averaged $60.80 per hundredweight (cwt), down $2.20 from August and $9.10 per cwt less than September 2017.
The September 2018 average is the lowest since December 2010.
Year to date, the cull cow price average is $65.38 per cwt, down $6.17 per cwt from January-September 2017.
13 percent of U.S. dairy cows in drought areas
The estimate of overall U.S. dairy cows located in "drought areas" improved last month, according to the USDA's World Agricultural Outlook Board. About 13 percent of the nation's milk cows were located in areas experiencing drought at the end of October (see image below), an 8 percent reduction compared to a month earlier.
Pockets of drought all but disappeared in Missouri and Texas, and were reduced in Georgia, New Mexico, North Dakota and South Dakota. Areas continued to be dry in the Southwest and Pacific Northwest.
The weekly U.S. Drought Monitor overlays areas experiencing drought with maps of major production areas for hay, alfalfa hay, corn, soybeans and other crops, as well as primary dairy and all cattle areas. The report showed about 18 percent of major alfalfa hay production areas were in areas experiencing drought, a 7 percent improvement from a month earlier.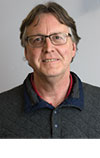 Dave Natzke

Editor
Progressive Dairyman
Before commenting on our articles, please note our Terms for Commenting.