Strategic questions on whether to invest or divest impacted standings in Rabobank's annual listing of the "Global Dairy Top 20" companies, noted Mary Ledman, dairy global strategist. Rankings in the annual report, released in late August, were based on 2019 financial data and includes merger and acquisition transactions completed in the first half of 2020.
While European companies maintained their hold on half of the spots in the Top 20 (Table 1), the acquisition of substantially all of the assets held by Dean Foods (No.11 on Rabobank's list last year) by Dairy Farmers of America (DFA) reduced the number of positions held by U.S. companies to three. Like last year, China and Canada each had two companies in the Top 20 in 2020. Replacing Dean Foods was India's Gujarat Co-operative Milk Marketing Federation.
While leapfrogging from sixth to third in Rabobank's new rankings, DFA secured a home for a substantial portion of its members' milk and boosted year-over-year sales by 47.5% ($6.5 billion) to $20.1 billion, the largest increase of any company. DFA will experience additional growth later this year when a large-scale cheese plant comes on line in Michigan, a joint venture with Select Milk and Glanbia.
Most other companies on Rabobank's list recorded more modest changes, with 10 of the Top 20 reporting lower year-over-year sales. In U.S. dollar terms, combined 2019 sales among the Global Dairy Top 20 were estimated up 1.3%, compared to gains of 2.5% in 2018 and 7.2% in 2017.
"Exchange rate fluctuations, modest commodity price appreciation, below-trend increases in milk production in key exporting countries and limited organic growth in major dairy categories contributed to relatively modest gains in the combined turnover of the Global Dairy Top 20," Ledman said.
Among the dairy giants, Lactalis continued growing through acquisitions and expanding into Middle East, Africa, North American and South American markets. While Nestle remained atop the list, its gap over Lactalis narrowed.
Asian companies made major moves, with China's Yili moving into the fifth spot, up from eighth a year ago, due in part to its acquisition of New Zealand-based Westland. China's second-largest dairy company, Mengnui, acquired Australia-based Bellamy's and entered a joint venture with Coca-Cola, but was blocked from acquiring another Australian business, Lion Dairy & Drinks.
Gujarat Cooperative located in India, the largest milk-producing country in the world, increased sales by 17% from 2018. The company's compound annual growth rate has been over 17% for the past decade due to growing milk collections, expanding processing capacity, and new markets and products.
There were 115 mergers and acquisitions within the global dairy sector in 2019, compared to 112 in 2018. A majority of the transactions (64) occurred in Europe, followed by North America (39) and Asia (25). There have been 52 mergers and acquisitions through the first half of 2020, with transactions impeded by COVID-19 and foreshadowing of a more active environment in 2021, Ledman said.
Looking ahead, Rabobank's dairy analysts expect to see a continuation of below-trend milk production gains in most exporting countries due in part to rising production costs and increased environmental regulations.
Slower economic growth in China and a post-COVID-19 global recession will push consumers to lower-cost dairy products. Dairy companies may focus on shoring up domestic markets, with less energy on global strategies.
For more information, read Global Dairy Top 20: To Invest or Divest – That is the Question.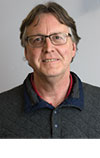 Dave Natzke

Editor
Progressive Dairy