Last year brought no new entries to Rabobank's list of the 2019 "Global Dairy Top 20" companies, although there was some reshuffling due to lower commodity prices, adverse weather in some key exporting regions and shifts in currency strength. Mergers and acquisitions were again the avenue for growth, according to the report's authors, Rabobank dairy analyst Saskia van Battum and global dairy strategist Mary Ledman.
How they ranked
As in the year before, European (10) and U.S. (four) companies dominate the Top 20, with two each from China and Canada (Table 1). The rankings are based on 2018 financial data and includes merger and acquisition transactions completed in the first half of 2019.
With about $24.3 billion in 2018 sales, Switzerland-based Nestlé remained the largest dairy company in the world, thanks to growth in its infant nutrition business.
After moving into the No. 2 position in 2017, Lactalis again was active in acquisitions with 15 deals and narrowed the gap on Nestlé based on 2018 sales. Another French company, Danone, held the third position.
New Zealand's Fonterra jumped from sixth to fourth on the 2019 list, followed by Friesland/Campina, which made small investments in cheese businesses in the Netherlands, the U.S. and Spain.
U.S.-based Dairy Farmers of America fell from fourth to sixth on the 2019 list, with lower sales due to weaker milk and commodity prices. The co-op acquired a U.S. dairy plant from Agropur, but its recent merger with St. Albans Cooperative Creamery wasn't completed at the time the list was compiled.
Arla Food held serve at No. 7, but China's Yili moved ahead of Canada's Saputo. Another Chinese company, Mengiu, rounded out the Top 10.
Looking at the bottom half of the list of dairy giants, Dean Foods remained at No. 11 despite its ongoing challenges. Sodiaal and Meiji swapped positions at 15 and 16, while Agropur, Schreiber Foods and Müller shuffled positions to round out the Top 20.
Combined 2018 sales among the Global Dairy Top 20 was estimated up 2.5% from the year before compared with 7.2% growth the year before. Only Dairy Farmers of America, Unilever and Kraft reported slightly lower sales.
Mergers and acquisitions remain active
There were 111 mergers and acquisitions within the global dairy sector in 2018 compared with 127 in 2017. There are already 85 mergers and acquisitions through the first half of 2019.
Out of the Global Dairy Top 20, 19 companies were involved in over 75 mergers, acquisitions, joint ventures, and strategic alliances or disposals, but only eight were between the Top 20 players themselves.
Looking ahead, the Rabobank analysts expect to see further growth from acquisitions, with the potential of a shift among the three top companies. Slower economic growth in China and "a looming U.S. recession" will probably hamper growth. At the same time, companies will reconsider their positions in light of future risks caused by U.S.-Mexico-Canada trade tensions, Brexit and increasing environmental constraints around the globe.
For more information, read Global Dairy Top 20: M & A shakes things up.
For a review of the 2018 Global Top 20 list, read: Rabobank: Mergers and acquisitions shuffle Global Dairy's 'Top 20.'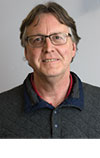 Dave Natzke

Editor
Progressive Dairy