The list of the 2018 Rabobank "Global Dairy Top 20" companies didn't change much from a year ago, despite some major mergers and acquisitions. With about $24 billion in 2017 sales, Nestlé remained the largest dairy company in the world.
Trading positions
There were no new companies added to the list in 2018, with only a few companies shifting positions within the list (Table 1). European (10) and U.S. (four) companies dominate the Top 20, with two each from China and Canada.
Danone and Lactalis had swapped second and third positions on the 2017 list, but the two traded places again in 2018. Lactalis acquired U.S. yogurt businesses Stonyfield and Siggi's; Danone divested Stonyfield following the acquisition of WhiteWave.
Friesland/Campina and Fonterra switched positions at fifth and sixth.
Canada's Saputo slipped ahead of China's Yili into eighth position, helped by the acquisition of Australia's Murray Goulburn, along with two acquisitions in the U.S. and Canada.
Germany's DMK jumped ahead of both Kraft Heinz and Meiji into 13th. Finally, Schreiber Foods fell from 17th to 20th on the 2018 list.
Thanks to price recovery in global dairy prices, 2017 sales were higher for almost all Top 20 companies compared to a year earlier. Combined sales for all 20 companies were up 7.2 percent (U.S. dollar) on the year. Only Danone, Kraft Heinz and Meiji reported slightly lower sales.
Last year's merger and acquisition activity was fueled by the availability of cheap capital, according to the report's authors, Rabobank's dairy analysts Peter Paul Coppes, Saskia van Battum and Mary Ledman.
There were 127 mergers and acquisitions within the global dairy sector in 2017 compared to 81 in 2016. Two megadeals – Danone/WhiteWave and Saputo/Murray Goulburn – had limited impact on the rankings. As of mid-2018, the number of dairy deals stands at 62, with nearly half occurring in Europe.
Rabobank's analysts said mergers and acquisitions leading to increased dairy consolidation trail other agriculture and food sectors due to the industry's structure, which is dominated by large farmer-owned cooperatives. Co-ops occupy the fourth-through-seventh positions of the Global Dairy Top 20. Together, the four largest dairy cooperatives accounted for nearly $54 billion (U.S. dollars) in 2017 sales.
Co-ops face challenges
Dairy co-ops face challenges in a global industry; as farmer-members balance "farmholder" versus "shareholder" value – struggling to pay farmers the highest possible milk price, while at the same time amassing capital to invest in plant expansions, mergers or acquisitions.
Dairy cooperatives also face a constant battle to find the right and/or innovative structure to help access outside capital, the report's authors said. As a result, cooperative mergers have been less risky, requiring less capital, and have often been smaller, more complicated and occur within a country's border. The historical "local" production, processing and consumption nature of dairy was especially true in markets dominated by fluid milk consumption.
Continued growth ahead
Over the next few decades, Rabobank expects the global dairy market to grow by at least 30 percent in volume and value as a result of population growth, income growth and urbanization.
Rabobank sees dairy company mergers and acquisitions – either defensive or opportunistic – into plant-based alternatives as a market "disruption." Additionally, the emergence of biotechnological developments, including the ability to culture dairy proteins rather than extract them from milk, has sparked an increased interest in innovation.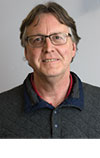 Dave Natzke

Editor
Progressive Dairyman