Progressive Dairy provides monthly online updates of important dates and reports affecting risk management decisions.
Market drivers: Counting cows
The USDA's monthly Milk Production report was highlighted by a continued drop in cow numbers and weakness in milk production per cow. Those two factors resulted in a year-over-year decline in milk production. Excluding February 2021, which had one fewer production day than February 2020 due to leap day, the year-over-year monthly milk production decline was the first since May 2019-20, when COVID-19 pandemic market disruptions led to widespread implementation of base-excess programs.
Read: October 2021 milk production drops below year-earlier level.
The monthly Milk Production report continues to reflect USDA's cull cow slaughter estimates, as well as tight income margins exhibited in the Dairy Margin Coverage (DMC) program.
Cow numbers declined for a fifth consecutive month and are now the lowest since September 2020. October 2021 U.S. cow numbers were down 14,000 from the revised September estimate and also down 14,000 head from October 2020. Since peaking in May 2021, U.S. cow numbers are now down 107,000 head.
According to a summary for the week ending Nov. 6, dairy cull cow slaughter at federally inspected plants was higher than the corresponding week a year earlier for 22 consecutive weeks, dating back to early June. Cull dairy cow slaughter is up about 60,000 head compared to the same period a year earlier.
The higher slaughter numbers, however, don't account for the full decline in cow numbers. Another factor may be less availability of dairy replacement heifers as more producers breed at least a portion of their herd to beef sires.
Erick Metzger, general manager of National All-Jersey Inc., notes National Association of Animal Breeders (NAAB) data shows a substantial jump in domestic beef semen sales beginning in 2018, up 59% from 2017. Sales in 2018 would affect calves born in 2019, which would impact heifers entering milking herds in 2021.
That trend could continue. NAAB data for 2019 and 2020 indicates an even greater increase in domestic beef semen sales; 2020 sales were up 78% compared with 2018, with some of the increase used in dairy cattle.
Less milk in forecast
The USDA's World Ag Supply and Demand Estimates (WASDE) report reduced milk production forecasts and raised projected milk prices. With the outlook for average corn and soybean meal prices steady, milk income margins should improve.
Read: Weekly Digest: USDA outlook sees deeper milk production cuts.
Compared to year-earlier levels, September export volumes were up across all major dairy product categories, including: nonfat dry milk/skim milk powder (NFDM/SMP), up 16%; cheese, up 20%; butterfat, up 223%; whey, up 5% and lactose, up 6%. September 2021 exports on a total solids basis were estimated at 186,020 metric tons (MT), up 23,123 MT (14.2%) from the year before. The news on the value side was even stronger. At $655 million, the value of September U.S. dairy exports was up nearly 28% from the same month a year earlier and nearly double the rate of volume increase.
Despite those numbers, current logistical problems pose a permanent threat to U.S. dairy exporters, Mike Durkin, president and CEO of Leprino Foods, said during a U.S. House Agriculture Committee hearing.
Read: Dairy exports headed toward record year but 'crisis' ahead.
Butter inventories shrink
With less milk production, inventories of dairy products tightened in October, according to the USDA's monthly Cold Storage report, released Nov. 22 and representing inventory estimates as of Oct. 31, 2021.
Butter stocks were estimated at 281.5 million pounds, down 13% from September and down 6% compared with October 2020.
Total natural cheese stocks were estimated at about 1.451 billion pounds, unchanged from September but up 8% from October 2020. Stocks of American cheese were estimated at 845.6 million pounds, with Swiss cheese at 21.4 million pounds and other cheese at 584.2 million pounds.
DMC program
Latest monthly DMC program numbers are scheduled to be released on Nov. 30. Check the Progressive Dairy website for October margin and indemnity payment calculations. The November 2021 DMC program margin and potential indemnity payments will be released on Dec. 30.
The USDA updated year-to-date DMC indemnity payment totals as of Nov. 1. Up until that date, DMC indemnity payments had already topped $1 billion. Year-to-date payments across all participating dairies averaged $56,726. Of 25,266 dairy operations with established DMC milk production history this year, 6,222 did not enroll.
No additional information has emerged regarding upcoming changes to the DMC program, including an adjustment in hay prices used in monthly feed cost calculations, the supplemental DMC program for small and medium farms, or the enrollment period for 2022.
Dairy-RP and LGM-Dairy
Dairy Revenue Protection (Dairy-RP) and Livestock Gross Margin for Dairy (LGM-Dairy) are two federally subsidized risk management programs administered by USDA's Risk Management Agency. Both Dairy-RP and LGM-Dairy and Dairy-RP are sold and delivered solely through private crop insurance agents.
Dairy-RP and LGM-Dairy coverage availability will be impacted by holidays in November and December (see Calendar).
Click here or on the calendar above to view it at full size in a new window.
Dairy-RP is not available on days of major USDA dairy reports that could impact markets, including Milk Production, Cold Storage and Dairy Product reports. Dairy-RP is also not available on days when applicable futures contracts move limit-up or limit-down.
Sales periods for the LGM-Dairy program are open on a weekly basis but unlike Dairy-RP, LGM-Dairy is available even if a sales period falls on the day of a USDA report. With LGM-Dairy factors calculated using the average futures prices for Class III milk, corn and soybean meal, some program participants are seeing payments due to escalating feed costs.
Other resources
Zach Myers, risk education manager with Pennsylvania Center for Dairy Excellence (CDE), hosts the next "Protecting Your Profits" webinar on Nov. 24, beginning at noon (Eastern time). He will provide updates on milk markets and DMC. Advance registration is not necessary. To participate in the webinar, click here or phone: (646) 558-8656. When prompted, enter meeting ID 848 3416 1708 and passcode 474057.


In New York, Cornell Cooperative Extension Albany County and the Capital Area Agriculture & Horticulture Program will host a dairy risk management program via Zoom, Dec. 6, 7-8:15 p.m. (Eastern time). Led by farm business management educator Dayton Maxwell, the program will feature David Holck, with USDA's Farm Service Agency, discussing DMC and the Pandemic Market Volatility Assistance Program (PMVAP), and Tristan Peterson, with Crop Growers Insurance, discussing Dairy-RP. The cost of the meeting is $10 per farm, with no limit on the number of people from a farm attending. Registration and online payment are available here.


Kenny Burdine, ag economist at the University of Kentucky, provides a comparison of dairy risk management program features in "Tools to Manage Risk for Dairy Producers."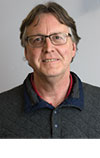 Dave Natzke

Editor
Progressive Dairy