After a three-month furlough, small Dairy Margin Coverage (DMC) program indemnity payments returned for those producers insured at the top Tier I level on September milk marketings.
The USDA released its latest Ag Prices report on Oct. 30, including factors used to calculate monthly DMC margins and payments. Based on Progressive Dairy preliminary analysis of USDA numbers, the September DMC margin is estimated at $9.40 per hundredweight (cwt), down $1.43 per cwt from August and triggering an indemnity payment for those insured at the $9.50 per cwt level (Table 1).
Average milk price lower
The September 2020 announced U.S. average milk price decreased to $17.90 per cwt, down 90 cents from August's average and $1.40 less than September 2019 (Table 2). Year to date, the U.S. average milk price is $17.76 per cwt, down 23 cents from the same period in 2019, but still the second-highest average since 2014.
Compared to a month earlier, September milk prices were up slightly in Colorado and Idaho and unchanged in Arizona but lower in all other major dairy states. Largest month-to-month declines were in Oregon, Wisconsin, New Mexico and South Dakota, all down $1.50 per cwt or more.
Compared to a year earlier, average prices were up slightly in California, Georgia and Virginia but lower in all other major dairy states. Leading decliners were Arizona, Illinois, Iowa, Oregon, South Dakota, Washington and Wisconsin, all down $2.10 or more.
September prices were $20 per cwt or higher in three Southeast states (Florida, Georgia and Virginia) but under $17 per cwt in five others (Arizona, Kansas, Michigan, New Mexico and Washington).
The lowest announced price was in New Mexico ($15.60 per cwt); the high was $22.30 per cwt, in Florida.
Feed costs higher
September U.S. average feed prices were mostly higher. The average price for a blend of premium and all alfalfa hay used in DMC calculations was $181.50 per ton, down 50 cents per ton from August. However, that was offset by higher average prices for corn ($3.41 per bushel, up 29 cents) and soybean meal ($319.99 per ton, up nearly $30). The corn price was the highest since March 2020; the soybean meal price was the highest since June 2019.
That yielded an average DMC total feed cost of $8.50 per cwt of milk sold, up 53 cents from August (Table 3).
Margins should be headed higher but …
The projected DMC margins should be stronger to end the year, thanks to sharply higher Class III milk prices fueled by cheese purchases for the USDA's Farmers to Families Food Box Program. However, corn and soybean meal prices are also moving higher.
And, all-milk prices used in DMC calculations do not capture the impact of negative producer price differentials (PPDs), which are almost certain to grow on October milk marketings.
The September 2020 Class III milk price was $16.43 per cwt. The October Class III milk price won't be announced until Nov. 4, but as of the close of Chicago Mercantile Exchange (CME) trading on Oct. 30, Class III milk futures settled at $21.59 per cwt for October, well above the October Class I base price, announced by the USDA at $15.20 per cwt and more than $8 higher than the October Class IV milk futures price.
The Class I base-Class III price inversion and the large gap between the Class III and Class IV prices are incentives for Federal Milk Marketing Order (FMMO) depooling and will create negative PPDs. What impact those negative PPDs have on individual milk producer milk checks will vary by milk handler and FMMO.
Read: September brought smaller negative PPDs but the ghost returns in October.
A reminder: the sign-up period for the 2021 DMC program closes on Dec. 11, through Farm Service Agency (FSA) offices. To assist with DMC enrollment decisions, Mark Stephenson, University of Wisconsin – Madison director of dairy policy analysis, and Marin Bozic, assistant professor of ag economics at the University of Minnesota, have developed a new online DMC Decision Tool. They also provide a 16-minute video to demonstrate how the tool works.
Zach Myers, risk education manager at Pennsylvania's Center for Dairy Excellence, demonstrates how to use the revamped USDA's DMC Decision Tool in his Protecting Your Profits webinar (beginning about minute 8:50 on the archived webinar).
Finally, representatives of the Minnesota USDA Farm Service Agency and University of Minnesota Extension have scheduled a DMC webinar on Nov. 5, 11 a.m. (Central time zone). You can register for the webinar here. The webinar will be recorded for future viewing.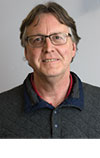 Dave Natzke

Editor
Progressive Dairy