As expected, a further downturn in May's U.S. average milk price has triggered monthly Dairy Margin Coverage (DMC) program indemnity payments even larger than the payments in April.
May DMC margin: $5.37 per cwt
The USDA released its latest Ag Prices report on June 30, including factors used to calculate DMC margins and payments. Based on USDA calculations, the May DMC margin is estimated at just $5.37 per hundredweight (cwt), down 66 cents per cwt from April. For a second consecutive month, it's the smallest milk income over feed cost margin since the DMC was created in 2019 and the smallest margin since June 2016 under the program's predecessor, the Margin Protection Program for Dairy (MPP-Dairy), which utilized different margin calculations and indemnity payment triggers.
As a result, DMC indemnity payments are triggered for all dairy operations that elected DMC Tier 1 (up to the first 5 million pounds of annual milk production) margin coverage levels of $5.50-$9.50 or Tier 2 (greater than 5 million pounds of annual milk production) margin coverage levels at $5.50-$8. Payment levels in the top coverage levels are list in (Table 1).
In addiiton to the payment levels listed in Table 1, indemnity payment rates for other coverage levels are:
$7.50: $2.13
$7: $1.63
$6.50: $1.13
$6: $0.63
$5.50: $0.13
USDA Farm Service Agency (FSA) office staff began processing indemnity payments on July 1. DMC payments will see a sequestration deduction of 5.9%.
May milk price falls
Continued pressure from the impact of the COVID-19 pandemic and disruptions to the dairy supply chain pushed the May 2020 U.S. average milk price to $13.60 per cwt, down 80 cents from April and $4.40 less than May 2019 (Table 2).
Compared to a month earlier, milk prices dropped in all major dairy states. The largest decline in May was in Florida (-$2.10), with 10 other states down $1.30-$1.60 per cwt from April. Compared to a year earlier, prices were down $4 or more per cwt in 15 of 24 states.
The highest milk price for May 2020 was in Florida ($17.60 per cwt); the low was in New Mexico ($11.60 per cwt).
Corn, soybean meal prices drop; hay unchanged
Overall, May feed costs were down slightly from April, with declines in U.S. average prices for corn and soybean meal. The May 2020 U.S. average corn price was $3.20 per bushel, down 9 cents from the month before. Soybean meal averaged $288.56 per ton in May, down $6.83 per ton from April.
The average price for a blend of premium and all alfalfa hay used in DMC calculation was $195 per ton, unchanged from April and tied for the highest average since July 2019.
That yielded an average DMC total feed cost of $8.23 per cwt of milk sold, down 14 cents from April (Table 3) but nowhere near enough to offset the declining milk price.
Margins changing dramatically but …
The May DMC margin is likely the last for 2020, based on milk and feed futures prices at the close of trading on June 29. The DMC Decision Tool estimates margins are likely to rise well above $10.50 per cwt in June and well above $12 per cwt in July. After that, the recent upswing in milk futures prices means DMC indemnity payments may not be triggered at least through the first quarter of 2021 – but conditions change.
However, there is one troubling aspect of the rapid rise in Class III milk prices – negative producer price differentials (PPDs) in Federal Milk Marketing Orders (FMMOs) deducted from dairy farmer milk checks. Some market analysts are forecasting PPDs ranging between -$5 to -$7 per cwt in June, with negative PPDs extending into July and possibly August.
According to John Newton, dairy economist with the American Farm Bureau Federation, Dairy Revenue Protection (Dairy-RP) and Livestock Gross Margin for Dairy (LGM-Dairy) federal crop insurance policies are based on the announced USDA prices and do not include the PPD. It's unclear at this point, he said, what the impact of large negative PPDs will be on the U.S. all-milk price and the DMC payments that will be based on that price. As a result, the large negative PPDs are unlikely to be fully offset by federal risk management programs.
Read: Negative PPDs, depooling likely to create milk check fireworks.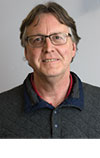 Dave Natzke

Editor
Progressive Dairy