November 2017 U.S. dairy exports were the highest monthly total in more than a year, paced by record shipments of whey products, strong sales of cheese and milk powder, and improved volumes of butterfat, according to Alan Levitt, USDEC vice president of communications and market analysis.
Suppliers shipped 173,269 tons of milk powder, cheese, butterfat, whey and lactose in November, up 6 percent from last year and the highest total since October 2016. U.S. exports were valued at $474 million, up 8 percent from the same month a year earlier.
With strong sales to Southeast Asia and China, November total whey exports were a record-high 50,590 tons.
Cheese exports were 29,284 tons in November, up 17 percent from a year ago. Shipments to Australia were more than triple last year's volume, and sales to both the Middle East/North Africa (MENA) and Southeast Asia more than doubled.
Exports of nonfat dry milk/slim milk powder in November were 55,044 tons, the highest monthly total since May, although still down 1 percent from last year's strong volume.
Exports of butterfat were 3,590 tons in November, the most in nearly two years. Shipments to the MENA region (mostly Saudi Arabia, Egypt and Morocco) were nearly triple last year's volume.
On a total milk solids basis, U.S. exports were equivalent to 16.1 percent of U.S. milk production in November (Table 1), the highest percentage since October 2016. Imports were equivalent to 3.5 percent of production.
Dairy replacement exports strong
Monthly exports of U.S. dairy replacement heifers topped 2,500 head for the fifth time in 2017, with all November sales going to three countries – Canada, Mexico and Qatar.
Read: More dairy heifers leaving U.S.
Alfalfa exports near annual record
Monthly alfalfa hay exports exceeded 200,000 metric tons (MT) in November, a 5 percent increase from October. Year-to-date 2017 alfalfa hay export sales topped 2.4 million MT and are just short of a new record annual high with one month to go on the 2017 export calendar.
November alfalfa hay exports totaled 202,869 MT, valued at about $59 million. China was the leading buyer with 81,932 MT, the largest total in three months.
Sales of other hay totaled nearly 133,000 MT, the fifth-highest monthly total of the year. Japan and South Korea remained top buyers. The other hay exports were valued at about $41.8 million.
Sales of alfalfa meal and cubes were consistent with previous months.
U.S. ag trade surplus
The November 2017 U.S. ag trade surplus was $3.2 billion, the largest monthly total since November 2016.
However, on a monthly basis, exports and the trade surplus were less than a year ago. November 2017 U.S. ag exports totaled $13.4 billion, about $865 million less than November 2016. Ag imports totaled $10.1 billion, up $443 million from the same month a year earlier.
Calendar year to date, exports total $125.7 billion and imports total $110.9 billion, for a trade surplus of $14.8 billion, about $2.3 billion less than the same period in 2016.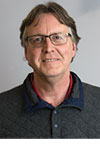 Dave Natzke

Editor
Progressive Dairyman
Before commenting on our articles, please note our Terms for Commenting.