The USDA's Farm Service Agency (FSA) has processed about $155.3 million in year-to-date indemnity payments issued under the Margin Protection Program for Dairy (MPP-Dairy). One group of dairy farmers, those who enrolled in a separate Livestock Gross Margin for Dairy (LGM-Dairy), won't see any of those payments, even though MPP-Dairy program changes may have been made after they made other risk management decisions.
By state (Table 1), top MPP-Dairy recipients through July 11 were: Wisconsin – $36.8 million; New York – $15.4 million; Minnesota – $15.1 million; Pennsylvania – $13.1 million; and Michigan – $8.5 million. Among other states, producers in California received $7.1 million; Idaho received $2.5 million; and Texas received $2.3 million.
FSA will update payment totals monthly. MPP-Dairy margins have been calculated for milk marketed through May, with indemnity payments assured for February through May for any producers with coverage at $7, $7.50 and $8 per hundredweight (cwt). June MPP-Dairy margins will be announced on July 30. Based on milk and feed futures prices as of July 11, the Program on Dairy Markets and Policy and USDA's Margin Protection Program Decision Tool project monthly MPP-Dairy margins could climb above $7 per cwt for June, perhaps to $7.50 per cwt. However, based on current futures prices, margins are then expected to weaken again in July and August to $7 per cwt or lower and not surpass $8 per cwt until October.
LGM-Dairy participant upset
Published reports estimate up to 400 U.S. dairy farmers who had purchased LGM-Dairy policies for 2018 are blocked from participating in MPP-Dairy.
One of those is Mike Dominy, who operates a 400-cow dairy at Alto in southeastern Texas. He estimates his decision to purchase coverage under LGM-Dairy, prior to Congress making MPP-Dairy changes, has cost him about $25,000.
In late August 2017, USDA Secretary Sonny Perdue granted an "opt out" option for dairy farmers already enrolled in MPP-Dairy. That allowed dairy producers unhappy with the program to end participation and, if they chose, to seek other options to protect income, including margin insurance coverage under LGM-Dairy, administered by USDA's Risk Management Agency (RMA).
Dominy had previously been enrolled in MPP-Dairy, but unhappy with the program's performance, opted out for 2018.
As the new year started, milk futures prices weakened. With the bad taste of his previous MPP-Dairy experience still in his mouth, Dominy looked to LGM-Dairy. He admits he went into the program a bit blindly.
"Class III futures looked pretty bleak, and so I thought I had to put some kind of floor in before it hit bottom," Dominy said. On Jan. 26, he enrolled 15 percent of his milk production in LGM-Dairy for the period of March through December 2018.
Then, in February 2018, Congress altered the MPP-Dairy program as part of a federal budget bill, sharply reducing margin insurance premium payment levels, raising the Tier I level coverage to 5 million pounds of milk per year, changing margin calculations to monthly and instructing USDA to reopen the 2018 enrollment period.
That bill, with the MPP-Dairy changes, was signed into law on Feb. 9, but USDA was left to work out all the details. USDA rolled out a "new" MPP-Dairy program on April 3 and opened an enrollment period from April 9 to June 1.
The enrollment period was open to previous MPP-Dairy participants who had opted out of the program for 2018, dairy farmers who had never previously enrolled in MPP-Dairy and those who had previously enrolled in the program for 2018 and now wanted to change coverage levels under the more attractive premium rates.
The enrollment period was subsequently extended until June 8 and then to June 22. With MPP-Dairy margins already calculated for February, March and April, producers insuring margins at the highest levels knew they were guaranteed indemnity payments that would substantially surpass annual premium costs.
Left in place, however, was a federal law that prohibited dairy farmers from participating in both LGM-Dairy and MPP-Dairy simultaneously. At the time of the budget bill, the National Milk Producers Federation asked for a special provision to allow producers who had opted out of MPP-Dairy in late 2017 and purchased LGM-Dairy policies to cancel LGM-Dairy participation to take advantage of the dramatically improved MPP-Dairy program. Ultimately, farmers with limited LGM-Dairy policies were allowed to seek MPP-Dairy coverage once the LGM-Dairy policies expired.
"I initially didn't sign up for 2018 because the last time, it was absolutely worthless," Dominy said. "The new MPP-Dairy wasn't even created when I signed up for LGM-Dairy. How am I and about 400 other dairymen across the U.S. supposed to know what Congress was doing? How am I supposed to be held accountable for what Congress is doing when I have no idea what they are going to pass?
"But when they rolled out the new program, I could see instantly [it would be beneficial]," Dominy said. "Since it was a new program, it should have been simple to allow LGM-Dairy participants a one-time opportunity to cancel their LGM-Dairy policies and sign up for MPP-Dairy," Dominy said.
"What angers me even more is that a producer who never signed up for MPP-Dairy previously could sign up for 'free' money because they already knew what the price was and what [indemnity payment] they were going to get," he said. "And, people who already signed up for MPP-Dairy could change their coverage. But if you signed up for LGM-Dairy, you couldn't cancel it.
"Another part that bothers me is that they were begging people to sign up; they extended the sign-up period [twice]. Each time they extended the deadline, it made me madder," he said. "They're holding it against the guys who tried to do something to protect themselves to start with."
Dominy is also disappointed in the bureaucratic shuffle that doesn't seem to be able to help, from his congressman to his co-op and the USDA.
"I have beat this horse to the top," said Dominy, who contacted other dairy media, USDA, his milk marketing organization and his congressman. "You get passed around 14 times, but they can't help you."
Dominy estimated the economic difference between enrolling in LGM-Dairy and not being able to participate in MPP-Dairy for 2018 will cost him about $25,000. He said his LGM-Dairy premium will be about $3,200. He estimates he would have received MPP-Dairy payments of more than $20,000 under the program changes.
Progressive Dairyman reached out to USDA and received the following statement from RMA:
"The Agricultural Act of 2014 prohibits producers from participating in both programs at the same time. RMA and FSA worked together to find a solution to allow producers to transition over to the MPP program once they completed all active marketings under the LGM Dairy program to comply with the Agricultural Act of 2014 (refer to MGR-18-002). Producers needed to enroll in MPP-Dairy, and coverage begins once all of the targeted marketings are completed under the LGM-Dairy program. LGM-Dairy agreements are legal binding contracts between approved insurance providers and the insured."
Dominy has been told the 2018 Farm Bill will offer producers the opportunity to participate in both MPP-Dairy and LGM-Dairy.
"I don't care what's in the next farm bill, I'm worried about right now; 2018, not 2019," he said. "It's a total, ridiculous injustice."
Dominy wants to hear from other dairy farmers in the same situation. He can be reached via phone at (936) 676-4931.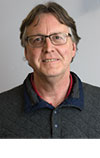 Dave Natzke

Editor
Progressive Dairyman