The two dairy behemoths on the opposite ends of the Southwest – Texas and California – have been on somewhat divergent paths over the past couple of years. Entering 2019, however, producers in both states share some common economic concerns.
Texas: Optimism spurs growth
It's probably not surprising that where optimism is the highest, dairy growth is the steepest. That's Texas, where an estimated 1,000-person-per-day increase in population strengthened markets and fueled investments in processing capacity. Even the weather is providing a promising outlook for feedstuffs. Because of those factors, Texas survived the last downturn in pricing better than most.
"The new decade brings optimism," said Darren Turley, executive director of the Texas Association of Dairymen (TAD). "Production is continuing to climb, and this should continue for some time. Producers are generally optimistic about farm profitability in the next year."
In addition to people, the dairy cow population is also on the rise in Texas, in contrast to national trends. The USDA's January 2020 cattle inventory showed cow numbers were up by 35,000 compared to a year earlier, and the number of dairy replacement heifers was up 10,000. Texas has seen a few farmers retire, but new, larger and more modern facilities are being built. The state's first robotic dairy, with 1,100 cows, opened in 2019, and more are slated to go online this year.
That milk production growth is already filling new processing capacity. "We will have to address this quickly; there are no new facilities on the horizon, and we must meet the milk production growth that is expected to continue for years to come," Turley said.
Despite the population increase, dairy labor continues to be a concern. About 80% of Texas milk is produced in the northern Panhandle, hundreds of miles from eastern and southern population centers. "Rural Texas is staying very rural," Turley said.
Independent producers previously supplying milk to Dean Foods and Borden are now looking to join cooperatives to provide some security, Turley said. It appears that most of these producers will continue to operate in 2020, and current speculation is that both Dean and Borden will continue to operate as they work through Chapter 11 bankruptcy.
California: Coming together on environment, but quota divides
When it comes to the overall dairy outlook, many California dairy producers are entering 2020 in a similar frame of mind as last year – cautiously optimistic. Although 2020 prices started out a bit lower than where they ended in 2019, last year's prices hit a five-year high, said Annie AcMoody, dairy economist with Western United Dairies (WUD).
Daniela Bruno, University of California Extension dairy adviser in Fresno County, sees even more optimism among producers, fueled by the outlook for better milk prices, lower feed costs, the U.S.-Mexico-Canada Agreement and Phase 1 agreement between the U.S. and China.
"That's a lot leading us to believe 2020 will be different compared to the past five years of low margins for producers," she said.
While the general outlook is better, internally California's dairy environment is divided over the issue of "quota." The quota program, which has been operating since the late 1960s, has come under intense scrutiny since the state joined the Federal Milk Marketing Order (FMMO) system.
On one side, quota holders would like to hold on to the program. On the other, a group of producers who do not own quota have been actively trying to terminate it. Quota is an asset that was valued over $500 per pound of quota in 2018. Starting 2020, it is currently trading in the low $200s per pound. The fight for reform or termination is likely to continue to occupy many producers' minds in 2020.
At Progressive Dairy's deadline, a call for a producer referendum on a plan designed to reform and ultimately end California's program by 2025 has been forwarded to the California Department of Food and Agriculture (CDFA).
Outside of the quota issue, the switch to the FMMO is now more than a year old. "The system change brought along a steep learning curve but also a set of price formulas that can generate slightly higher prices than the previous CDFA formulas," AcMoody said.
Improving milk prices at the end of 2019 helped slow the rate of dairy farm closures but, as dairies close doors, cow numbers continue to drop. Statewide, that's been offset by increased milk production per cow, resulting in an increase in overall milk production.
Farm closures are hitting organic producers in particular, as oversupplied markets have caused significant erosion in premiums for organic milk. "The issue remains as we start 2020 with many operations having to make difficult decisions," AcMoody said.
California has its "fair share" of anti-animal agriculture activists, who show no signs of slowing down. And the Golden State is not short on environmental challenges for dairies, noted Paul Sousa, WUD's director of environmental and regulatory services. California passed legislation in 2016 requiring dairies to reduce manure methane emissions by 40% from 2013 to 2030.
"However, some of these challenges seem to have a silver lining recently, and many (producers) are positioning themselves to move toward compliance and improve their facilities and potentially their cash flow in the process," he said, noting the state has provided $294 million (to date) to add digesters and make other improvements. "Wise dairy producers saw the opportunity to comply with the legislation and improve manure management and/or add a revenue-enhancing digester to their operation."
Dairies are already more than halfway to the 2030 goal, according to the California Department of Food and Agriculture, which administers the funding.
Water regulations affecting California's Central Valley are changing, and dairy industry advocates and other pro-business groups have been at the table during regulation development. The changes will have pros and cons for dairy, offering more time to comply with groundwater quality standards in trade for providing safe drinking water to those with impacted drinking water sources.
"This brings additional costs but also much-needed regulatory certainty," Sousa said. "I have not seen water quality regulations adopted during my career that have ever had benefits for dairies, until now."
"We think this is positioning the California dairy industry in a place to stay relevant in a world where consumers want to feel good about the food they put in their body," AcMoody added. "California dairy can offer nutritious foods without compromising the environmental footprint."
Consolidation remains a reality, in some cases because a new generation is walking away from the dairy business, Bruno said. But dairy isn't dead, nor is the producer willing to successfully navigate all the challenges.
"After battling low margins, milk prices finally got better. It motivates producers to stay in business, to aim for more efficient and sustainable operations, working hard to decrease environmental impact by improving groundwater protection and waste management practices," she said. "They are committed and are always addressing consumers' concerns, working toward judicious use of antibiotics and improving animal welfare. They continue to make investments on technology and produce great-quality milk. Despite the many challenges faced by dairies, including anti-dairy campaigns, the dairy industry will remain strong."
Also read:
Central: Staying focused on the positives
Northeast: Embracing innovation, with a sense of relief
Northwest: Apprehension, but a commitment to innovate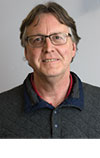 Dave Natzke

Editor
Progressive Dairy