The dairy industry's path toward achieving sustainability goals has and will continue to pass through challenging terrain, but there are opportunities for those who successfully make the journey.
In the past 12 months, the U.S. Innovation Center for U.S. Dairy has unveiled two roadmaps toward dairy sustainability.
• The U.S. Dairy Stewardship Commitment supports dairy farmers, cooperatives and processors who voluntarily choose to work to advance sustainability leadership and transparently report progress. As of October 2020, 27 dairy companies representing 70% of the nation's milk production had voluntarily adopted the U.S. Dairy Stewardship Commitment.
• The Net Zero Initiative is an industry-wide effort to help U.S. dairy farms implement new technologies and adopt economically viable practices to achieve carbon neutrality, optimize water usage and improve water quality by 2050. The initiative has attracted private industry capital, with Nestlé pledging $10 million over a five-year period.
California Dairy Sustainability Summit
A panel of dairy leaders, moderated by Tammy Anderson-Wise, chief executive officer of the Dairy Council of California, discussed the regional, national and international implications of reaching sustainability goals during the California Dairy Sustainability Summit held virtually, Nov. 5-6, 2020.
Panelists included: Tom Vilsack, president and CEO of the U.S. Dairy Export Council (USDEC); David Darr, senior vice president and chief strategy and sustainability officer with Dairy Farmers of America (DFA); Rob Vandenheuvel, senior vice president, member and industry relations with California Dairies Inc. (CDI); and Pete Kappelman, senior vice president, member and government relations for Land O'Lakes Inc.
The U.S. dairy industry has a lengthy and successful track record when it comes to sustainability, panelists agreed. However, in general, the industry has been too shy in sharing that story.
"The dairy industry has always been committed to sustainability," Vilsack said. "Today, the dairy industry uses 30 percent less water, 21 percent less land and 19 percent less carbon footprint to get a gallon of milk to the grocery store compared to 2007.
"This is a terrific story," he continued. "And it's really important for the dairy industry to tell the story and retell it because consumers need to hear it. And it provides a good counterstory to some of the other misleading information that's out there about dairy."
Critical for exports
As head of USDEC, Vilsack called sustainability "an absolutely essential component" for the U.S. to remain competitive globally, especially in the growth markets in Japan and Southeast Asia. As the continuation of dairy's legacy, the Net Zero Initiative will create domestic and export dairy market opportunities, expand dairy farmer income opportunities and create significantly valuable partnerships, he said.
In addition to communicating with consumers and customers, Vilsack identified another channel of communication that will be critical once the outcome of November elections is resolved: With the potential for substantial changes coming in leadership of federal agencies and congressional committees overseeing agricultural policy, he said it will be important to carry the story to leaders and staff in charge of formulating policies and budgets affecting agriculture and dairy.
California dairy a leader
Members of CDI produce 42% of the state's milk supply, processing it into dairy products at five large-scale facilities throughout California. The organization has embraced – and in many ways has been a leader – in the industry's environmental stewardship goals, said Vandenheuvel.
Long-standing CDI efforts include advocacy and research and working with farmer members to make necessary capital investments. The national sustainability effort and federal government can learn from California's incentive-based, voluntary programs and public-private partnerships that help develop revenue streams for dairy producers, he said.
A priority within CDI is to make sure dairy's sustainability message is communicated to its customers and consumers. Vandenheuvel said it was important for the dairy industry to define and communicate its definition of sustainability and not allow others with their own agendas, including those advocating for plant-based diets or elimination of the livestock industry.
"While sustainability has become a growing catchword across the country and across the globe, dairy farmers and farmers in general have been engaging in sustainable practices since the very beginning," Vandenheuvel said. "Dairy is really some of the original recyclers. And when you look at some of the things that our farms are doing, diverting feed feedstocks from landfills and turning that into a feed supply, reusing water many times over before ultimately sending it back into the groundwater basin, there are lots of things dairies are doing. We just don't talk about it well enough, and we're letting some of the other areas of the globe capture an issue that, quite frankly, I think our dairy farmers are well ahead of most in the world already."
Vandenheuvel said CDI has identified "four pillars" that support sustainability. One pillar often lost in a narrower "environmental" view is economic sustainability.
"It's got to be economically sustainable; there's got to be revenue streams to pay for all these things that we're trying to do," he explained. "You need a sustainable business plan for a dairy farm in order to have the dairy farm there in the first place to create the nutritional value that the public needs in a sustainable way."
In addition to the environment, other pillars include the health and wellness of the employees on the farm and at the plant, and the animals.
"We see more consumers asking questions, up and down the supply chain, about where their food is coming from, asking about conditions on the farm," he said. "That's a big priority for us as a handler of milk and as a cooperative of farmers, to be able to tell the story about the great care that our farmers take of our animals."
After participating in the California Dairy Sustainability Summit, Vandenheuvel said he recognized a fifth pillar that needed more emphasis in the story: the nutritional value dairy delivers.
Sustaining rural America
As a cooperative that encompasses dairy foods, animal nutrition and crop inputs, Land O'Lakes' trek toward sustainability covers nearly all of rural America and beyond, according to Kappelman, a fourth-generation Wisconsin dairy producer.
As a "champion" of rural broadband, Land O'Lakes seeks to enhance precision conservation solutions driven by technology, e-business and e-commerce. Those investments include a combination of digital tools that farmers can use to manage every acre, protecting water quality, sequestering carbon and reducing greenhouse gas emissions, all while maximizing profitability. Other challenges to the sustainability of rural areas and communities – including telemedicine and education – have surfaced during the COVID-19 pandemic, he noted.
"We know that digital and database tools are crucial to helping farmers and producers make critical decisions that make them more profitable, while enhancing sustainable food production," Kappleman said.
With its broad view, from soil to seed to feed to milk through processing and ultimately to the consumer shelf, the cooperative "has a unique opportunity to advance sustainable practices and assure consumers, not just because it's what they want to hear, but because efficiency taking care of this planet are critical to business growth of our members," Kappleman said.
Incremental steps
As the largest dairy cooperative in the U.S., DFA is taking incremental steps toward the "net zero by 2050" target, said Darr. In August 2020, DFA announced it will strive to reduce its carbon footprint by 30% by 2030.
Darr said reaching those goals will not have one single magic bullet, but rather incorporate a variety of strategies and initiatives, addressing soil health, crop production, feeding animals, manure management and anaerobic digesters, enteric emissions, and other opportunities for renewable energy, like solar and wind energy produced on the farm.
"We believe and know it's going take all of those to help us achieve our goals," Darr said. "But when we do that, we're better able to market and grow markets for dairy farmer milk production."
Sustainability initiatives can impact a dairy farm's financial structure, building resiliency and creating economic opportunity, he said.
"The anaerobic digester space has completely changed in the last five or six years in terms of business model," Darr said. In the past, many dairy farmers had to borrow all the funds to finance a digester project. Now, capital is coming from off the farm, from companies wanting to invest in renewable natural gas and methane capture systems, helping diversify the farm's revenue base and providing financial resiliency.
While digesters might be limited to large farms, there are opportunities for small and midsized farms to move toward sustainability, including grazing and cropping systems that sequester carbon.
"We have members from coast to coast of all shapes and sizes and demographics. All farms can have a role in these goals. But the way in which each farm takes those steps, or what's available to them, might be a little bit different," Darr said. "We continue to need policies and incentives that supports that."
DFA's journey toward greater sustainability goes beyond goals.
"The goal starts with the belief in the goodness of dairy and the goodness of dairy farmers," Darr said. The confidence in that foundation allows the co-op to be more proactive with customers and brands, allowing the farmer voice to flow into those conversations about what's practical and workable.
"We know that we win on nutrition; we believe and know that we can win on the value of community and the role that dairy farms play in communities," Darr said. "We can compete with anyone on the environment, we can really 'do' dairy without compromise in terms of growing and competing with any products out there."
PHOTO: Getty Images.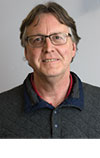 Dave Natzke

Editor
Progressive Dairy