U.S. agriculture continues to carry a heavy burden in ongoing trade and tariff wars, but was able to turn a small surplus in June, narrowly avoiding a third straight month of deficit trading.
U.S. ag exports were valued at $11.8 billion in June, while ag imports were estimated at $11.6 billion, resulting in a $176 million trade surplus.
Through the first six months of the year, the ag trade surplus stands at a slim $111 million – the smallest total over the first six months of any year dating back to at least 1976, based on statistics provided by the USDA.
China: The elephant in the room
Lost sales to China due to retaliatory tariffs and African swine fever, plus strong competition from the European Union and New Zealand suppliers, resulted in lower U.S. dairy product export volume in the first half of 2019, according to monthly data from the U.S. Dairy Export Council (USDEC). Here's a summary of the numbers:
Volume basis: Shipments of milk powders, cheese, butterfat, whey products and lactose were down 14% from last year's record pace. Exports of these major products to China were down 54%, while sales to other markets were up 5%.


Value basis: Overall value of U.S. dairy exports reached $2.95 billion in the first half of 2019, up for the third straight year. Suppliers saw notable gains in sales value to Mexico, Southeast Asia, South Korea, Canada and South America, offsetting a large decline in sales to China.


Total milk solids basis: U.S. exports were equivalent to 14.1% of U.S. milk solids production in the first half of 2019. Over the previous five years, exports have averaged 14.7% of production.
Dairy heifers: Stronger days ahead?
There was nothing exceptional about June dairy replacement heifer exports, although the total of 1,085 head was the second-highest monthly total of the year. Of that total, 979 went to Mexico and 59 moved to Canada. The remaining 47 head were exported to Colombia. June total shipments were valued at $1.6 million.
Through the first six months of 2019, dairy replacement heifer exports stand at 6,917 head, the smallest total for that period since 2016.
Despite the disappointing start to the year, 2019 dairy cattle exports could still finish the year strong, according to Tony Clayton, Clayton Agri-Marketing Inc., Jefferson City, Missouri.
China's demand for protein is being complicated by African swine fever, leading to the depopulation of the country's swine herd. In response to less pork, China's dairy cattle are being slaughtered at a higher rate to provide beef.
One source of China's dairy replacement cattle is Australia, and available supplies of quality dairy cattle from there are diminishing. That leaves potential market openings for U.S. dairy replacements in China, as well as other Australian markets, including Pakistan and Indonesia.
Clayton said a shipload of U.S. cattle has been confirmed for Pakistan for this October. There are other shipments looming for markets in Egypt and other Middle East countries this fall. Indonesia is pushing for a cattle health agreement with the U.S., and cattle could be headed there some time in 2020.
Hay exports hinge on many factors
At 113,622 metric tons (MT), June shipments of other hay were about average so far in 2019; monthly sales were valued at $38.8 million.
Japan remained the most prolific buyer of other hay, topping 60,000 MT for the sixth consecutive month. June sales to South Korea, Taiwan and the United Arab Emirates (UAE) were down marginally, with South Korea and Taiwan totals at or near lows for the year.
At nearly 685,000 MT, January-June 2019 exports of other hay are slightly ahead of last year's pace.
June alfalfa hay shipments totaled 212,456 MT, falling about 16,000 MT from May's eight-month high. The June alfalfa hay exports were valued at $68.5 million, down nearly $5 million from May.
Among leading markets for alfalfa hay, China slipped from the top spot. Japan led all alfalfa hay buyers in June at 61,918 MT, followed by China at 56,909 MT. Sales to Saudi Arabia remained strong at 44,028 MT, while shipments to the UAE, South Korea and Taiwan were down slightly from May.
At 1.25 million MT, January-June 2019 exports of alfalfa hay are slightly behind last year's pace.
June exports of alfalfa meal and cubes remain mixed compared to a month earlier. The alfalfa hay cube market continues to decline, according to Christy Mastin, international sales manager with Eckenberg Farms Inc., Mattawa, Washington. While foreign feed mills are using hay cubes to add fiber to rations, direct feeding is not as common as it once was.
On the hay demand side, South Korea's ongoing review of import policies and requirements has slowed hay shipments as importers waited for decisions. As of yet, there have been no official changes to the program so the impact could linger, Mastin said.
For the most part, Japan's domestic hay harvest went well, and quality is very good, Mastin said. As such, Japanese farmers are looking to purchase domestic feed at lower prices than purchasing the higher-cost imported feed. Exported timothy pricing is down about $40 per ton from last year, but even this is higher than domestic prices. The alfalfa price increase from last year is raising concerns, and rations are being revised to use less alfalfa.
Some Japanese customers are already looking to next year's shipping schedules and Tokyo's Summer Olympics, which could impact port traffic.
On the supply side, Pacific Northwest weather conditions were not ideal for first-crop alfalfa harvest, resulting in disappointing crude protein levels and lower relative feed values. Most foreign customers were waiting to see if there would be quality improvements in future cuttings.
July's timothy harvest started out better, and supplies and quality are good. However, combined with large carryover inventories of lower-quality timothy, prices have been pressured lower. Japan and South Korea also have carryover supplies, limiting export demand.
What's ahead?
The U.S. and China ended July trade talks without a resolution, but hinted progress was made. Another round of talks was scheduled for September.
President Trump then announced he will impose tariffs on another $300 billion in Chinese imports, effective Sept. 1, and criticized China for failing to make promised purchases of ag products. China threatened more retaliation, and there are reports Chinese officials said the country will no longer buy any U.S. farm commodities.
Elsewhere, U.S. and Japanese trade negotiators have targeted September for completion of a bilateral trade agreement. In one of his first actions in office, President Trump pulled the U.S. out of the Trans-Pacific Partnership, a trade agreement involving 11 other countries, including Japan.
Also, we're still waiting on U.S. and Canadian ratification of the U.S.-Mexico-Canada Agreement. Congress left for its lengthy August recess without taking action. The White House has now set a goal for September, but political posturing increases as we move closer to the 2020 elections.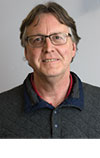 Dave Natzke

Editor
Progressive Dairy