"The I-29 Dairy Corridor continues to work on growing not only milk cow numbers and producers, but also securing additional milk processing capacity in the region," said Tracey Erickson, South Dakota State University Extension dairy field specialist.
On a percentage basis, South Dakota was among the leading states for milk production growth throughout 2020, with monthly year-over-year increases frequently in the double digits and cow numbers up by nearly 15,000 head. Amid that growth, Erickson sees the state's dairy producers entering 2021 with a mix of apprehension and uncertainty, affected by dairy markets, politics, the weather and the COVID-19 pandemic.
While processing capacity is adequate, a watchful eye is focused on handling that pace of future growth, Erickson said. From productivity and financial standpoints, drought, milk and feed prices are concerns. Producers in the midsection of the country are monitoring labor minimum wage and overtime pay requirements being imposed to the east and west. Another worry going forward is the alarming rate of regulatory oversight of dairy, imposed by those with little direct knowledge of the industry.
"Producers need to be personally vigilant of proposed laws, regulations, organizations and fringe groups," she said. "They need to continue to be present at producer and commodity meetings, listening and providing comment back as appropriate to those who are gathering information or making regulations and implementing them."
Despite all the challenges, Erickson sees several positives coming out of last year that will carry over into 2021, including a renewal of values in home, family and spirituality. There's also more recognition among consumers regarding the importance of farmers as producers of food.
"The entire industry needs to continue to engage with the consumers and retailers of dairy, presenting science-based evidence through conversations regarding the positive benefits of dairy in nutrition and how producers are implementing sustainable practices on farms," she said. "We need to toot our horn about 'why' we care about our animals, the land and our communities as well as the products we produce. Connecting with consumers with transparency remains a priority."
Managing risks in Minnesota
Jim Salfer, University of Minnesota Extension dairy educator, can point to several factors leading to cautious optimism among dairy farmers just west of the headwaters of the Mississippi River. An excellent cropping year in 2020 yielded adequate supplies of high-quality forage. Government assistance allowed producers to catch up on bills and deferred maintenance and build working capital. Teachable moments related to record-high and near-record-low cheese prices within months led to a greater understanding and use of risk management tools.
Lucas Sjostrom, executive director of the Minnesota Milk Producers Association, said the high level of Minnesota dairy producer participation in Dairy Margin Coverage (DMC) and Dairy Revenue Protection (Dairy-RP) programs and use of other risk management mechanisms serve as a foundation for the uncertainties of 2021. With lessons learned from coronavirus-induced market disruptions, Sjostrom said he believes the industry is in better shape to handle future shocks.
"I think we still have some very vulnerable places in our supply chain, whether it is types of farms or processors – or, as we saw in late January, the malware cyber attack that shut down Agropur for nearly a full day, system-wide," he said.
Framed by the federal political picture, a divided state legislature and a population becoming more urban, Minnesota dairy leaders continue to stress the importance of the industry to the state. They draw attention to a growing realization that some "environmental standards" are not in line with things that actually help the environment. Likewise, they highlight that immigration reform can be helpful to the state's economy, not only filling labor needs on dairy farms but also adding jobs throughout rural communities.
With growth in milk production, investment in new plants and re-investment in existing facilities – to make them more efficient, reduce labor needs and address future environmental regulations – has been limited, Sjostrom said. Smaller regional processing expansions have helped the balance between milk supply and processing and marketing capacity, but alarm bells are sounding as the spring flush approaches.
Innovation, in the form of creating new farm revenue streams through conservation efforts, is giving rise to additional opportunity, Sjostrom said. Additional investment is needed to break the ice.
"It is going to be different on every farm and for every management style, but as farmers get into this 'system,' I think there is huge opportunity to not have to swim upstream on water quality, greenhouse gases and air emissions," he said.
While Minnesota's industry relies heavily on cheese, its dairy product mix is spread across all four Federal Milk Marketing Order (FMMO) classes of milk. Any FMMO reforms must not be an overreaction to issues arising in 2020, Sjostrom said.
"The danger in all this – as I think we've seen some after 2020 – is making rules and laws based on one extreme situation that may create even more extreme situations," he said. "We need to see reforms that help the market operate as a market."
Cooperative efforts
Headquartered in New Ulm, Minnesota, Associated Milk Producers Inc. (AMPI) is owned by dairy farm families from Wisconsin, Minnesota, Iowa, Nebraska, South Dakota and North Dakota. Dairy producer members are entering 2021 with caution, according to the co-op's co-presidents, Donn DeVelder and Sheryl Meshke.
As the largest cheese cooperative based in the U.S., their collective outlook hinges on three factors:
1. Regional and national growth in milk production is outpacing demand, and more milk is making more cheese.
2. Significant growth in retail cheese sales have failed to compensate for continued marketing constraints on food service channels due to the COVID-19 pandemic.
3. Cheese exports ended 2020 weaker.
For its part, AMPI processing capacity is closely aligned with member milk supply, although it is being stressed. "Without question, consumption not keeping up with rising milk production is a key concern," DeVelder said. "The pandemic's impact on food service sales was sudden, and recovery is expected to be slow. The effectiveness of COVID-19 vaccination programs will be critical in moving dairy into recovery mode."
Despite the challenges of 2020, several positive aspects emerging during the year create optimism for 2021.
AMPI members are heartened by the fact American consumers clamored for dairy products through retail channels when availability through food service outlets shut down, Meshke said. When supplies on grocery store shelves became tight, consumer recognition of the importance of food production grew, heightening their faith and trust in farmers.
One area of potential FMMO reform drawing focus from AMPI is that of manufacturing or "make" allowances.
"AMPI members recognize the importance of investing in both sides of their business – on the farm and in their manufacturing plants," DeVelder said. "These investments need to be based on valid numbers. Today, these decisions are being based on make allowance values last updated 15 years ago. Accurate make allowances that reflect the true costs of production are important to send the right signals to the marketplace."
Pete Kappelman, a fourth-generation Wisconsin dairy farmer who now serves as senior vice president of member and government relations for Minnesota-based Land O'Lakes, said transparency throughout the co-op helped weather the storm of 2020. Managing supply swings, utilizing risk management programs and capitalizing on strengths of brands and relationships throughout the industry creates cautious optimism for 2021.
The combination of supply-side issues, including increasing milk production ahead of the normal spring flush, and the demand side affected by the effectiveness of the COVID-19 vaccine as new variants emerge and the impact on food service channels, elevates the caution. That supply-demand balance requires discipline and innovation, Kappleman said.
Demand has the potential to strengthen and recover on multiple fronts in 2021. That starts with sustaining increased retail sales built on more home-cooked meals and continues with the reopening of school, restaurant and other food service outlets. Kappleman also sees promise in the Dairy Donation Program, authorized by Congress in the December 2020 COVID relief package and designed to help dairy stakeholders and non-profit organizations work together to donate dairy products to food-insecure households and minimize food waste.
As a national cooperative with businesses incorporating nearly all aspects of agriculture, Land O'Lakes is spearheading programs and projects to support farmers and rural Americans.
To address market volatility and shrinking margins due to diverging milk and feed prices, the co-op has introduced a Risk Margin Insights (RMI) Tool that offers dairy member-owners advanced analysis of cost of production and risk management planning. Its American Connection Project strives to improve rural broadband connectivity, essential for innovation and technology optimization that improves on-farm profitability. A sustainability subsidiary, Truterra LLC, announced the launch of TruCarbon, a program designed to help farmers generate and sell carbon credits to private-sector buyers.
ILLUSTRATION: Illustration by Corey Lewis.
Also read:
Northeast: Proceeding with caution
Southeast: More than a fluid situation
Postcard from North Carolina: Moving toward innovation
Postcard from Kansas: Optimism is more difficult
Postcard from Ohio: Plenty of uncertainty
Indiana: Updated strategy, leadership
The state of risk management: 2021 DMC enrollment jumps
Midwest: Pillars withstand quake of coronavirus
Southwest: Placing a tier on growth?
Idaho: An apprehensive start to 2021
The state of food service: A tough climb ahead
The state of the dairy herd: More cows, fewer heifers
The state of exports: Record volumes
The state of retail sales: Maintaining strength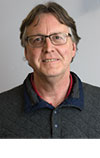 Dave Natzke

Editor
Progressive Dairy