The lingering effects of the coronavirus pandemic have dairy producers in the Northeast cautious heading into 2021. Concerns not only center on dairy markets and prices but also on operation management and worker health.
"The development and early distribution of vaccines holds great promise, but it's anyone's guess when we'll really see a return to normal in society. I'm thinking it's going to be not until late this year at the absolute earliest," said Chris Laughton, director of Knowledge Exchange with Farm Credit East.
Like elsewhere, government assistance and risk management programs supported milk prices and producer income in 2020. Without government aid, most farms, on average, could not have cash flowed and many would have lost money in the Farm Credit East territory, which covers Connecticut, Maine, Massachusetts, New Hampshire, New Jersey, New York and Rhode Island.
Supply and service vendors who carried high levels of accounts receivable in the beginning of 2020 report more manageable levels to start 2021.
"I think many dairy producers are going to end up with perhaps the best earnings year since 2014, largely due to government programs," he said. "Some producers are in stronger working capital positions – but they may need it in 2021."
Dairy's ability to pivot quickly – both in terms of milk supply and distribution – helped producers and processors weather some of the market disruptions and economic storm related to the pandemic. Without implementation of base-excess plans, the supply-demand imbalance could have been worse.
Of 349 million pounds of milk dumped across all Federal Milk Marketing Orders (FMMOs) in April 2020, 131 million pounds were dumped in the Northeast FMMO, according to Chris Wolf, Cornell University dairy economist, addressing a recent Farm Credit East dairy outlook webinar. That, in part, was due to the area's dairy product mix that relies heavily on food service sales.
"There were a lot of headlines about milk dumping early in the pandemic, and that was indeed painful," Laughton said. "But to me what was really remarkable is how quickly and effectively the dairy supply chain was able to pivot after losing about half of the market virtually overnight. COVID-19 was disruptive; what's amazing to me is how the industry responded."
That response included industry participation in helping meet the needs of food banks and other charities during a time of extreme need.
Brad Keating, senior vice president and chief operating officer in the Dairy Farmers of America (DFA) Northeast Area, agreed. "One key positive from 2020 is that the pandemic has brought renewed awareness around food insecurity and hunger and how people feed and nourish their families, with many turning to the wholesome goodness of milk and other dairy products," he said.
Pennsylvania: Wait and see
Many dairy producers in the Keystone State are taking a "wait and see" approach to the future, according to Jayne Sebright and Zach Myers, with Pennsylvania's Center for Dairy Excellence (CDE).
With unpredictable swings in milk prices coupled with recent highs in feed costs, few producers are making major transformation plans, said Sebright, the CDE's executive director. The same base plans put in place to manage milk supplies also limit any thoughts of growth.
There are differing outlooks within Pennsylvania's diverse dairy producer profile. In some cases, it comes down to the "haves" and "have nots." Those producers who took advantage of federal and commonwealth government financial assistance and utilized risk management tools are better off economically; those who didn't face more severe financial challenges.
Myers, CDE's risk education program manager, said a survey of Pennsylvania producers, conducted last summer after the initial spike in the COVID-19 pandemic, found 96% of respondents planned to continue milking cows. Plans for smaller Pennsylvania farms, less likely to participate in federal programs, seemed to be more affected by the impacts of the pandemic.
Pennsylvania's smaller average herd size and less milk production per cow make it more difficult to compete against larger dairies. In 2020, for example, Pennsylvania's preliminary estimate of annual average production per cow was nearly 6,000 pounds less than the national leaders in Michigan.
"Unfortunately, of the 4 percent that did plan to exit the business because of COVID-19, 82 percent were dairies with less than 100 cows," Myers said.
"Another difference in the mood (is) between those who had better than average crops in 2020 and those who didn't," Sebright said. Due to pockets of drought, some weren't able to take off enough grain for feed or who had to purchase forages. "Those farms are more stressed right now with the higher feed costs than those who weren't challenged by droughty conditions."
Some positives
Despite its stressors, 2020 provided positives that can be carried into the new year, Sebright said.
First was the recognition that having a risk management plan in place had value. Enrollment in the 2021 DMC program jumped 82% in Pennsylvania, with 1,665 producers signed up.
Second was renewed consumer awareness of where their food comes from, providing farmers opportunities to tell their stories and leverage consumer trust. Related to that, third was increased interest in locally sourced food. Producers who invested in value-added businesses or direct-to-consumer marketing were able to grow their businesses.
A fourth positive, Myers added, was increased cooperation between dairy processor and producer organizations. Trade associations, including the International Dairy Foods Association (IDFA) and the National Milk Producers Federation (NMPF), worked together to ensure dairy and the agricultural sector received the financial support they needed through pandemic stimulus packages.
Challenges ahead
That financial assistance did have unintended and not entirely unexpected consequences. The infusion of cash through direct payments and the creation of "artificial" markets like the Farmers to Families Food Box program encouraged milk production, Myers said. Increasing milk supplies and large dairy product inventories are worrisome in early 2021, especially while food service demand is still weighted down. That's expected to pressure prices and margins through at least the first six months of the year.
"Right now, the Northeast region continues to have more supply than demand," Keating said. "Because of this, many cooperatives have instituted base programs to help communicate the economic signals of the marketplace."
Regional processing capacity and diversity remain a challenge. With an uncertain market, there is some hesitancy to invest in plant expansion. The higher fluid milk utilization rate in Pennsylvania and the Northeast FMMO means the steady decline in fluid milk sales has an impact. "Pennsylvania has a lot of fluid milk capacity, but there is not the demand for fluid milk that there once was," Sebright said.
Meanwhile, processing capacity for other products is stretched. That requires a shift to other products and further innovation. The Pennsylvania Dairy Investment Grant Program, created in 2019, has resulted in 74 businesses – both farms and processors – which have invested in home-grown ideas on how to strengthen their businesses and get closer to the consumer.
With the need for more milk processing in the Northeast continuing to grow, Keating said DFA is working to increase capacities at owned and operated plants, including utilizing assets acquired from Dean Foods in 2020.
The Northeast supply could be affected by the new Michigan cheese plant, Wolf said. With a large increase in U.S. cheese production, cheese and Class III prices will be pressured lower. At the same time, the increased processing capacity means less milk will be flowing from Michigan into the Northeast.
Labor – both supply and cost – is another growing challenge, Laughton noted. "Nearly all Northeast states have had significant increases in minimum wage," he said. "On top of that, New York has introduced overtime pay after 60 hours per week, and collective bargaining as an option for agricultural workers."
Located within the Chesapeake Bay watershed, environmental regulations have always been a factor in Pennsylvania. With the Biden administration's focus on the environment and climate change, pressures are unknown but expected to mount.
Beyond the environment, uncertainty over the regulatory direction in other areas adds to the unpredictability in the Northeast, Keating said.
FMMO reforms
While there are lots of uncertainties ahead for 2021, Keating anticipates market disruptions and potential government interventions to keep markets volatile. With that are calls for policy reforms.
"There are lots of conversations taking place currently at both the regional and national levels about changes to federal orders," said Keating. "DFA is participating in these discussions from both a regional and national perspective. The list of changes being considered is extensive, and each of these individual changes may impact the market dynamics such that other issues become muted or amplified."
With much of Pennsylvania in the Mideast FMMO milk shed, the large spread in the Class III-Class IV milk price and depooling contributed to negative PPDs in 2020. The change made to the Class I price mover held blend prices down. "Pennsylvania dairy farms would benefit in a more equitable Class I pricing system," Myers said.
A return to more orderly FMMO marketing, without the Class I-Class III milk price inversion and extremely wide gap in Class III-Class IV milk prices, there's less likely to be a push for major reforms, given the Northeast's above-average Class I milk utilization.
Wrapping it up
From a demand standpoint, the high level of unemployment continues to drain consumer buying power. However, the cautious attitude in the Northeast is receiving a shot of optimism from the rollout of COVID-19 vaccines. Post-pandemic, increased dairy demand driven by the reopening of restaurants, schools and other food service outlets and strong export markets provide the most optimism for 2021, Sebright said.
Dairy must also build on gains made in other supply chain channels as a result of the pandemic.
"As more people stayed home due to the pandemic, we've seen some shifts in at-home eating behaviors with more emphasis on cooking and baking," Keating said. "Dairy foods like milk, cheese and butter play a key role in these activities. As we look beyond the pandemic, our challenge will be to continue to sustain this at-home growth for dairy."
"Since the dairy industry is an essential business due to its role in helping feed people, our farm families have continued to milk cows and produce milk, and we have been working to continue operating our plants and facilities without disruption," Keating noted. "That said, in our offices, on our farms and in our plants, business is being conducted in many new ways, specifically through the use of technology and virtual meeting platforms. We anticipate this to continue as we move forward."
From his perspective, Wolf said there's another aspect of the Northeast dairy industry that provides optimism: an entrepreneurial spirit that creates greater innovation and diversity.
ILLUSTRATION: Illustration by Corey Lewis.
Also read:
Southeast: More than a fluid situation
Postcard from North Carolina: Moving toward innovation
I-29 Dairy Corridor: Connectivity and caution
Postcard from Kansas: Optimism is more difficult
Postcard from Ohio: Plenty of uncertainty
Indiana: Updated strategy, leadership
The state of risk management: 2021 DMC enrollment jumps
Midwest: Pillars withstand quake of coronavirus
Southwest: Placing a tier on growth?
Idaho: An apprehensive start to 2021
The state of food service: A tough climb ahead
The state of the dairy herd: More cows, fewer heifers
The state of exports: Record volumes
The state of retail sales: Maintaining strength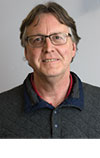 Dave Natzke

Editor
Progressive Dairy