While uncertainty is the overriding mood, Buckeye State dairy producers enter 2021 with a mix of emotions, depending on their size and stage of career, according to members of the Ohio State University (OSU) dairy extension group.
Federal assistance in 2020 helped some farmers gain some financial ground, catching up on debt and completing some farm repairs. Without that aid, the number of farmers exiting the business would have been much higher.
Dianne Shoemaker, dairy farm management specialist, said the Mideast Federal Milk Marketing Order (FMMO) uniform milk price averaged $15.85 per hundredweight (cwt) in 2020, $1.36 lower than 2019. Ohio's 2020 all-milk price, calculated by the USDA at $18.18 per cwt, was down 55 cents from the year before.
However, those annual averages don't convey the financial roller coaster experienced by Ohio producers in 2020. Depending on where milk was shipped, July's Class III milk price peak of $24.54 per cwt was battered down to a $16.52-per-cwt uniform price by a record negative producer price differential (PPD) of $8.02 per cwt. Large negative PPDs were recorded in June, July, October and November milk checks. Most risk management tools are not designed to deal with producer price differential risk, she noted.
"If we learned anything in 2020, it was that the unexpected and unanticipated can happen without notice," Shoemaker said.
Heading into 2021, milk price volatility and rising feed costs are of concern. For those who had good crop yields in 2020, feed inventories are in good shape, although some feedstuffs contain high levels of mycotoxins.
Regional milk markets are squeezed to capacity, although the new MWC cheese and whey facility in Michigan may reduce volumes of northern milk coming into Ohio, helping balance regional supplies and processing capacity.
Adding to the uncertainty, animal welfare remains a volatile issue, and it's hard to predict when the actions of activist organizations are going to create upheaval to damage the image of the industry. Tightening environmental regulation can impact producer profitability if not met with investment and new revenue streams for sustainability efforts.
Positives from 2020 that will carry over into the new year include consumer recognition of just how essential agriculture is, and that risk management is mandatory, said Maurice Eastridge, professor and associate chair of OSU's Department of Animal Sciences.
"The survival mode that kicked in 2020 – with the realization they can manage through major challenges – provides confidence heading into 2021," Eastridge said.
The OSU dairy team was witness to innovation in 2020. The installation of a new robotic milking system is working well, several northeast Ohio producers began on-farm processing and were positioned for strong "local" food demand during the pandemic, and dairy farmers were becoming more adept at telling their stories via social media. Labor shortfalls and the reduced availability of immigrant labor has forced producers to find creative approaches to keep farms adequately staffed.
Also read:
Northeast: Proceeding with caution
Southeast: More than a fluid situation
Postcard from North Carolina: Moving toward innovation
I-29 Dairy Corridor: Connectivity and caution
Postcard from Kansas: Optimism is more difficult
Indiana: Updated strategy, leadership
The state of risk management: 2021 DMC enrollment jumps
Midwest: Pillars withstand quake of coronavirus
Southwest: Placing a tier on growth?
Idaho: An apprehensive start to 2021
The state of food service: A tough climb ahead
The state of the dairy herd: More cows, fewer heifers
The state of exports: Record volumes
The state of retail sales: Maintaining strength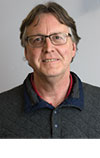 Dave Natzke

Editor
Progressive Dairy