Uncertainty is becoming the predominant mood among dairy producers in Texas, a state where optimism and tremendous growth have prevailed for a number of years.
Outside forces, including the market impact of the COVID-19 pandemic and election results that could add regulatory pressures, are driving part of the uncertainty, said Darren Turley, executive director of the Texas Association of Dairymen (TAD).
Adding to those forces, however, is the implementation of a tiered pricing program. Adopted by the Greater Southwest Agency (GSA), which includes Dairy Farmers of America (DFA) and Select Milk Producers Inc., the plan will attempt to address the higher costs incurred due to marketing milk volumes in excess of the GSA's demand sales and balancing capacity at its Garden City, Portales and Littlefield facilities.
At Progressive Dairy's deadline, TAD announced that the plan was implemented in Texas in February 2021 and will likely continue for several months.
Under the plan, dairy farmers would be paid full price for the first 90% of milk produced. Additional milk will be discounted in an effort to discourage overproduction and avoid additional marketing costs.
One concern about the plan is further consolidation in a state which is already down to 351 dairy farms, according to Turley.
"While many producers are looking for additional production allotment to allow them to sell more milk than they were originally allotted, other producers are taking advantage of the increased demand and choosing to sell their cows and production allotment while demand is high and prices are good," he explained.
Resulting consolidation could continue the concentration of dairy into the Texas Panhandle area, which already has the majority of production.
"Dairy farms choosing to purchase a milk allotment may not need to purchase a large farm's production; the allotment of smaller farms – which are in areas outside of the Panhandle – may be enough to satisfy their shortfall," Turley said.
Production capability remains strong
From a production capability standpoint, there's optimism. Milk production was very strong to end 2020, and that strength continues into 2021. December 2020 cow numbers were up 33,000 head from the year before, and preliminary USDA production data shows 2020 Texas milk production grew about 10% from 2019.
"Dairies are full, and most farms are in a strong financial position," Turley said. "Texas has had a wet winter, and planting conditions are looking very positive for the majority of the state."
While the year-end total will likely keep it fifth among the largest dairy states in 2020, Texas out-produced New York in December 2020 and will likely move into fourth place next year, unless the tiered pricing plan leads to cutbacks. If growth rates are maintained, Texas will quickly close the gap on Idaho as the third-largest milk production state in the U.S.
Milk production growth has not been matched with increased processing capacity, creating both concern and worry.
"The need for more processing capacity is the largest challenge for Texas producers," Turley said. "Many producers are ready to expand and increase production, but there are no new sales outlets for more milk."
New plants are being discussed, but no new building or expansion is underway. The ability to get a new processing facility will dictate milk production growth for that region in the next decade.
"With strong milk production and no new processing plants on the horizon, Texas producers will have to work under a tiered pricing program this year," Turley said. "The impact of this production curtailment program is yet to be seen."
Like other states, Texas faces a short labor supply. "Labor continues to be in short supply, and immigration issues are expected to continue to impact the Texas workforce under a new president," Turley said. "The proposed minimum wage hike will only increase the competition for dairy labor."
One means to address labor shortfalls is the adoption of technology, and early adopters are being watched closely. "Robotics are still emerging on more farms, and all the advancements they bring are very promising," he said. "The few farms operating robotic milking systems are being watched by other producers who are evaluating their potential."
Bumped up against a processing capacity ceiling, the eyes of Texas are also on moving milk when it comes to potential Federal Milk Marketing Order (FMMO) reforms.
"Reforming the Federal Milk Market Order system opens the door to a discussion of the review of the milk pricing system as the movement of milk across several states becomes part of our business," Turley said. "Milk is moving great distances and will continue to do so into the future. Any change must address the possibility for a state to move their milk into other regions of the country as demand dictates."
New Mexico: Concerned
Adding Texas' southwestern neighbors New Mexico and Arizona, the three states combined make up the third-largest production area in the U.S., after California and Wisconsin, noted G. Robert Hagevoort, New Mexico State University Extension dairy specialist.
New Mexico producers are entering 2021 concerned, with worries around stepped-up environmental regulatory policies related to climate and water, mixed with the potential reopening of the national and world economy that will improve markets.
"The real [COVID-19 dairy economic] damage was masked due to federal help," Hagevoort said. "I don't think the new administration is going to focus as much on farmers, and the unmasking of the damage will take place in 2021, especially given current milk prices and feed costs."
New Mexico is ninth in milk production and fourth in cheese production, despite having only 127 dairy farms. With large processing facilities – including Southwest Cheese in New Mexico and Hilmar Cheese and Continental Dairy in Texas – regional plant capacity has been fairly balanced with milk supply, but it's a delicate balance, he warned.
The closing and opening of political windows has Hagevoort already looking ahead to the 2022 midterm elections. There may be a window of opportunity to streamline and pass immigration reforms beneficial to dairy. At the same time, environmental, animal-rights and social-justice movements have merged around COVID-19 pandemic fears to embolden their causes, he said.
On the positive side, Hagevoort sees research and potential approval of ruminal modifiers to curb methane production as another tool for dairy producers to demonstrate the industry is an environmental solution.
Editor's note: An assessment of Winter Storm Uri and its impact on Texas milk production, marketing and implementation of the tiered pricing system was not available at Progressive Dairy's deadline.
Also read:
Northeast: Proceeding with caution
Southeast: More than a fluid situation
Postcard from North Carolina: Moving toward innovation
I-29 Dairy Corridor: Connectivity and caution
Postcard from Kansas: Optimism is more difficult
Postcard from Ohio: Plenty of uncertainty
Indiana: Updated strategy, leadership
The state of risk management: 2021 DMC enrollment jumps
Midwest: Pillars withstand quake of coronavirus
Idaho: An apprehensive start to 2021
The state of food service: A tough climb ahead
The state of the dairy herd: More cows, fewer heifers
The state of exports: Record volumes
The state of retail sales: Maintaining strength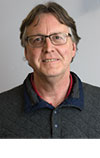 Dave Natzke

Editor
Progressive Dairy