The U.S. Dairy Export Council (USDEC) cites three noteworthy achievements in 2020:
Export volume (on a milk solids equivalent basis) hit a record high of 2.1 million metric tons (MT).
$6.6 billion, the value of dairy exports was the highest since 2014.


At 16%, the percentage of U.S. milk production exported was the highest since the launch of the USDEC's "Next 5 Percent Plan" in 2017.
Headwinds will challenge U.S. dairy exporters in 2021. Shipping issues created by the COVID-19 pandemic have been intensifying, with heightened port congestion and equipment shortages and moves by ocean carriers to ship empty containers back to Asia at the expense of outbound U.S. agricultural products, including dairy.
The U.S. remains price competitive in all the major export products and even in products it does not usually export, like butter and anhydrous milkfat. Further expanding the U.S. portfolio into milkfat-heavy products beyond cheese remains an untapped opportunity for export growth, according to USDEC.
Also read:
Northeast: Proceeding with caution
Southeast: More than a fluid situation
Postcard from North Carolina: Moving toward innovation
I-29 Dairy Corridor: Connectivity and caution
Postcard from Kansas: Optimism is more difficult
Postcard from Ohio: Plenty of uncertainty
Indiana: Updated strategy, leadership
The state of risk management: 2021 DMC enrollment jumps
Midwest: Pillars withstand quake of coronavirus
Southwest: Placing a tier on growth?
Idaho: An apprehensive start to 2021
The state of food service: A tough climb ahead
The state of the dairy herd: More cows, fewer heifers
The state of retail sales: Maintaining strength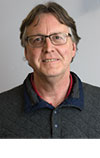 Dave Natzke

Editor
Progressive Dairy