Restaurants, an important food service outlet for dairy product sales, were hit hard during the pandemic and have a long climb back to pre-coronavirus business and employment levels.
According to the National Restaurant Association's 2021 State of the Restaurant Industry report, 110,000 U.S. eating and drinking places were closed for business temporarily, or for good, as of Dec. 1, 2020.
Restaurant owners implemented a number of different ways to retain traffic and generate revenues, adding drive-through capacity, curbside pick-up, in-house and third-party delivery, and upgrading takeout and delivery packaging. Contactless and mobile payment options became crucial.
Pent-up demand for in-restaurant dining experiences remains strong. However, National Restaurant Association research also shows that once vaccines and other measures bring the pandemic under control and restaurant traffic returns, customers will continue to want expanded off-premises options.
A key outlet for sales of fluid milk and other dairy products, the reopening of schools, is also slow. As of January, about six in 10 school-aged children were in a remote-only model and another 15% in a hybrid approach, according to Information Resources Inc. (IRI) shopper survey information. Schooling patterns were similar for younger kids, ages 6 to 12, as they were for teens.
ILLUSTRATION: Illustration by Corey Lewis.
Also read:
Northeast: Proceeding with caution
Southeast: More than a fluid situation
Postcard from North Carolina: Moving toward innovation
I-29 Dairy Corridor: Connectivity and caution
Postcard from Kansas: Optimism is more difficult
Postcard from Ohio: Plenty of uncertainty
Indiana: Updated strategy, leadership
The state of risk management: 2021 DMC enrollment jumps
Midwest: Pillars withstand quake of coronavirus
Southwest: Placing a tier on growth?
Idaho: An apprehensive start to 2021
The state of the dairy herd: More cows, fewer heifers
The state of exports: Record volumes
The state of retail sales: Maintaining strength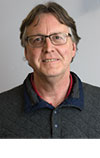 Dave Natzke

Editor
Progressive Dairy