The latest update from the USDA's Farm Service Agency (FSA) indicates about 80% of established milk production history is enrolled in the Dairy Margin Coverage (DMC) program for 2021.
Based on the latest USDA Milk Production report, there were 31,657 dairy herds licensed to sell milk commercially in the U.S. in 2020. However, not all U.S. dairy herds have milk production history established with the USDA FSA.
As of Feb. 16, about 18,684 dairy operations had enrolled in the 2021 DMC program (including Puerto Rico). Milk production enrolled for 2021 was estimated at 162.2 billion pounds, just under 80% of the established history. Enrollment for 2021 closed on Dec. 11, 2020, but the USDA continues to make enrollment updates as paperwork is finished.
Enrollment numbers are up substantially from 2020. There were 34,207 dairy herds commercially licensed to sell milk in 2019. Of those, about 13,526 enrolled in DMC in 2020, covering 122.8 billion pounds of milk (56%) of milk production history. Indemnity payments in 2020 totaled $217.9 million.
Also read:
Northeast: Proceeding with caution
Southeast: More than a fluid situation
Postcard from North Carolina: Moving toward innovation
I-29 Dairy Corridor: Connectivity and caution
Postcard from Kansas: Optimism is more difficult
Postcard from Ohio: Plenty of uncertainty
Indiana: Updated strategy, leadership
Midwest: Pillars withstand quake of coronavirus
Southwest: Placing a tier on growth?
Idaho: An apprehensive start to 2021
The state of food service: A tough climb ahead
The state of the dairy herd: More cows, fewer heifers
The state of exports: Record volumes
The state of retail sales: Maintaining strength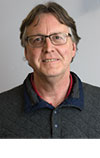 Dave Natzke

Editor
Progressive Dairy