Numbers contained in several USDA reports reflect some changing on-farm management practices and decisions.
1. The number of cows in the U.S. dairy herd has been growing.
According to the USDA's semi-annual estimate of cattle inventories as of Jan. 1, 2021, U.S. dairy herds contained about 9.44 million dairy cows that calved in 2020, up about 97,800 from a year earlier and the highest total since 1995.
2. Producers are right-sizing replacement numbers to reduce the cost of raising excess heifers, breeding the bottom tier of their herds to beef sires and using sexed semen on those animals with the best genetic potential.
Looking at potential replacements, there were about 4.605 million dairy heifers weighing 500 pounds or more, down 79,500 from a year earlier and the lowest number to start a year since 2014. That averages out to be about 48.8 heifers per 100 cows, the smallest ratio since 2009.
Of the dairy replacement heifers, 2.916 million head are expected to calve in 2021, down about 55,500 from 2020. As of Jan. 1, 2021, there were 30.9 replacements expected to calve for every 100 cows currently in the herd, the smallest percentage since 2004.
Close-up springing heifers are now selling for $600 to $700 less than the cost to raise them. In some markets, replacement dairy heifer calves are valued less than dairy-beef crossbred beef calves.
3. Hypothetically, at least, more cows but fewer heifers would indicate producers are hanging on to cows longer, driven in part by economics.
2020 U.S. dairy cull cow slaughter under federal inspection was down about 161,000 head from the year before.


2020 continued a four-year trend in which cull cow prices averaged $35 to $40 per head less than 2014-15.


2020 continued a three-year trend in which U.S. average replacement cow prices were weaker, down 30% to 35% from annual averages in 2014-16.


Lactation curves indicate mature cows produce more milk per lactation than first- and second-lactation heifers.
Detailed statistical analysis of state and national dairy herds and milk production will be featured in the April 1, 2021, issue of Progressive Dairy.
Also read:
Northeast: Proceeding with caution
Southeast: More than a fluid situation
Postcard from North Carolina: Moving toward innovation
I-29 Dairy Corridor: Connectivity and caution
Postcard from Kansas: Optimism is more difficult
Postcard from Ohio: Plenty of uncertainty
Indiana: Updated strategy, leadership
The state of risk management: 2021 DMC enrollment jumps
Midwest: Pillars withstand quake of coronavirus
Southwest: Placing a tier on growth?
Idaho: An apprehensive start to 2021
The state of food service: A tough climb ahead
The state of exports: Record volumes
The state of retail sales: Maintaining strength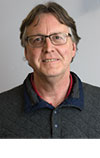 Dave Natzke

Editor
Progressive Dairy