The March 12, 2018, issue of Progressive Dairyman features our annual regional snapshots of "the state of dairy" around the U.S. Expanded previews for individual regions are highlighted in this online series.
After trying to make financial ends meet for three consecutive years (2015-17), challenges to profitability will be amplified in 2018, said Jim Sleper, CEO of Southeast Milk Inc. (SMI), Belleview, Florida. The co-op has about 150 members in six states, marketing about 26 billion pounds of milk annually.
"Dairy farmers are bracing for what is expected to be another tough year, not unlike 2016," he said. "While we don't suspect it to be as tough as 2009 – due to the strength of the U.S. economy – producers are entering 2018 with trepidation and apprehension. Farms of all size simply hope to survive another price valley."
Farrah Newberry, executive director of the Georgia Milk Producers Inc., admits finding optimism in early 2018 is difficult. In addition to lower 2018 milk prices, which are predicted to be at least $1.50 per hundredweight (cwt) lower than 2017, shrinking milk basis negatively impacts farmer income.
"For decades, the Southeast held the highest basis in the nation," Newberry said. "Today, producers are receiving little to no premiums on Class I milk, and balancing costs and spring surplus losses cause farm prices to be lower."
Calvin Covington, retired dairy cooperative CEO, cites three reasons for mailbox prices that are now $1.50 to $2 lower than federal order blend prices: 1) lower over-order premiums; 2) more milk than local markets can utilize, resulting in milk being shipped out of local areas at discounted prices, with added transportation costs; and 3) higher local milk hauling charges.
Volatility compounded
Milk production and consumption "volatility" compounds the challenges in the Southeast, an area with high Class I utilization. Milk production moves up and down due to climate, with heat and humidity seasonally impacting cow output. Then, there are huge swings in Class I demand based on the calendar, hinging on school sales and the influx of vacationers and "snowbirds."
As a result, the region is not only in need of processing capacity, but also "balancing" capacity. Increased milk production in an environment of lower Class I demand "creates a double whammy, resulting in tremendous balancing costs," Sleper said. A majority of those costs are borne by co-op members through reductions in their milk checks."
In hopes of controlling seasonal surplus milk, Newberry said some dairy cooperatives implemented supply management programs in 2017. "Several groups, producer associations and cooperatives are exploring the possibility of expanding current processing facilities or constructing a manufacturing facility in the Southeast," she said. "However, no one company is willing to bear the burden alone.
Covington contends the region's challenge is less about processing capacity and more about sales.
"A fluid milk plant is only going to process the volume of milk in which it has a corresponding sale," he said. "Since 2000, the Southeast has seen about one-third of its fluid milk processing plants close. The main reason for the closing is not having the sales volume to support the plant."
Even though the Southeast has historically been geared toward the fluid market, more packaged milk is coming in from outside the region, displacing local milk, Sleper said.
Covington backs that up with statistics. 2017 Class I utilization sourced from inside the three southeastern U.S. federal orders is down 24 tanker loads (49,000 pounds per load) per day compared to 2013. Outside bottlers are making inroads by offering branded varieties in package options not available from Florida processors.
"A couple of years back, only about 12 percent of Florida's fluid milk sales were packaged outside of Florida. Today, it has climbed to about 20 percent," he said.
Milk still holds a 90 percent share of sales in the retail dairy case, but plant-based beverages are also posing a threat, Sleper added.
Concentration in two forms
Southeast dairy concentration is occurring on two forms.
First, the financial stress of lower milk prices is forcing smaller farms to sell out, with those cows finding a home in larger operations.
Second, the smaller farms are spread throughout the Southeast, while larger herds are located in Georgia and Florida. As the larger herds absorb cows, the region's dairy farms are becoming more geographically concentrated in those two states. More than 46 percent of milk production in 10 Southeastern states was concentrated in Georgia and Florida at the end of 2017, Covington said. That's up from 40 percent in 2010 and up from 32 percent at the turn of the last century.
Areas experiencing increases in milk production are pockets in which there is limited urban encroachment, with a relatively good water supply, land for manure disposable and adequate feed supplies, Sleper said.
According to Covington, there's another factor. "Dairy farmers in Florida and Georgia have made significant strides in increasing milk produced per cow," he said. "They have learned how to produce milk in a semitropical environment."
Other challenges
Newberry also called attention to transportation issues and labor shortages.
Finding drivers and trucks to haul milk, Department of Transportation regulations and the cost of insurance are adding to challenges for producers and processors alike, Sleper said.
The labor issue goes beyond the national debate over immigrant labor to local worker availability and quality. "Workers who were let go when unemployment was higher are now retained because it is difficult to find a replacement," said Albert De Vries, animal science professor at the University of Florida.
SMI members became a target of undercover animal abuse videos in 2017, requiring the co-op's members to double down on animal care issues to regain consumer trust. Those efforts included accelerating the adoption of updates in the National Milk Producers Federation's FARM Program.
"We'll probably see more video equipment to monitor people and more welfare training for employees," DeVries said.
Learning from Hurricane Irma
As a result of Hurricane Irma, overall milk production lagged in the final quarter of 2017. It also impacted herd health and reproduction, De Vries said.
The experience has prepared both farmers and processors for future weather events. Sleper said lessons learned include building larger feed and fuel inventories before the hurricane hits, taking additional steps in how calves should be secured and ensuring generators are working properly.
Outlook not all pessimistic
Despite all the challenges, Covington, who now does some farming, consulting, writing and public speaking, said the outlook isn't all doom and gloom. Like their counterparts nationwide, Southeast dairy producers entered 2017 with cautious optimism. While the full extent of that optimism wasn't realized, average 2017 mailbox prices were about $1.60 per cwt higher than 2016. The price improvement was fueled by the increased value of butterfat, offsetting declining values for the skim portion of milk.
"Dairy farmers know 2018 will be difficult and will erode equity. However, most farmers I encountered are optimistic they will make it through 2018, and prices will cycle back upward as they have done in the past," Covington concluded.
Read also:
Northwest turning to short-term
Two forms of concentration in the Southeast
Texas and New Mexico optimistic
ILLUSTRATION: Illustration by Kristen Phillips.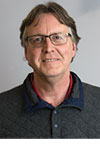 Dave Natzke

Editor
Progressive Dairyman
Before commenting on our articles, please note our Terms for Commenting.