The USDA's October Milk Production report may have some in the dairy industry demanding a recount – of cows.
The preliminary report, released Nov. 18, indicated more cows and more milk per cow pushed total U.S. October 2020 milk production up about 2.3% from October 2019, matching the pace of growth in September. The milk production growth rate in the 24 major dairy states was slightly higher, up 2.5%.
October 2019-20 recap at a glance
Reviewing the USDA preliminary estimates for October 2020 compared to October 2019:
U.S. milk production: 18.56 billion pounds, up 2.3%
U.S. cow numbers: 9.39 million, up 43,000 head
U.S. average milk per cow per month: 1,977 pounds, up 37 pounds
24-state milk production: 17.33 billion pounds, up 2.5%
24-state cow numbers: 8.881 million, up 62,000 head
24-state average milk per cow per month: 1,997 pounds, up 35 pounds
Source: USDA Milk Production report, Nov. 18, 2020
The surprise in the report centered on the number of cows. Based on USDA estimates, U.S. cow numbers hit 9.39 million in October. Not only was that up 43,000 head from the year before, but it was also a jump of 14,000 head from September. And it doesn't stop there. The USDA revised preliminary September 2020 cow numbers higher by 10,000 head, meaning U.S. cow numbers grew by 29,000 head since August. That makes the U.S. dairy herd the largest it's been since July 2018.
The increase was even more dramatic in the 24 major dairy states, where October 2020 cow numbers were estimated at 8.881 million head, up 62,000 from a year earlier. With revisions to last month's report, September cow numbers were raised another 13,000 head. With the 17,000 head jump in October, cow numbers in those states are now up 36,000 head since August.
A slowdown in cow culling may account for some of the growth in the milking herd. The week ending Oct. 31 marked the 25th consecutive week in which U.S. dairy cow slaughter under federal inspection was lower than the comparable week a year earlier, according to the USDA data. During that period, weekly slaughter averaged 4,900 head less than the year before, for a total of almost 124,000 cows. Year to date, dairy cow slaughter is down about 90,000 head from 2019.
The U.S. dairy herd grew for a fourth straight month. Compared to a year earlier (Table 1), October cow numbers were reported higher in 11 states and lower in 11 states, with New York and Virginia unchanged. Cow numbers were up a combined 80,000 in Texas, Indiana, Idaho, South Dakota and Colorado, far offsetting the 39,000-head decline in 11 other states. Wisconsin showed the biggest drop, down 9,000 head from the year before.
Milk per cow grows
Growth in U.S. and major dairy state average milk output per cow moved slightly more than a pound per day higher compared to a year ago (Table 2).
Four states – Illinois, Texas, Minnesota and Ohio – boosted daily output by about 2 pounds per day. Year-over-year output per cow was lower in just five states: Arizona, Kansas, Oregon, Utah and Vermont.
Michigan remained the nation's leader in milk per cow, averaging 2,280 pounds in October 2020.
Volume, percentage growth
Texas led the 17 states with year-over-year milk volume growth in October, up 96 million pounds (8.2%), while Wisconsin and California were up 44 million pounds and 41 million pounds, respectfully.
On a percentage basis, growth in South Dakota continued at a double-digit pace in October, up nearly 13% compared with a year earlier. Indiana output was up 11%. Vermont (-5.4%) and Utah (-3.7%) led decliners.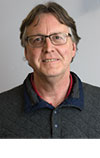 Dave Natzke

Editor
Progressive Dairy