The U.S. dairy industry is seen as a big winner in a new trade agreement between former members of the North American Free Trade Agreement (NAFTA), although some of the provisions will be phased in over more than a decade.
The new deal, called the U.S.-Mexico-Canada Agreement (USMCA), is expected to be signed by the leaders of the three countries in November. The deal must also be approved by each country's legislative bodies.
Agreement provisions
Some of the provisions that apply to dairy in the agreement:
• The agreement includes a top priority for the U.S. dairy industry: Canada will eliminate what is known as its milk Classes 6 and 7 six months after the agreement takes affect. Canada will ensure that the price for skim milk solids used to produce nonfat dry milk, milk protein concentrates and infant formula will be set no lower than a level based on the U.S. price for nonfat dry milk.
Canadian measures include resumption of its program to use skim milk domestically as animal feed and a new commitment to cap its exports of skim milk powder, milk protein concentrates and infant formula.
To assist with monitoring implementation of Canada's new program, the U.S. and Canada have agreed to review the agreement after five years, and every two years thereafter.
The implementation of Class 7 in 2017 resulted in the loss of markets for U.S.-produced ultrafiltered milk, and ultimately forced termination of milk contracts for some U.S. dairy farmers. (Read: Milk with no home: Producers, processor face challenging times and Dairy fight with Canada escalates as U.S. farmers face loss of milk market access on May 1.)
• Canada will phase in new tariff rate quotas – over a period of up to 13 years – exclusively for U.S. milk and U.S. dairy products, which should provide market access gains. Those tariff rate quotes will affect fluid milk, cheese, cream, skim milk powder, butter and cream powder, concentrated and condensed milk, yogurt, whey and other products. Preliminary calculations estimated the U.S. will have access to about 3.6 percent of Canada's dairy market, up from the current 1 percent and above the 3.25 percent market access Canada would have given the U.S. as part of the Trans-Pacific Partnership. The U.S. will provide reciprocal access on a ton-for-ton basis for imports of Canada dairy products through first-come, first-served tariff rate quotas.
Canadian dairy farmers expressed anger and disappointment in the agreement.
"The announced concessions on dairy in the new USMCA deal demonstrates once again that the Canadian government is willing to sacrifice our domestic dairy production when it comes time to make a deal," said Pierre Lampron, president of Dairy Farmers of Canada (DFC). "The government has said repeatedly that it values a strong and vibrant dairy sector – they have once again put that in jeopardy by giving away more concessions," he added.
U.S. dairy organizations weigh in
From a strategic standpoint, the agreement will benefit America's dairy sector because it preserves the overall structure of the 24-year-old North American Free Trade Agreement (NAFTA), according to a joint statement from the National Milk Producers Federation (NMPF), U.S. Dairy Export Council (USDEC) and the International Dairy Foods Association (IDFA).
"The outlines of the NAFTA pact remain intact, which will allow the U.S. agricultural sector to continue developing new international markets for our farmers," said Tom Vilsack, president and CEO of USDEC. "We also need to pursue new free trade agreements with other nations and resolve our trade conflicts with China. It is imperative that the United States remains an integral player in driving the global trade agenda."
While Canada will remain a largely self-contained, protected milk market, "this agreement, when implemented, should give us additional marketing opportunities that will allow us to provide high-quality American dairy products to Canada, which means we've made incremental progress," said Jim Mulhern, president and CEO of NMPF.
"Maintaining dairy market access in Mexico and improving market access into Canada were IDFA's top priorities during the talks to modernize NAFTA," said Michael Dykes, DVM, president and CEO of IDFA. "We're also pleased that the administration was successful in getting Canada to eliminate Class 7 pricing. This new agreement will preserve our vital partnership with both countries and allow the U.S. dairy industry to seek more export opportunities."
The dairy groups said that the ultimate benefit of the new USMCA will depend on how it is implemented. Now that a tentative trilateral agreement has been reached, the dairy organizations urged the governments of the three nations to remove their tariffs on agricultural exports – as well as steel and aluminum – that have been sticking points in relations between the U.S., Mexico and Canada.
Other dairy organizations were generally pleased with the agreement, but awaiting details.
• FarmFirst Dairy Cooperative: "We are eager to review the details of this trade agreement and to more fully evaluate the benefits to Midwest dairy producers. In the meantime, the information we have currently shows that two goals were achieved for U.S. dairy farmers: No. 1 greater market access into Canada and No. 2 the elimination of Class 7 pricing.
"Great progress has been made with this new agreement; not only has the Class 7 pricing scheme been eliminated, but greater market access has been granted for quality U.S. dairy products. Additionally, Canada maintains their supply management system, something that they felt strongly about. And Mexico continues to receive many of the high-quality cheeses and other dairy products they have come to appreciate from the U.S. It appears that everyone walks away from this trade agreement with something they wanted and all will benefit in the end."
• Wisconsin Farmers Union: The head of the Wisconsin Farmers Union (WFU) issued a "dose of reality" to the trade agreement announcement, urging further efforts to improve the U.S. dairy economy.
"A 1.5 percent increase in dairy products sold is not going to be the salvation of our dairy industry," said Wisconsin Farmers Union President Darin Von Ruden. Von Ruden dairy farms in Westby, Wisconsin. He said U.S. milk production has increased domestic dairy production in 18 of the last 20 years by about 1.5 percent each year. "This small increase in sales to Canada may not even offset our own domestic production increase this year, not to mention where we'll be at two or three or 10 years down the road.
"We need to exercise some discipline on our own side of the border rather than looking for salvation outside our borders," said Von Ruden, citing WFU's longstanding call for a federal policy mechanism to balance supply and demand in the dairy industry.
According to WFU, Agricultural Financial Advisor (AgFA) data from 2017 showed that the average farm lost $1.04 per hundredweight of milk produced.
"The USMCA trade deal may provide some additional market for U.S dairy products, but without supply management, there is no guarantee that prices will come up to reduce the losses farmers are facing every day," Van Ruden said.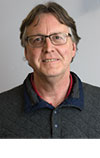 Dave Natzke

Editor
Progressive Dairyman