Editor's note: This article has been updated from the original to include marketer comments on dairy heifer and hay exports.
U.S. dairy product exports were strong in April, and foreign sales of alfalfa hay hit a new record high. Following is a summary of export activity in the major categories routinely followed by Progressive Dairy, as well as other trade news updates impacting dairy.
Dairy products: Southeast Asia, China are buying
Record exports of dry ingredients to Southeast Asia, plus rebounding volumes of whey products to China, sent April U.S. dairy exports higher than the year before for the eighth straight month, according to the U.S. Dairy Export Council (USDEC).
Volume basis: In April, U.S. suppliers shipped 181,437 tons of milk powders, cheese, whey products, lactose and butterfat, 7% more than the same month a year earlier. On a product-volume basis, April exports to Southeast Asia were up 35% and shipments to China were up 47%. These gains were noteworthy in light of an 18% drop in sales to Mexico, where a depreciated peso and weaker economy reduced import demand and sent U.S. export volume to the lowest in almost four years.
The rebuilding swine herd in China, plus tariff relief for U.S. exporters on whey permeate, drove a recovery in U.S. whey exports. Meanwhile, U.S. cheese exports slumped in April.
Value basis: The value of all exports was $521 million, 4% more than in April 2019.


Total milk solids basis: U.S. exports were equivalent to 15.3% of U.S. milk solids production in April 2020 (Table 1).
Dairy heifer exports rebound
April exports of U.S. dairy replacement heifers rebounded from March, although some marketers indicated the USDA report is finally catching up with transactions completed earlier in the year. The USDA report said April exports totaled 1,983 head, up from a 22-month low of just 558 head in March. January-April 2020 dairy heifer exports total 9,802, the most over the four-month period since 2017.
Vietnam was the leading destination for U.S. dairy replacement heifers in April at 1,486 head. So far in 2020, Vietnam has purchased 4,520 head to lead all countries. Egypt, at 2,738 head, is second, followed by Mexico and Canada.
Tony Clayton, Clayton Agri-Marketing Inc., Jefferson City, Missouri, said several factors are likely to keep a lid on near-term dairy cattle exports.
"There is international interest to purchase Holstein and Jersey heifers from around the world, but the first questions buyers ask, 'Is it safe to travel in America?' With the riots and pandemic, many buyers think it would be safe to stay away from the [U.S.] for awhile. With the cancellation of the World Dairy Expo, I think it will be a while before we see any volume of cattle being exported," Clayton said.
U.S. alfalfa exports record high
Based on USDA data, April exports of alfalfa hay set a new monthly record-high of 290,283 metric tons (MT). The stronger sales can primarily be attributed to China, which took 127,439 MT, just under last October's record high. Sales to Japan hit 66,000 MT, the highest total dating back through at least 2013.
April exports of other hay totaled 126,288 MT, the third-highest volume in the past 17 months. Compared to March, April shipments to Japan and China were down by about 15,000 MT, offsetting increased sales to South Korea and Taiwan.
Exports of dehydrated alfalfa cubes approached 10,000 MT, a two-year high.
Sales of new-crop hay are now being negotiated under the backdrop of strong interest mixed with concerns, said Christy Mastin, sales representative with Eckenberg Farms, Mattawa, Washington.
China continues to place demand for large amounts of hay to be delivered as fast as possible. There may be opportunities for Chinese market expansion with the recent approval of shipments of alfalfa hay cubes and timothy.
Politics continues to cloud the Chinese picture, however. In addition, the lack of ships bringing Chinese products to the U.S. – and offering a means to transport U.S. hay back – remains a challenge. One shipping line has announced that "blank sailings" have been extended through September.
For more on hay exports and market conditions, check out Progressive Forage's Forage Market Insights update.
Monthly ag trade balance is deficit again
Overall, April 2020 U.S. ag exports were valued at $10.7 billion, while ag imports were estimated at $11.4 billion, resulting in a $734 million ag trade deficit. It marked a second straight month of deficit ag trade and the third month in the first four months of 2020.
In year-to-date fiscal year (FY) 2020 (October 2019-April 2020), the ag trade surplus stands at about $3.9 billion, similar to the trade balance over the same period a year earlier.
Other dairy trade news
The USDEC reported that Vietnam signed a decree unilaterally lowering tariffs on key dairy products and ingredients from the U.S., effective July 10. Most tariffs on skim milk powder, whole milk powder, cheese, milk albumin and protein isolate will decrease by 50% or more. The USDEC worked for more than a year to secure the measure after U.S. companies were placed at competitive disadvantage when the Trans-Pacific Partnership went into effect without U.S. participation. Since 2017, U.S. dairy exports to Vietnam have grown by more than 50% to $170.5 million (86,230 metric tons) last year, making it the U.S. dairy industry's eighth-largest export market.


According to the USDA Foreign Ag Service (FAS), Japan announced that it would revise planned imports of nonfat dry milk (NFDM) from a previously announced volume of 4,000 MT to just 750 MT for Japanese fiscal year 2020. The decrease is a result of increasing domestic production of NFDM due to low demand for fresh milk during the COVID-19 pandemic. The 750 MT allows Japan to meet its commitment under the U.S.-Japan Trade Agreement. Separately, Japan will maintain planned imports of 20,000 MT of butter.


Another FAS report said the Philippines formally granted market access to U.S. bovine embryos, leveling the playing field for U.S. exporters with those in Australia and Canada. U.S. bovine embryo sales to the Philippines could reach $400,000 in the next 12 months, with more potential over the following two to three years due to new Philippine government initiatives to develop the beef and dairy sectors. Total Philippine cattle inventory as of January 2020 was about 2.5 million head, with approximately 10% (25,900 head) in dairy cattle and 5% (10,600 head) in dairy cows.


Coronavirus-induced global economic pressures will mean a reduction in U.S. agricultural trade, according to the USDA's quarterly Outlook for U.S. Agricultural Trade report, released May 29. But in contrast to a decline in overall ag exports, the USDA estimated fiscal year 2020 dairy exports at $6.2 billion, up about $200 million from February's forecast. U.S. dairy export volumes, particularly for dry milk powder, are expected to grow.
The USDA also raised the FY 2020 U.S. dairy import forecast to $3.7 billion, up $100 million from the February outlook. Estimated FY 2020 cheese imports, at $1.3 billion, were unchanged.
The forecast for overall U.S. ag exports in FY 2020 (Oct. 1, 2019-Sept. 30, 2021) was cut by $3 billion from the February outlook to $136.5 billion. The estimate of U.S. ag imports was also reduced, down about $2.3 billion from February to $130.2 billion.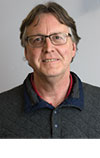 Dave Natzke

Editor
Progressive Dairy