Exporters of dairy replacement heifers and other livestock are coming to the end of a challenging year. The outlook for 2021 is more optimistic, if several factors fall into place.
Like many other segments of the U.S. agricultural economy, 2020 was a roller coaster made more difficult for dairy cattle exporters by the COVID-19 pandemic, according to Gerardo Quaassdorff with T.K.E. Agri-Tech Services Inc. of Boston, Virginia. With travel restrictions imposed on both buyers and sellers, and cancellation of large dairy events such as World Dairy Expo, doing business remotely was a barrier in an industry where face-to-face relationships are critical and live animal evaluations are still important to the buyer.
Based on latest monthly USDA estimates, October 2020 exports of U.S. dairy heifers totaled just 532 head, with 387 head moving to Mexico and 145 head to Canada. Despite a USDA report showing more than 5,000 dairy replacements were exported in January, monthly shipments have now been about 500 head or fewer in six of the first 10 months of 2020.
Exporters also confirmed the previously announced jump in September export numbers included 2,050 head of Angus, Red Angus and Hereford beef cattle – and not dairy replacement heifers – to the Republic of Uzbekistan. Even without adjusting year-to-date totals for that shipment, the pace of U.S. dairy heifer exports through October was the slowest since 2016.
Outlook brightening
USDA export reports lag actual sales, and exporters expected November-December 2020 totals to pick up, with larger shipments of dairy heifers to Vietnam and Turkey.
Signs also point to a brighter outlook for the year ahead. Pakistan is a new volume market for U.S. dairy replacement heifers, and two shipments scheduled there in January 2021 will total 4,000 head, according to Tony Clayton, Clayton Agri-Marketing Inc., Jefferson City, Missouri.
The brighter outlook is being fueled by both supply and demand factors.
On the supply side, the U.S., along with Uruguay, are currently the countries with the largest population of dairy and beef cattle heifers available for export. Other major exporting countries, such as New Zealand and Australia, are going through new regulations and restrictions that prevent them from supplying large numbers of live cattle replacements on a consistent basis.
China has taken so many cattle out of Australia it has driven prices up to where U.S. cattle are competitive in the Pakistan market, Clayton said.
On the demand side, inquiries for both U.S. dairy and beef cattle remain steady, despite the marketing barriers arising from the coronavirus pandemic, Quaassdorff said. Cattle populations are short in many potential importing countries, and those shortfalls are occurring at a time when those countries are struggling to maintain a supply of basic food products at reasonable prices.
One example is Kazakhstan, which was a consistent buyer of U.S. cattle earlier this decade, Quaassdorff said. Their cattle population has diminished, and they will need to resume imports of live cattle.
Challenges remain
There are plenty of challenges ahead. Some are international, while some are internal to the U.S.
Many potential importers maintain cumbersome and, in some cases, obsolete genetic specifications for imported cattle. Foreign regulators and buyers don't fully appreciate the full value of genomic testing and are not willing to pay extra.
Some require registered heifers in large numbers, with the age of first breeding at 14-15 months. The genetic demands from buyers often require a three-generation pedigree, even if genomic tests are available. While heifer sires often meet that depth of pedigree, the dams do not.
"We will do much better if we are able to educate the foreign buyers on the value of the genomic technology along with appropriate interpretation of the information as a basis for the selection of U.S. dairy and beef cattle," he said.
Animal health requirements imposed by importing country and transportation costs are the main factors influencing heifer prices, and finding large quantities of registered animals that meet genetic and health specification is not only difficult, but risky for the exporter. It is not cost-effective for an exporter to select and buy more expensive registered Holstein heifers, only to see them later rejected because of health reasons, such as testing positive to leukosis. Whether registered or commercial, animals rejected by foreign buyers face heavy discounts when sold back to the domestic market.
While still adequate, U.S. supplies of available heifers are shrinking due to increased use of beef sires on a larger share of the U.S. dairy herd. And buyers don't want dairy heifers bred to beef bulls.
Near term, other challenges include limited availability of shipping vessels and cargo planes capable of moving livestock – and healthy crews to staff them. In some cases, ports or airports forbid entry of people or livestock due to the pandemic.
"The potential of widespread distribution of COVID-19 vaccines is critical to getting the export market on the road to recovery and back to a state of normal," Quaassdorff said. "We can't plan long term for cattle shipments as long as this pandemic – or its psychological effect – is not under control."
Not only have travel restrictions reduced marketing trips and shipments, but the impact has stretched all the way to movement of money. With more U.S. and foreign bankers working remotely, payment procedures have slowed, limiting the ability of buyers and sellers to finalize deals, Quaassdorff said. That's impacted nearly everyone in the supply chain, including exporters, insurance companies and shippers.
Unfavorable currency exchange rates affect affordability and competitiveness of U.S. dairy cattle prices. In addition, global economic recovery is necessary to allow governments and banks of importing countries to resume opening lines of credit for projects, such as the importation of superior genetics to develop their own domestic herds.
"The economic parameters change so often that foreign buyers are ready to make purchases one day, and then the next day, the local currency devaluates due to rumors or a spike in new coronavirus cases, so government funds are taken out of regular budgets for agriculture development and transferred to emergency issues," he said.
In addition, until the U.S. moves to a nationwide radio frequency identification (RFID) system, use of metal and plastic tags create a logistical problem when testing and moving cattle within states to exporting locations.
Nonetheless, Quaassdorff remains optimistic.
"I think the future is promising for the export of dairy and beef heifers," he said.
7 things U.S. dairy producers should do to export heifers in 2021
Quaassdorff offers seven things U.S. dairy producers can do to market replacement heifers internationally:
1. Animals should have an official 840 RFID number.
2. Focus on keeping the herd negative/free to leukosis, Johne's disease, tuberculosis and bluetongue.
3. Do genomic testing for parentage discovery and verification as well as providing performance information on the cattle intended to sell to the export market.
4. Keep animal records available in computer management programs so information not discovered through genomic testing (parentage) can be added from farm records.
5. Establish a working relationship with an exporter. To find a potential exporter, check the Livestock Exporters Association website.
6. Provide timely information to exporters when open dairy heifers are available for sale.
7. Inform exporters if pregnant dairy heifers have been bred with beef semen.
PHOTO 1: Cattle are loaded onto a ship at the Port of Wilmington, Delaware.
PHOTO 2: U.S. Holsteins are unloaded from a cargo plane, ready for the trip to a dairy farm in Kazakhstan.
PHOTO 3: A plane load of U.S. Holstein cattle are headed for a foreign buyer. Photos courtesy of T.K.E. Agri-Tech Services Inc.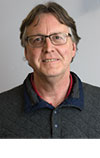 Dave Natzke

Editor
Progressive Dairy