Rollbacks on U.S. import tariffs on aluminum and steel from Mexico and Canada could bolster exports of U.S. dairy products, while also smoothing the road for ratification of the U.S.-Mexico-Canada trade agreement (USMCA).
U.S. dairy organization leaders were ecstatic with reports the Trump administration would end Section 232 tariffs on steel and aluminum imports from its North American neighbors, possibly within 48 hours of the announcement on May 17.
In March 2018, President Trump announced a 25 percent tariff on imported steel and a 10 percent tariff on aluminum imports under Section 232 of the Trade Expansion Act of 1962. Section 232 authorizes the U.S. president to adjust the imports of goods or materials from other countries if it is deemed those imports threaten national security.
The tariffs, imposed on March 23, 2018, led to retaliatory tariffs on U.S. exports by Canada and Mexico, and are blamed for a slowdown in sales of cheese to Mexico, as well as creating a barrier to ratification of the USMCA by governments of all three countries.
Mexico is the biggest U.S. dairy export customer, with $1.4 billion in sales last year. U.S. products accounted for 80 percent of Mexican dairy imports by value in 2018, but that dominant market share was being jeopardized by the retaliatory tariffs.
With the removal of Section 232 tariffs, U.S. dairy organization leaders expect that Mexico will drop their retaliatory tariffs against U.S. dairy products – including duties as high as 25 percent on U.S. cheese.
"If Mexico lifts its tariffs on U.S. dairy in response, it would be a welcome return to normalcy with our number one export market," said Tom Vilsack, president and chief executive officer of the U.S. Dairy Export Council (USDEC). "It would also build vital momentum for swiftly advancing USMCA toward passage."
"America's struggling dairy farmers are in need of some good news," said Jim Mulhern, president and CEO of the National Milk Producers Federation (NMPF). "This paves the way for Mexico to drop retaliatory tariffs that have harmed dairy and for Congress to take its next step to help our producers – to vote on USMCA and quickly ratify it."
The USMCA, approved by negotiators from all three countries late last September, replaces the North American Free Trade Agreement. It maintains U.S. dairy sales into Mexico, expands dairy market access in Canada and reforms many nontariff barriers.
"This is certainly good news for our dairy farmers and processors," said Brody Stapel, president of Edge Dairy Farmer Cooperative and a dairy farmer from eastern Wisconsin. "Ending these tariffs will remove a roadblock to free and fair trade with two important partners, particularly Mexico, which is by far the biggest buyer of our dairy products.
"Exports play a key role in the future milk price," Stapel said. "Under today's depressed milk prices and higher production costs, our farmers are feeling the strain. Lifting the tariffs will help ease the long-term pain."
The tariffs had threatened a strong dairy trade relationship between the U.S. and Mexico, according to FarmFirst Dairy Cooperative President John Rettler. He cited Informa Economics analysis showing $2.50 in U.S. economic activity was generated for every $1 of U.S. dairy products exported to Mexico.
"This is a step in the right direction, especially as Congress considers USMCA," Rettler said. "Dairy farmers are eager to see additional progress made on these trade agreements, including the passage of USMCA. Now that the tariffs are no longer in place, Congress can remove that political barrier and move forward with approving this trade agreement.
China dispute remains
The decision to end Section 232 tariffs doesn't resolve a separate trade war with China. Tariffs on Chinese goods were imposed under Section 301 of the Trade Act of 1974, alleging China's policies and practices related to technology transfer, intellectual property, and innovation are unreasonable and discriminatory. China retaliated by slapping higher import tariffs on U.S. products, including dairy and other agricultural exports. As a result, U.S. exports to China's fast-growing dairy market fell by more than 40 percent in the first quarter of 2019 compared to the same period last year. Both the U.S. and China announced tariffs on additional products, with promises of more to come.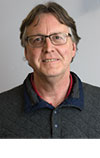 Dave Natzke

Editor
Progressive Dairyman